A New PA at Coastal Skin Surgery & Dermatology
Highly experienced Mandy Frith places emphasis on listening to patients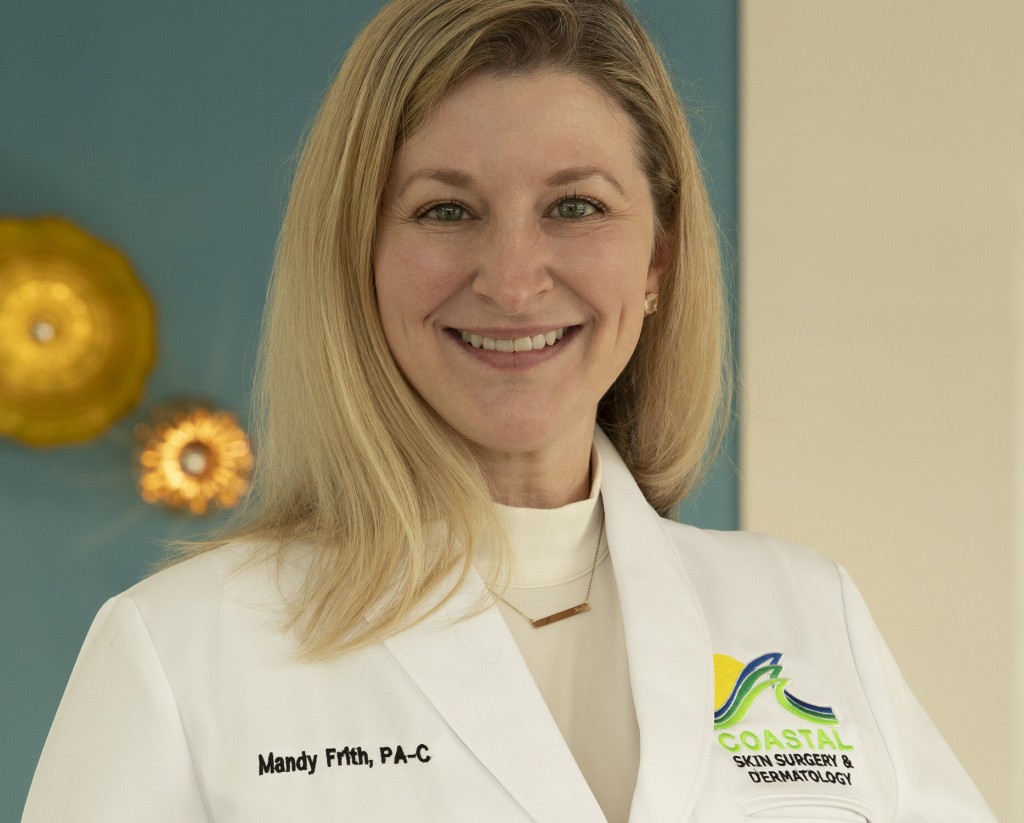 Coastal Skin Surgery & Dermatology welcomed the team's newest physician's assistant, Mandy Frith, in July. With over 20 years of dermatology experience and a passion for skin solutions, she will serve as a great asset to the practice. 
Frith graduated from the University of Alabama at Birmingham in 2002 with a degree in surgical physician assistant studies. She began her career in cardio-thoracic surgery at Emory University, but after a time felt herself being called back to Birmingham and a new professional direction. She began working at a dermatology practice in Birmingham. 
She would go on to receive her master's degrees in physician assistant studies at the University of Nebraska Medical Center in 2007 and in 2019, she received her doctorate of medical sciences from the University of Lynchburg. She is board certified by the National Commission on Certification of Physician Assistants and is a member of the Society of Dermatology Physician Assistants. 
Frith wanted to live closer to her parents who are Emerald Coast residents, and in doing her research, was highly impressed by Coastal Skin Surgery & Dermatology's reputation. 
"The practice had a wonderful reputation on paper, and when I met with Dr. Adams and Dr. Papajohn, we had an instant rapport with similar ideas on patient care," Frith said. "We all believe that the success of a practice is first and foremost determined by patients being well taken care of." 
Throughout her years in the field, Frith has gained extensive training in medical and surgical dermatology. While she will be addressing patients with various needs, skin cancer treatment and prevention is her primary specialty. 
Frith said she is grateful to be able to help people with skin cancer, which among cancers is cured relatively easily. 
From acne to anti-aging regimens, Frith intends to put patients at ease.
"Each experience should be personal, and each patient should feel like they are the only patient I'm seeing that day," Frith said. "They should feel listened to and leave with a plan for addressing their concerns or goals."
As a people person with a passion for travel, she has completed medical mission trips to Peru, Kenya, Romania and Ecuador. Visiting every country is a goal, but Frith meanwhile feels at home on the Emerald Coast.
"The staff and the patients have been so friendly and welcoming to me," Frith said. "It's a big practice with a small, closely knit feel." 
Visit CoastalSkinSurgery.com to learn more about Mandy Frith and Coastal Skin Surgery & Dermatology.
---