A New Addition Makes a Splash at Gulfarium Marine Adventure Park
Rescued harbor seal is reunited with two-year-old daughter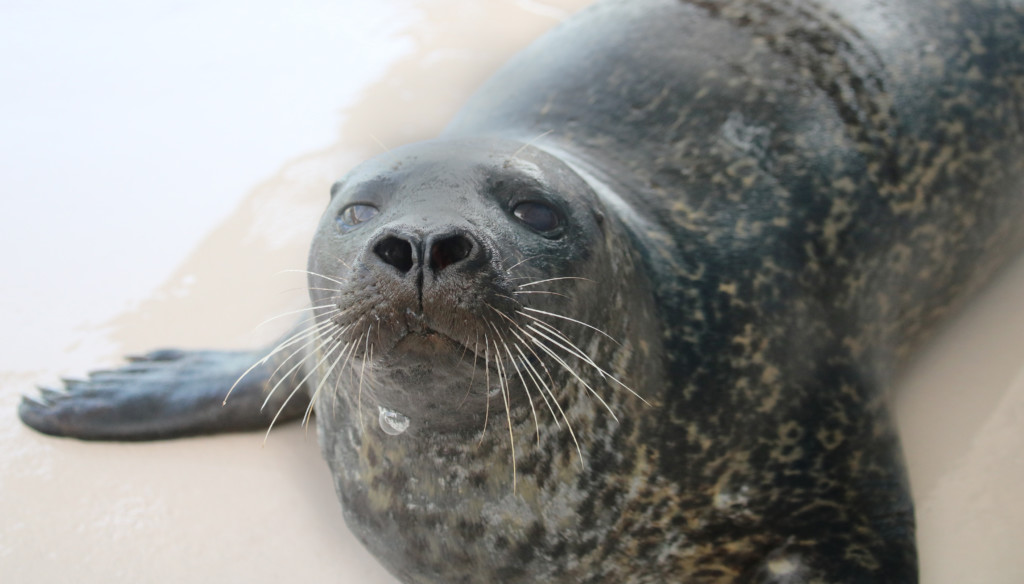 Gulfarium Marine Adventure Park has "sealed" the deal on charming locals.

The oldest beachfront family attraction in Fort Walton Beach, located next to the Boardwalk at 1010 Miracle Strip Pkwy SE, recently announced the addition of a new Harbor seal to the park's resident animal family.

The female seal, named Zoey, arrived at the park in mid-October after transport from another zoological facility.

Zoey was originally rescued off the coast of Massachusetts on November 22, 2009, and deemed non-releasable due to reoccurring infections. She has most recently been cared for at the Aquarium of Niagara.

"We are very happy about this new addition," says Gulfarium Marine Adventure Park's President, Will Merrill III.

"Zoey is the mother of Zara, a Harbor seal already living here at the Gulfarium, so we are excited to reunite and have them both with us."

Zoey, who currently weighs 130 pounds, gave birth to Zara on July 13, 2017. "Zoey has acclimated to her new surroundings very well," says Bryan Martin, director of animal management.

"She arrived to us in great health and joined our group of four Harbor seals very quickly. Now that she has settled into her new habitat with our other seals, we are beginning a training program which includes husbandry and medical behaviors such as mouth examinations, and blood sampling in accordance with Gulfarium's animal care."

Visitors can view Zoey, along with 2-year old Zara, Milo, August and Ollie, in the Gulfarium's Seal Harbor habitat.

Open since 1955, the Gulfarium features dolphin encounters and shows that showcase with sharks, manta rays and dolphins.

It is open daily from 9 a.m. to 4:30 p.m. Hours may vary in the off-season.