A Leading Lady Brings to Life Memorable Women of the Past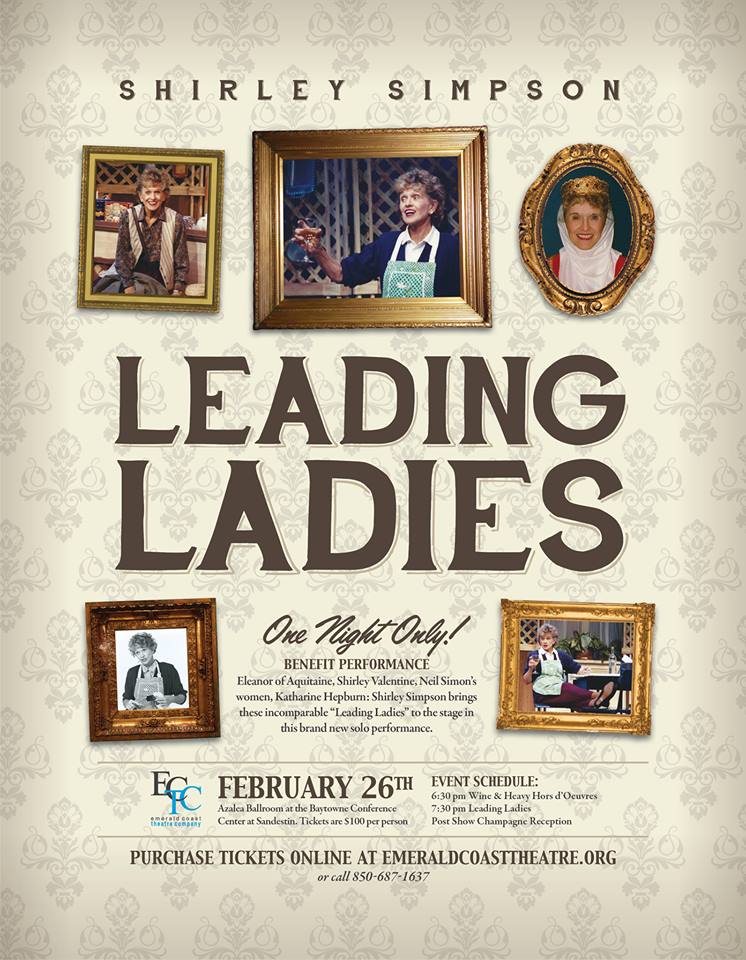 What do Katharine Hepburn, Erma Bombeck, Gracie Allen and Shirley Valentine all have in common? If you said Shirley Simpson, you're correct! On Feb. 26, the former producer, writer and performer will take to the stage and bring to life these legendary greats and other memorable personalities in her one-woman show, "Leading Ladies." Simpson has performed each of these unforgettable women during solo performances, but never before has she portrayed them all on stage in the same evening.
Emerald Coast Theatre Company will present "Leading Ladies" in the Azalea Ballroom at the Baytowne Conference Center at Sandestin Golf and Beach Resort. The event starts at 6:30 p.m. with a welcome reception hosted by company founders Nathanael and Anna Fisher. Simpson's performance will begin at 7:30 p.m. and be followed by a champagne toast with the actress. Show tickets are $100 per person and proceeds benefit the Emerald Coast Theatre Company, a not-for-profit professional theater company based in Miramar Beach. Purchase your tickets now — they're sure to sell out!
Simpson is one "leading lady" you don't want to miss.