A Fourth Generation Destin Legacy Keeps On Fishing
Look who is Destin-ed to be a champion.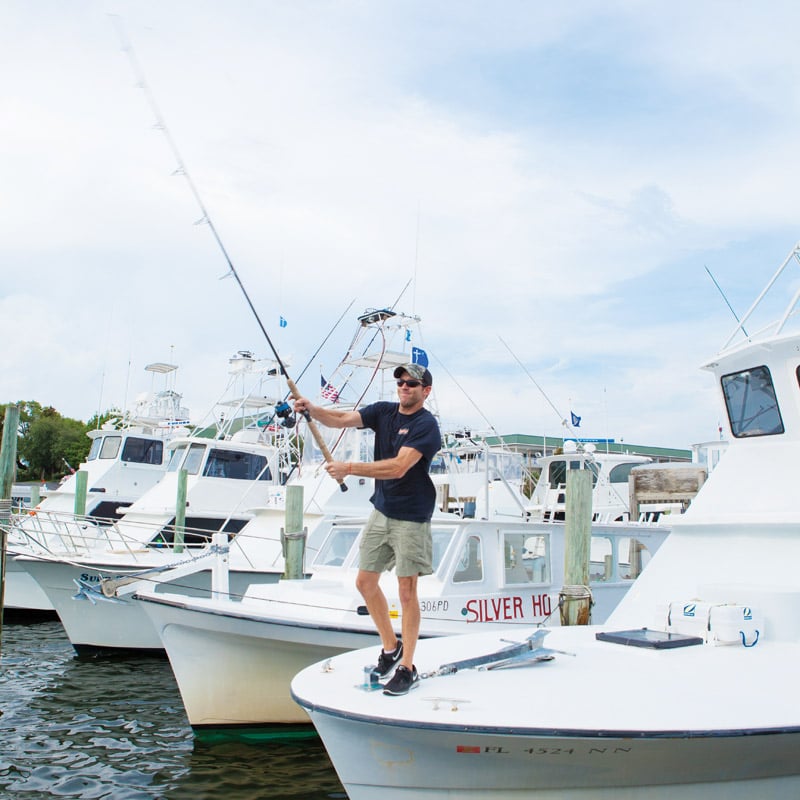 A Fishing Destin-y
Justin Destin, the fourth generation of Destins living in "The World's Luckiest Fishing Village," has lived on the Emerald Coast his whole life. And while he might tell you everything about himself, he typically fails to mention that the town where he lives was named after his spirited grandfather, Leonard Destin, who first sailed ashore in 1845. 
"I didn't want it to be a big deal," said the 27-year-old captain.
But Justin Destin does what all of the Destins have been doing for hundreds of years — goes fishing.
His grandfather was certainly a local fishing legend, but Destin has made a name for himself on the docks, too. His boat, Full Draw, recently won first place in Harbor Docks' 2014 World Cobia Championship after crewmate and angler Danny Burkhalter lured in a 91.2-pound cobia. 
But this fisherman does more than go fishing; he takes people fishing — running a charter boat business that has been in his family for years.
"I get to see the sun come up almost every day … seeing some of the reactions of people … that's probably my favorite part," he said.
He also enjoys the chance to catch "sea monsters," and who knows? He just might.