60 Years of Building Dream Pools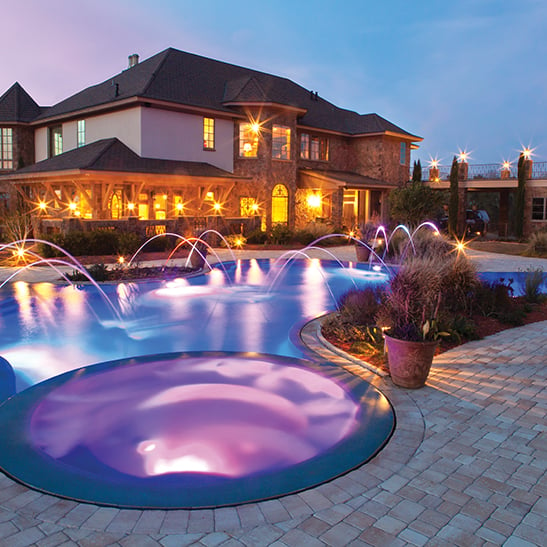 PROMOTION
Cox Pools has become the leading swimming pool builder in Northwest Florida and is one of the largest employers in Bay County, Florida. It is family owned and operated with Richard Cox, Jr., at the helm. But the company's roots go back to his father, Richard Cox, Sr., who started the company in Birmingham in 1958 as Cox Engineering Sales Company. Later the name was changed to Cox Craft. The original names are a reminder of the very nature of the swimming pool building industry: It is truly the marriage of art, science and water.
Cox Pools expanded to Dothan in 1975 and moved to Panama City Beach in 1982. Now they operate branches in Panama City Beach and Destin and serve both residential and commercial customers from Carrabelle to Navarre Beach.
Construction supervisors keep their skills sharp through their industry memberships, notably with the Association of Pool and Spa Professionals (APSP), which provides opportunities to share ideas on the best construction methods and the hottest trends in swimming pools. This effort of maintaining excellence has led Cox Pools to win several prestigious international pool design awards. In 2017, Cox Pools was named No.14 of the nation's Top 50 Pool Builders.
When designing a pool, the consultants at Cox Pools take the time to assess the needs and desires of the customer. Just as important is taking into consideration the property itself. What size and shape of pool would fit? How does the customer plan to use the pool? Which architectural features of the home or business can be reflected in the pool?
Taking a pool to the next level involves balancing the owner's desires, building aesthetics, county or township construction codes, and pool design trends. The result is a fully customized pool for each project that can bring years of enjoyment. If 60 years in the business has taught Cox Pools anything, it is that having a pool brings dreams to life, adds value to property, and enhances the owner's lifestyle. Cox Pools takes pride in their product and strives to offer the highest quality pools in the industry.
Visit COXPOOLS.COM
12216 PCB Parkway, Panama City Beach // (850) 235-7957
36074 Emerald Coast Parkway, Destin // (850) 650-9138