20th Annual Concerts in the Park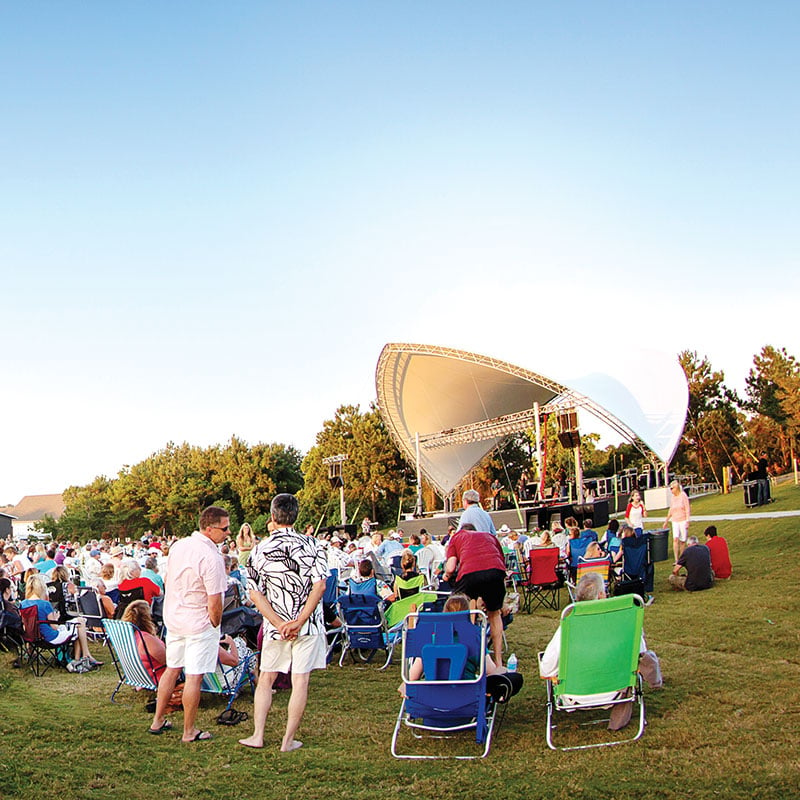 For 20 summers, Mattie Kelly Arts Foundation has entertained the Emerald Coast with family-friendly al fresco concerts at 7 o'clock on Thursday nights during the summer (May 7 through July 2). Now parents who came as kids are bringing their children to gather on the Village green and line up lawn chairs to hear a variety of music, from Motown to modern country, Broadway and reggae, along with various tribute bands. It's a tradition to bring along a picnic supper or purchase one from a local restaurant and uncork some wine. You can enjoy the concert series at a cloth-covered table with up to eight friends, family or clients at a VIP event table $150 while supplies last;  otherwise, admission is $10 per adult. It's free for members of Mattie Kelly Arts Foundation and children under 12. Kicking off the 2015 season is a special appearance by December 63, featuring the music of Frankie Valli and the Four Seasons, on Saturday, April 11. Tickets to that event are $20 for foundation members and $25 for non-members. Kids under 12 are free. The concerts are staged on the Dugas Pavilion in the Mattie Kelly Cultural Arts Village located at 4323 Commons Drive West in Destin.
For more information, call (850) 650-2226 or visit mattiekellyartsfoundation.org.