2023 Medical Profile: Dermatology Specialists of Florida
Dr. Jon Ward and Dr. Michael Stickler, Physician Owners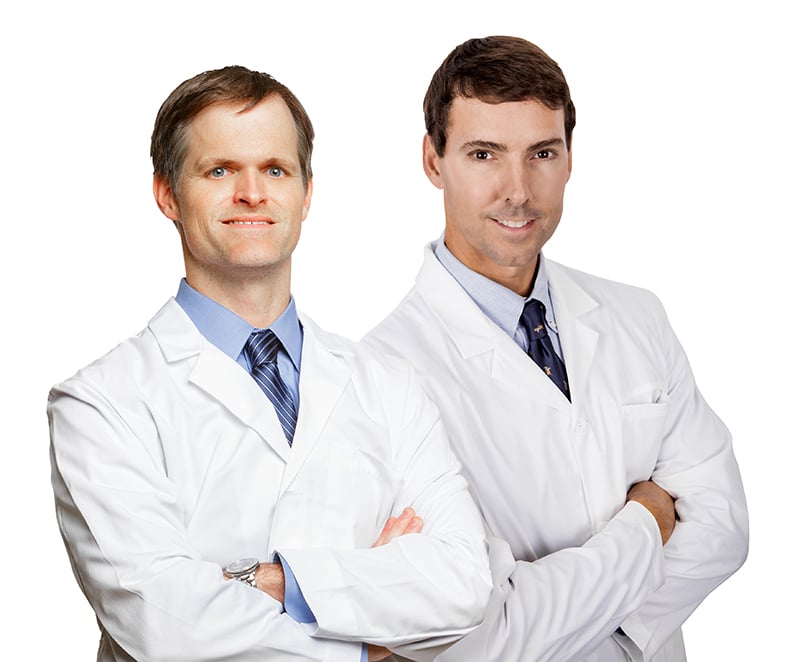 The professionals at Dermatology Specialists of Florida believe everyone should feel comfortable and confident in their skin. They are a comprehensive dermatology practice offering medical, surgical and cosmetic treatments with a commitment to making patients happy and healthy.
Dermatology Specialists of Florida was founded in 2006 by Dr. Jon Ward, a board-certified dermatologist and Mohs surgeon. Today, Dermatology Specialists has over 50 providers and 250 staff in offices throughout Florida, Alabama, Georgia and Mississippi. Fourteen of those locations span Northwest Florida from Tallahassee west to Pensacola. No matter where you are in the Florida Panhandle, a Dermatology Specialists office is conveniently located close by.
"We are trusted because of our longevity," said Dr. Ward. "In nearly two decades, we have grown to be a trusted brand that is known and respected in the communities we serve."
Some of the specific conditions they treat are acne, rashes, rosacea, pigment disorders, eczema and more. Skin cancer diagnosis and treatments are handled on a daily basis by their board-certified Mohs surgeons.
Dr. Jon Ward and Dr. Michael Stickler both passed the American Board of Dermatology's 2021 Micrographic Dermatologic Surgery Subspecialty Certification exam, making them among the first in the nation to be double board-certified in dermatology and Mohs micrographic surgery.
Dr. Ward advises people to see a dermatologist annually for checkups. This is especially important in Florida, where the chance of developing skin cancer is elevated. Fortunately, skin cancer is the most easily detected form of cancer and has a high cure rate when caught and treated early.
To help prevent skin cancer, Dermatology Specialists experts recommend wearing broad-spectrum sunscreen with a minimum SPF of 30 daily. In addition, it is important to wear sun protective clothing to include a wide-brim hat and sunglasses to protect your eyes.
As your local skin care experts, they know how important the aesthetic side of skin care can be, too. The physician-supervised medical spa, Aqua Medical Spa, located within Dermatology Specialists offices, offer cosmetic dermatology services including facials, chemical peels, lasers, Botox, fillers and more.
Dermatology Specialists always recommends the best options available for patients and informs them of the latest advancements in dermatology. They will listen to your concerns, answer questions and provide prompt, safe, quality care.
The doctors and staff at Dermatology Specialists of Florida and Aqua Medical Spa provide comprehensive skin care for patients of all ages.
To make an appointment, call or visit the website.
---
Dermatology Specialists of Florida
MyDermSpecialists.com
AquaMedicalSpa.com
(850) 233-DERM (3376)
---