10 of the Newest Local News Updates
Here is some of what we've seen and heard on the EC scene …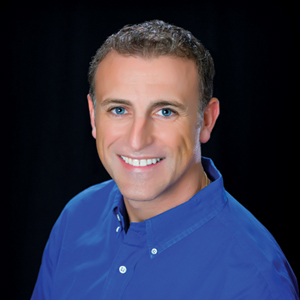 ▪ Avantgarde AVEDA Salon & Spa, which was named Top Salon on the Emerald Coast in 2014 and voted Best Salon by EC Magazine readers for several years running, has opened a third location in Niceville.
▪ Dr. Olivier Broutin of Bluewater Bay Dental was recently awarded Mastership in the Academy of General Dentistry (AGD). Less than 2 percent of all general dentists have earned the Academy Mastership Award. Since 1952, when the AGD was founded, only 2,200 dentists have gone on to receive a Mastership Award.
▪ Coastal Skin Surgery & Dermatology announces the opening of Meritage, a new medical spa connected to its dermatology practice in Miramar Beach.
▪ Dr. Matthew Kinzelman, a board-certified family medicine physician, has moved his practice to Sacred Heart Medical Group in Santa Rosa Beach.
▪ Jason Hedden an associate professor with Gulf Coast State College; Sherry Londe, an art advocate and former dancer; Chris Ogle with Wells Fargo; Scott Russell with Russell & Russell Consulting; and Zandra Wolfgram with EC Magazine have joined the board of Emerald Coast Theatre Company, founded by Nathanael and Anna Fisher in 2012.
▪ Stephanie Brannon with SETCO Services; Dr. Dennis Lichorwic, DMD, with The Center for Cosmetic and Family Dentistry; Jon Lyons with Beachy Beach Destin Real Estate; and Will Palmer with Beach Properties of Florida have joined the board of Children's Volunteer Health Network.
Kudos and Congrats …
▪ SunQuest Cruises has received a
Tripadvisor Certificate of Excellence award. The accolade, which honors hospitality excellence, is given only to establishments that consistently achieve outstanding traveller reviews on TripAdvisor and is extended to qualifying businesses worldwide.
▪ The Girl Scouts of Florida Panhandle honored Gretchen Erikson with its Pearl Award and Dr. Glenda Walters with its Diamond Award during its annual Women of Distinction Awards Gala at Edgewater Beach & Golf Resort. The following honors were also bestowed: Charlotte Marshall (Visionary), Victoria Williams (Leadership), Pat Sabiston (Lifetime Achievement), Sandra Wilson (Community Impact), Tricia Pearce (Emerging Woman of Distinction), Gayle Littleton (Public Service), Tonie Bense (Impacting Youth).
▪ Andi Mahoney, marketing and PR director for White-Wilson Medical Center, was installed as president of the Northwest Florida Coast Chapter of Florida Public Relations Association. The Northwest Florida Coast chapter is one of 15 across the state of Florida and enters its 11th year in 2015. Mel Ponder was recognized by the association as its Person of the Year for 2014.
Faces in News Places …
▪ Regulatory Compliance Services (RCS), a subsidiary of the Florida Restaurant and Lodging Association (FRLA), is pleased to welcome Caitie Mook as its new Northwest Florida Regional Manager. As an RCS regional manager, Mook will be responsible for sales, service and administrative functions related to alcohol compliance, food safety training and food protection manager certification in Northwest Florida. She joins RCS' 13 current regional directors serving from Pensacola to Key West.