Yvonne Franklin is The Champion for the Homeless
Her Passion is Central to her Purpose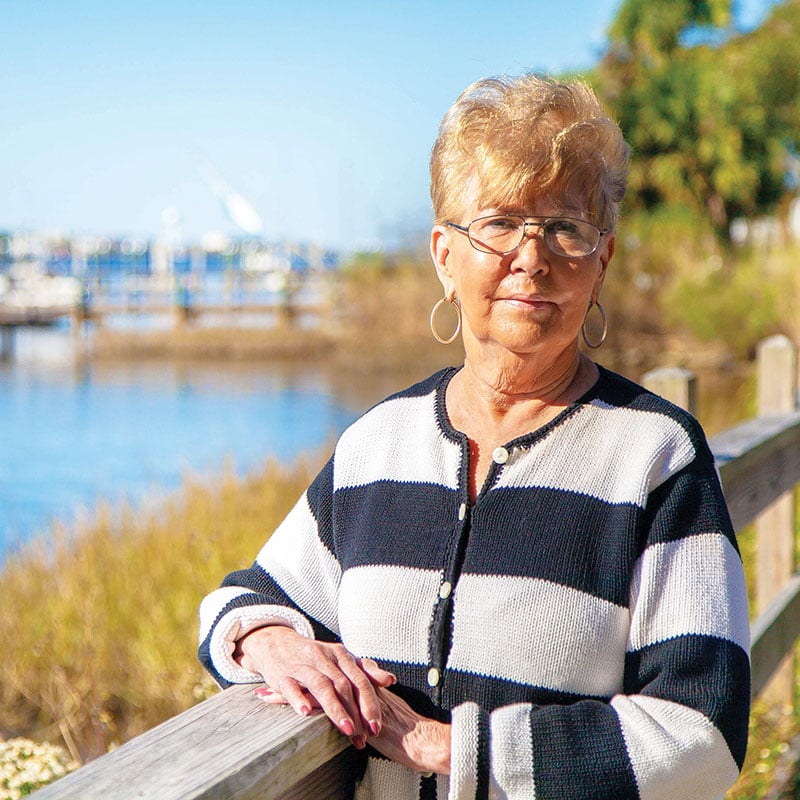 Sharing & Caring volunteer Yvonne Franklin takes pride in her role of nurturing the homeless in Fort Walton Beach. The 77-year-old mother, grandmother and great-grandmother has been a loyal volunteer at Sharing & Caring for 12 years. 
Originally from Tampa, Franklin moved to the Emerald Coast in 1959 and has seen the area change in many ways. One thing that hasn't changed is her desire to help others and see people for who they are beyond their lack of home address. 
Franklin has a reputation on the streets as being an angel, providing homeless persons with socks, clothes and food. She stocks her trunk with items to care for people she sees on the street and at her Friday shift at Sharing & Caring. 
"I think I'm a mother to everybody on the streets," Franklin states matter-of-factly.
With abundant energy, Franklin works part time at a dental office and her daughter's restaurant, Bella Donna. When asked how she maintains that pace, Franklin is quick to give her full schedule credit for keeping her young, saying with a smile, "It keeps me going and active. I don't feel my age."
After more than a decade of serving the homeless and telling others about her work, Franklin has become a one-person collection agency for clothing and socks for the homeless. "My patients at work know what kind of work I do, and they are very generous with their donations," says Franklin. 
In 2003, Franklin took over the Cold Night Shelter program and doubled the number of partner churches participating and opening their doors when the temperature dips below 40 degrees. "We give them a meal and breakfast in the morning," explains Franklin.
Her commitment to caring for the homeless goes beyond clothing and food. She personally works with individuals to set up bank accounts and initiate the Social Security process. She also tries to make sure next of kin is documented on their Sharing & Caring files.
"I just enjoy what I do so much," says Franklin. "It gives me a good feeling to do what I do and help somebody. If I can even help one person, that's enough for me."