Women's Profiles: The Junior League of the Emerald Coast
They are business professionals, CEOs, stay-at-home moms, wives, single ladies and everything in between.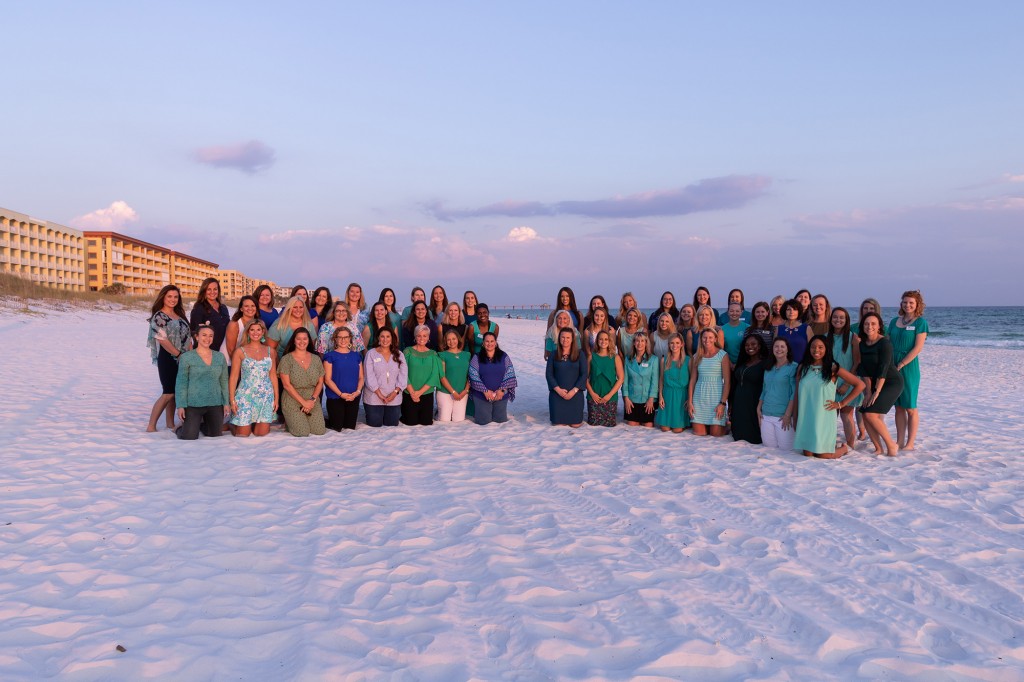 To look at the members of the Junior League of the Emerald Coast is to see a diverse group of women.
These women range in age from 21 to 81 and have varying ethnic and cultural backgrounds.
They are business professionals, CEOs, stay-at-home moms, wives, single ladies and everything in between.
With their lives threading them in different directions, what bonds and unites them is their mission to make an impact on the lives of women and children in their communities.
Each member of the JLEC aims to promote volunteerism, develop their strengths and potential, and improve their communities through effective action and the leadership efforts of trained volunteers.
"We want each member to feel they have joined a group of like-minded women who have a heart and a passion for growing, helping and developing the areas they live in," said Bethany Worley, president of the JLEC.
"It is also my hope that they will each obtain the training and skills they need in order to better themselves personally and professionally."
The women of the JLEC hone their skills and pursue their interests by serving on boards, leading organization groups and planning philanthropic events.
The JLEC's largest philanthropic endeavor is the Child Clothing Project.
The JLEC partners with Target to provide new clothes to over 400 children in Okaloosa and Walton counties for the school year.
The Child Clothing Project expanded into a yearlong way of giving back by placing Child Clothing Closets in six schools.
If a child comes to school with holes in their clothing, needs a jacket in the winter or just lacks clothes in general, a teacher or guidance counselor discreetly takes the child to the closet to select new clothes.
"Something as essential as a new item of clothing can decrease insecurities and boost confidence in a child, ultimately bettering their life," said Worley.
Throughout each year, the JLEC hosts multiple events to help raise funds for the Child Clothing Project, including hosting the Best of the Emerald Coast alongside Emerald Coast Magazine, The Rock the Road 5K/10K and the Down and Derby Festival.
All of these events are open to the public and encourage community members to give back.
While the JLEC has always held a mission of philanthropy, Worley feels a lot has changed since the league's beginnings in 1964, especially people's perceptions.
"The league is not simply a place to drink wine and have fellowship; we are powerful and impactful women in our community, and for many years, the community has realized and respected our mission," she said.
The women of the Junior League of the Emerald Coast are determined and empathetic as they inspire change in our community.
 Contact the JLEC:
(850) 460-8980