Womens Profiles: Laura Pentel-Klang
"I am fortunate to be able to help shape our county's growth in some small way."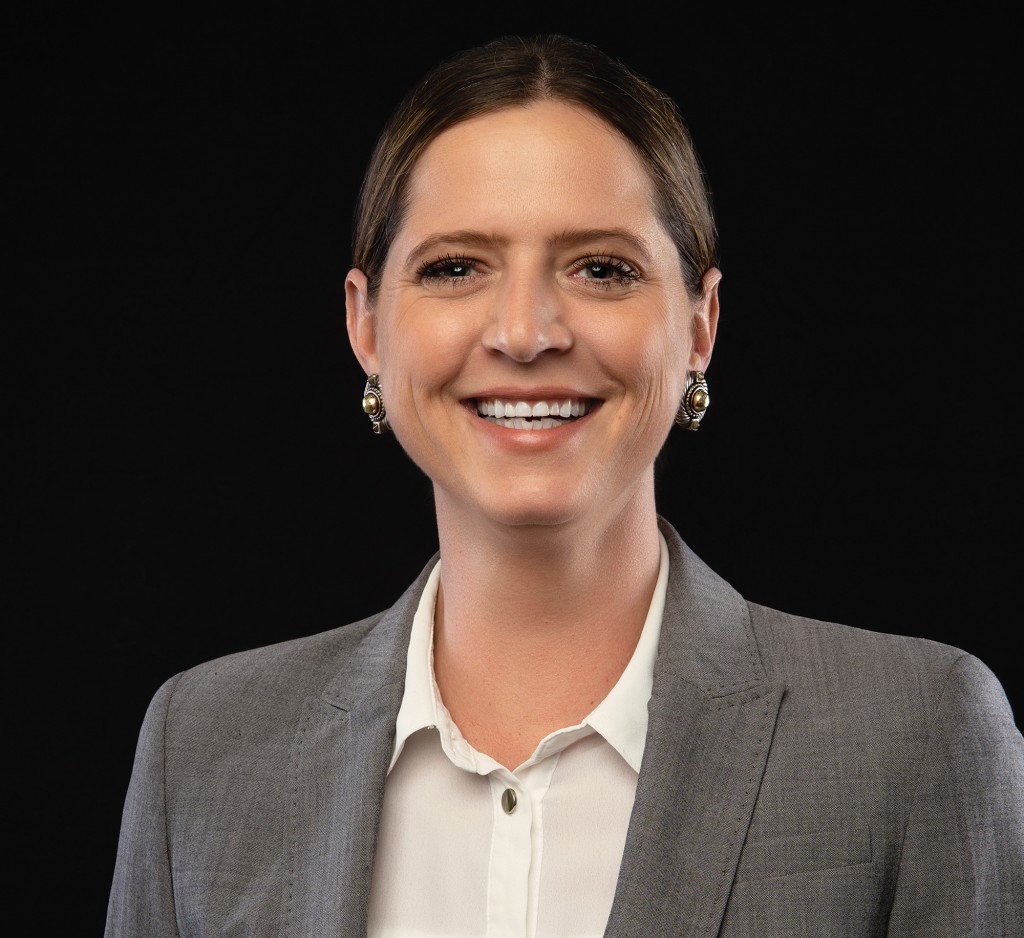 Somewhere over the rainbow, Laura Pentel-Klang's grandparents decided to settle in Walton County.
It's true; while driving over the Destin Bridge, they knew they had found their home when a beautiful rainbow spanned from the Gulf of Mexico to Choctawhatchee Bay.
As a third-generation resident of Walton County, Pentel-Klang keeps her heritage at the forefront in her role as a transactional attorney at Matthews & Jones and throughout her many civic involvements.
Her family did not simply live in South Walton, they contributed to the community and invested in it.
Laura's grandfather worked as a surveyor at Eglin, ran the math lab and started Pentel Real Estate.
When her grandfather passed away, her father, Larry Pentel, took over the firm and worked as a volunteer firefighter.
Through the real estate firm, her parents made affordable housing for our local work force a priority.
She grew up in Walton County on a dirt road in the woods, fishing and surfing in the nearby waters.
She took notice of her family's love for their community and decided to do her part when she grew up.
"It comes with a feeling of great responsibility to continue to grow with the community and to be a good steward," said Pentel-Klang.
"I am fortunate to be able to help shape our county's growth in some small way."
Laura handles real estate, business law and estate planning.
She assists clients in three areas: the acquisition, development and sale of real property (both residential and commercial); corporate formation, corporate compliance, sales and acquisitions of businesses; and simple estate planning.
"I hope to continue the family tradition and make a positive contribution to the community — especially to affordable housing in our area," said Pentel-Klang.
Laura also serves in many community-oriented roles. She serves on the board of directors of Fresh Start for Children and Families Inc., a nonprofit that assists working homeless families in the Walton-Okaloosa area.
She currently serves as pro bono counsel for several area nonprofits.
"Real estate, along with serving others, is my passion," said Pentel-Klang.
"I have my dream job. I am grateful to our community that I have been allowed the privilege to do this. As the saying goes, it takes a village to raise a child."
Contact:
 4475 Legendary Drive, Destin, FL     
(850) 837-3662