What's In Store?
A roundup of retail happenings throughout the Emerald Coast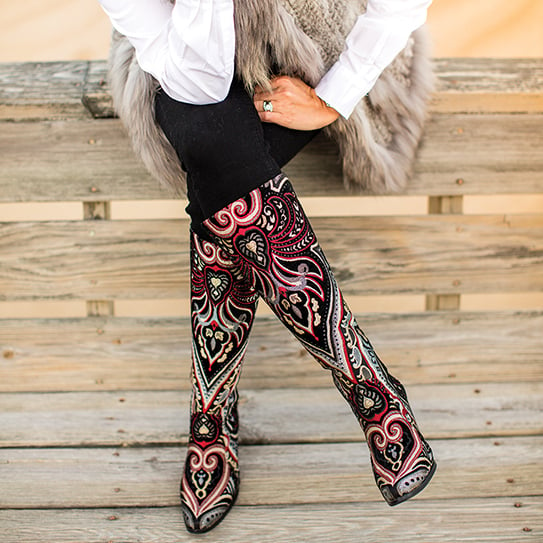 At Rockwell Tharp, the boots are made for walkin' and the handbags are made for buyin'. Designer-owners Kristi Rockwell and Cameron Tharp have stores all over the country, and they are now bringing fresh, custom-made products to their shop in The Village of Baytowne Wharf at Sandestin.
---
If you're hearing the siren song of change for the New Year, visit DRIFT HOME AND GIFTS on 30A. This stylish boutique offers a variety of home goods in seaside style to breathe new life into your space.
---
Downtown Panama City
Three new stores have popped up in the burgeoning scene of Harrison Avenue:
– Salty Marsh Mercantile offers contemporary pieces with Southern style and urban flare. You'll also find locally crafted gifts, such as homemade honey and candles, to pass along this holiday season.
– For a quick warm-up, stop by Vinny and Bay's Coffee and Eatery for a cup of joe and some treats. Shop owners and close friends Madeline Lovejoy and Baylee Hanson plan to employee people with special needs in the hopes of providing these individuals with a fulfilling, comfortable job experience.
– The Fringe Gallery has received a complete renovation, opening the space up for larger displays of art and jewelry. For those who enjoy abstract and edgy statement pieces, the exotic art of Fringe may have the decor just for you.
City Market Destin
– Already popular at its Crestview location, the Lena Ellen Boutique is bringing its ever-growing collection of modern, designer brands to Destin.
– Lux Exchange has moved to City Market Bayside. The new location offers a renovated space with the same, fabulous stock of designer purses, sunglasses and accessories. Lux for your ladies will ensure they have the happiest of holidays!
---
YES, HONEY 
The first meadery of the Emerald Coast is now open, in Pensacola! SWAN NECK MEADERY & WINERY creates 16 organic flavors from fermented honey — perfect for cozy winter nights. Feel free to sample various flavors and take home a bottle or two.