What's Haute
What on Earth?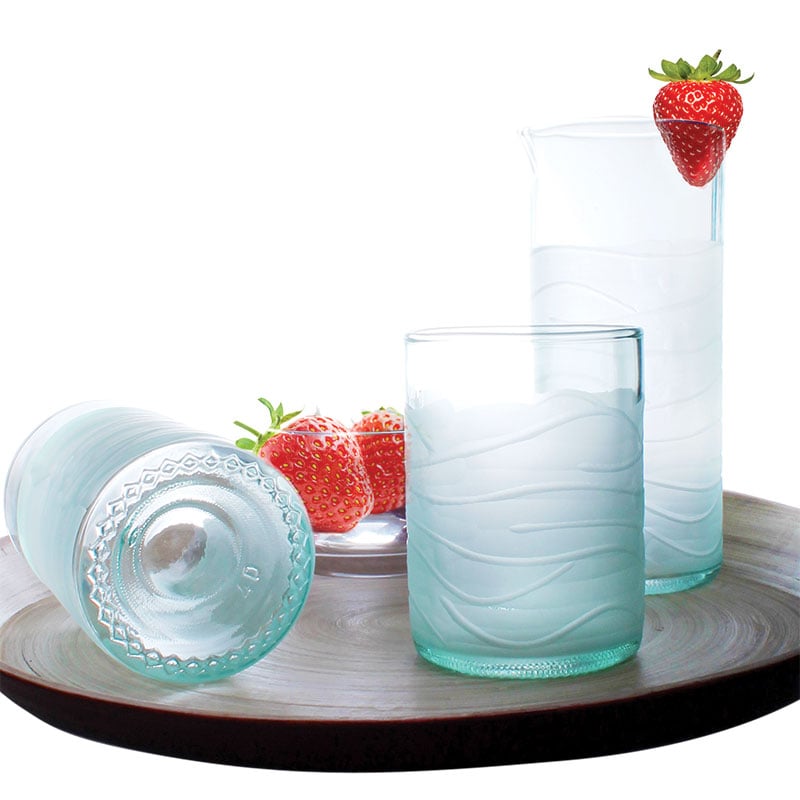 In honor of Earth Day (April 22) and Arbor Day (April 25) we encourage you to make a resolution to do something good in the world.
A Pop of Art 
Art is a family affair for the Moores. When not in his studio making "bright, happy, colorful, Southern-fried folk art" out of repurposed and recycled materials, Alan Moore, and daughters Isabella and Emma (the oldest two of five kids) can be seen at area festivals teaching kids how to make works of art from wire, bottle caps and aluminum cans. To find out where they will be making and teaching art next, visit themoorefamilyfolkart.com.
The Gifted Program
Gift It Green features fun, picturesque gift packaging designed to be gifted forward — a great method to introduce green living to your family and friends to preserve the environment. This eco-chic cotton fabric box is high on style and low on impact — no scissors, tape or waste. Did you know that if every family wrapped three presents in reused materials, it would save enough paper to cover 45,000 football fields? From $14 at giftitgreen.com. 
Slick Recycling
Matthew Nicholas, former owner of Veggie Cab, has recently launched Green Machines Recycling LLC, a new curbside recycling service in Walton County using vehicles that run on vegetable oil. For more info on how you can "waste" away in a good way, visit greenmachinesrecycling.com or call (850) 218-9488.
Rocking Cocktails
Glacier Glass is a new line of eco-inspired glassware crafted from recycled wine bottles. Utilizing state-of-the-art diamond-wheel engraving technology, the former wine bottles are completely transformed into a beautiful and substantial piece of glassware with a design which, combined with the blue tint of the glass, is reminiscent of majestic glaciers. Now that's what we call having your drink "on the rocks." Comes in tumbler and highball sizes. $59.99 for a set of four. Purchase it at Seaside Associated Stores or online at rolfglass.com.
Make Yourself (Re)Useful
We recently discovered Reusies, a reusable, eco-friendly alternative to disposable snack and sandwich bags. They are 100 percent cotton and can be tossed in the wash. According to the Sierra Club, families spend $85 each year on disposable baggies, so save the planet and some bucks and make yourself a little "reuseful" to the world. Available online at reusies.com, at M&M Monogramming and Gifts and My Kids a La Mode in Tallahassee and That's Too Cute in Panama City.
Just Charge It
Thanks to environmentally-minded Bud and Alley's restaurant owner Dave Rauschkolb, Seaside has installed a Tesla Supercharger car charging station in the town square. Equipped to accommodate two cars, it is solar powered and completely recyclable. Its convenient location allows the car owners to browse the shops and grab lunch while their car charges — free of charge, so to speak.  
A Reason for Cart Wheels
Affordable, reliable, quiet and eco-friendly, these convenient electric carts allow you to just plug and play. Tom Waldrop's Santa Rosa Beach company, Electric Cart Company LLC, is the largest state-licensed dealer of "street legal" electric vehicles in the Southeast. They sell both pre-owned and new models out of their showroom just east of Sandestin Golf and Beach Resort in The Landing shopping center.