What The Destin Woman's Club is Doing to Make a Difference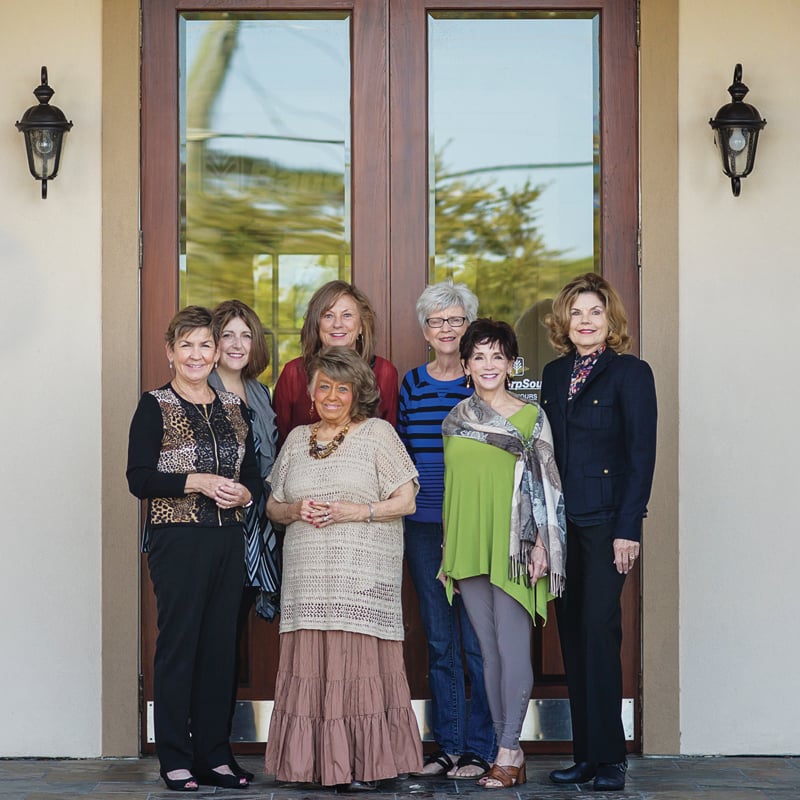 In 1976, a small group of women realized that a number of needs were not being met in the Destin community. They decided there is strength in numbers, so the ladies formed an organization that became known as The Lakeshore Woman's Club.
As membership grew and their good works expanded, the name of the club was changed to The Destin Woman's Club Inc., affectionately known as the DWC.
In the early years, members would gather with covered dishes and eat wherever they could find a spot, oftentimes in someone's home. Today, the club meets monthly (every second Wednesday) in various local restaurants. After business is conducted, the luncheon features a special speaker or informative program. Though some things have changed, after 39 years, the DWC's goals and mission remain the same: to bring together a diverse group of women sharing a sense of commitment to help others. And the city of Destin still has needs that the DWC tries to address.
Cindy Posey has been a member of the DWC since 1984, and her passion for the group has only grown over the years.
"I recall attending a business luncheon with several of my sorority members," Posey said. "I had been a part of a lot of clubs in my life, but I was truly impressed with what The Destin Woman's Club did for our community." She set her sights on becoming president, and after serving on various committees and a turn as vice president, she was elected president in 1991.
Another notable member was Mary Kirkpatrick. She served as president in 1987 and again in 1993. After she passed away, the club established the Mary Kirkpatrick Family Fund in her honor. This fund, through the club's fundraising efforts, donates money to families in need and fills the gap between public assistance and self-sufficiency.
Since 1994, when the scholarship fund was first established, the DWC has provided a self-perpetuating $1,500 scholarship fund at Florida State College in Jacksonville. This enables single women to return to college, helping them provide a better future for themselves and their children. Last year, the Scholarship Fund was renamed The Carol & Bob Winsett Memorial Scholarship Fund, in honor of Carol Winsett, a member and past fund chair who died in 2013.
In honor of the special sacrifices of local service members who are wounded or ill, the DWC supports The Fisher House Foundation, which donates "comfort homes" for families facing medical crises. These homes are convenient to Eglin Air Force Base Hospital and the Veteran's Clinic.
Since its inception, the Destin Woman's Club has donated roughly $250,000 to dozens of local charities.
Treasurer Denise Dobelek joined the group in 2006.
"As a new transplant to the area, joining The Destin Woman's club was a welcome opportunity for me to get to know and contribute to my new community, while working with women who have the flair for fun and the spirit of giving," she said.
For more information on sponsoring or joining the DWC, visit destinwomansclub.org.
Patti Burcham is president of The Destin Woman's Club.