Walton County Expands Tourism Promotion Efforts
Taxing district takes in communities north of Choctawhatchee Bay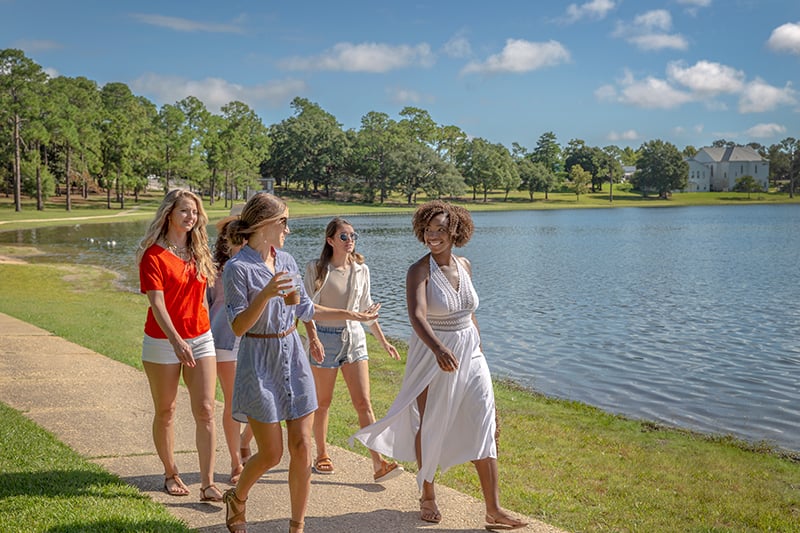 Walton County is so much more than a beach. It is home to springs, rivers, lakes and some of the most beautiful landscapes in Northwest Florida. Residents of Walton County recognize the potential of sharing the entire county with visitors and in 2021 voted to authorize a new taxing district north of Choctawhatchee Bay, complementing the existing South Walton Tourist Development Tax (TDT) region.
From there, the tourism department undertook the expanded mission of promoting the entire county as a top-tier tourist destination. The challenge was to build awareness of North Walton attractions while not undermining the valuable brand recognition South Walton has cultivated in recent years. Indeed, unaided awareness of the term "South Walton" grew from 7.1 percent to 28 percent between 2014 and 2020.
Working with members of the North Walton Advisory Committee, the tourism team began to craft the imagery that identified the area north of the Choctawhatchee Bay as its own desirable destination. The process started with a deep dive into all the unique attributes and experiences of the area, creating a clearer picture of what really sets the destination apart. After all research findings were analyzed, a strong brand vision emerged.
"Beyond the Beach" gives a nod to the sugar-white sand that South Walton is so well known for, while also speaking to all the incredible activities that await when you start exploring inland neighborhoods. This branding gave a fresh identity to the variety of shopping, dining and activities found in Freeport, Paxton and DeFuniak Springs.
Meanwhile, the research continues. The tourism department already utilizes visitor tracking studies to learn more about the South Walton visitor — who they are, why they visit, what they enjoy and how their experience can be enhanced. The results guide marketing initiatives and campaigns that drive visitation. Now, the department will be conducting similar visitor tracking north of the bay to help pinpoint areas for promotion there.
The study also includes direct surveys of visitors while they are in the area, as well as brief email follow-ups shortly after their trip has ended. However, the team can't do this alone. Local business participation is essential to our research success.
Businesses can get involved in one of three ways:
» Allowing Downs & St. Germain Research to survey on-site at your business
» Sending out a survey invitation by email to your guests
» Sending your email database of guests to Downs & St. Germain Research for them to send out the survey
In return for participating, you will receive a free, detailed report of only your guests. These personalized findings will be shared only with your property.
To tell the full story of all Walton County's offerings, the tourism department is now working to gather contact information and descriptions about all businesses located north of the Bay. These businesses will appear as listings on the tourism department website, as well as on social media and in a wide range of other marketing materials.
Businesses are encouraged to provide your listing information to Lisa Foster with the Walton County Tourism Department (Lisa@visitsouthwalton.com).
Overall, the tourism department is responsible for strengthening the brand that represents the incredible variety of the entire destination. Through creative marketing, an engaging social media presence and dedicated coordination with meeting planners, they demonstrate that there is something special in Walton County for all visitors.
Aside from simply generating awareness, the new "Beyond the Beach" branding will continue to have a strong economic impact through job creation and visitor spending. Visitors account for the majority of Walton County government revenues, lessening the tax burden on local households.
In turn, the tourism department, which is completely funded by TDT, uses its resources to market the county and support local communities.
This includes maintenance and upgrades to beaches, pathways and public access points, as well as promoting beach safety initiatives.
---
Walton County Tourism Department
---