Top Shelf
Nab These Six Great Summer Reads to Fill Your Beach Bag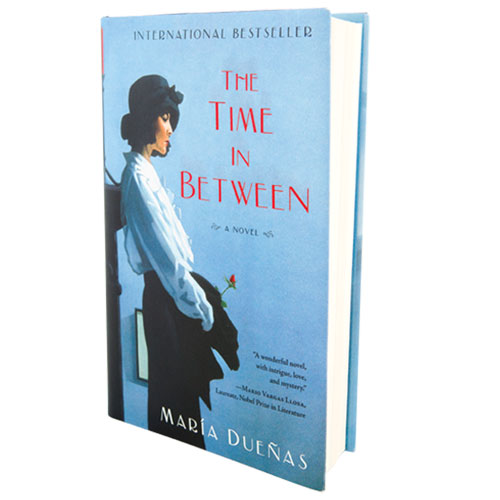 Summertime means relaxing on the beautiful beach with a great book in hand. Thanks to six local independent bookstores along the Emerald Coast, there's no need to wade through countless book reviews or scour bookshelves this summer. From histories to mysteries, we've got your summer reading list in the (beach) bag.
"The Pillars of the Earth" (Signet, July 1990, $7.99) by Ken Follet is the story of Philip, a devout and resourceful monk who is driven to build the greatest Gothic cathedral the world has known. Tom, a mason who becomes his architect, is a man with a divided soul; and beautiful, elusive Lady Aliena is haunted by a secret shame. Good and evil rage a battle that will turn church against state and brother against brother.

"I thoroughly enjoyed the book and was hooked after the first 50 pages. This story will appeal to both men and women because it has all of the elements that make a great story: heroes and villains, secrets, forbidden love, war, adventure, revenge, tragedies, triumphs and endless political maneuvering. I highly recommend it."
— Jim Lowing, President, Emerald Coast Book Haven, Inc.
Emerald Coast Book Haven
801 W. James Lee Blvd. (Hwy 90)
Crestview
(850) 682-1956
ecbooks.com
Inter-weaving fiction and non-fictional characters and events, Maria Duenas takes readers on a journey back in time to a war-torn world where love, duty and danger abound. "The Time In Between" (Atria Books, November 2011, $26) is the story of Sira, a young woman who follows her lover to Morocco during the Spanish Civil War. In order to work off her debts after he abandons her, she becomes a seamstress to German officers' wives. As World War II rages, Sira is asked to return to Madrid as a seamstress and spy for the Allies. The story is based on a compilation of real events and real lives during that time.
"I am always looking for a good novel set around WWII. 'The Time in Between' is such a novel, and it did not disappoint. I can't recommend this novel enough, and I did not want it to end."
— Linda White, owner, Sundog Books
Sundog Books
89 Central Square
Seaside
(850) 231-5481
sundogbooks.com
Award-winning novelist Joshilyn Jackson has recently published "A Grown-up Kind of Pretty" (Grand Central Publishing, January 2012, $25.99). When a long-hidden grave is unearthed in the backyard, the novel's headstrong young heroine, Mosey Slocumb, is determined to investigate. What she learns could cost her family everything.
"This is a compelling must-read mystery, love story and look at the power of a mother's love."
— Candice Foster, manager, Bayou Book Co.
Bayou Book Company
1118 John Sims Pkwy.
Niceville
(850) 678-1593
bayoubookcompany.com
Despite never imagining themselves as authors, Ron Hall and Denver Moore collaborated to tell their unlikely tale in "Same Kind of Different as Me: A Modern Day Slave, An International Art Dealer, and the Unlikely Woman Who Bound Them Together" (Thomas Nelson, Inc., March 2008, $15.99). The book is the true story of Denver Moore, a black man raised on a sharecropping plantation in Louisiana who becomes homeless; and Ron and Deborah Hall, a wealthy art dealer and his wife. Feeling called to work with the homeless, spiritually driven Deborah convinces her husband to work with her at a homeless shelter, and it is here that all three of their lives intersect.
"This is probably the best book I have read in a really long time. This could be a truly life changing book. It is actually a memoir, but it is so inspiring. It really made me reflect on my life — my service to others (or lack thereof), the judgments I make (and how unfair and wrong they can be). The people in this book are a testament to love, friendship and faith. It is just an amazing story that made me want to live a better and more unselfish life."
— Melli Pappas, owner, The Book Rack
The Book Rack
of Fort Walton Beach Inc.
29E Miracle Strip Pkwy.
Fort Walton Beach
(850) 243-8020
bookrackfwb@cox.net
Ann Pachett's sixth novel, "State of Wonder" (Harper Collins Publishers, June 2011, $26.99), opens with a bang. After learning of her colleague's untimely death in South America, pharmaceutical researcher Marina Singh is dispatched to the Amazonian delta to find the answers. Beset by trepidation but driven by a sense of duty, Singh sets off through the dense insect-infested jungle to track down her former mentor, the ruthless Dr. Annick Swenson, who, on the verge of developing a revolutionary fertility drug, has kept her progress silent for the past two years. Singh must navigate a journey fraught with anacondas and cannibals that leads her to a mysterious tribe of women with the ability to bear children late in life, forcing her to confront her own expectations and choices.
"'State of Wonder' does precisely what the best beach reads promise to — take you away. A mesmeric book, its scenes are convincingly atmospheric, capturing the sights and sounds, horrors and vivid wonders of the rainforest. These are impressions formed by Patchett's own Amazonian expeditions, including a frightening encounter with an anaconda — usually the stuff of literary imaginations. In equal measures scientific thriller and personal odyssey, 'State of Wonder' is an adventure story that propels readers into the unknown, steeped in surprises and unexpected revelations."
— Diane Carvalho, owner, The Hidden Lantern

The Hidden Lantern
84 N. Barrett Square
Rosemary Beach
(850) 231-0091
hiddenlantern.com
"Twice a Princess" (Xlibris Corporation, February 2011, $29.99) by George Willis Tate is part biography, part history and all adventure, leaping from the pages like a fantasy. As the niece of both George Washington and Napoleon Bonaparte, princess consort of the Kingdom of Naples, and a princess of France, Catherine Willis Murat was nonetheless a daughter of America who remained true to her Southern heritage as she blazed across the pages of history with her husband, Prince Achille Murat, nephew of Napoleon and son of his greatest cavalry commander. Together, Prince Murat and his unlikely princess joined families, continents and political powerhouses. In the epiphany of her final years, she freed her slaves, who freely and respectfully chose to remain with her until death. From rough and tumble frontier Florida to the throne rooms of Europe follow Princess Kate through a journey so astounding it scarcely seems real.
"This is one of those books that, once you start reading, you don't want to put it down. The author is to be commended for making Catherine's story come to life by writing it as historical fiction. He writes with Catherine telling her story in the first person; and her adventures through France, Virginia, Italy and Florida are compelling and engaging. Steeped in history and adventure, this is a must read for all."
— April Stokes, owner, Turn the Page Books and Gifts

Turn the Page Books and Gifts
9105 Gulf Beach Hwy.
Pensacola
(850) 456-5200
turnthepage.com