Time to Celebrate!
20 years of capturing the essence of the Emerald Coast … one story at a time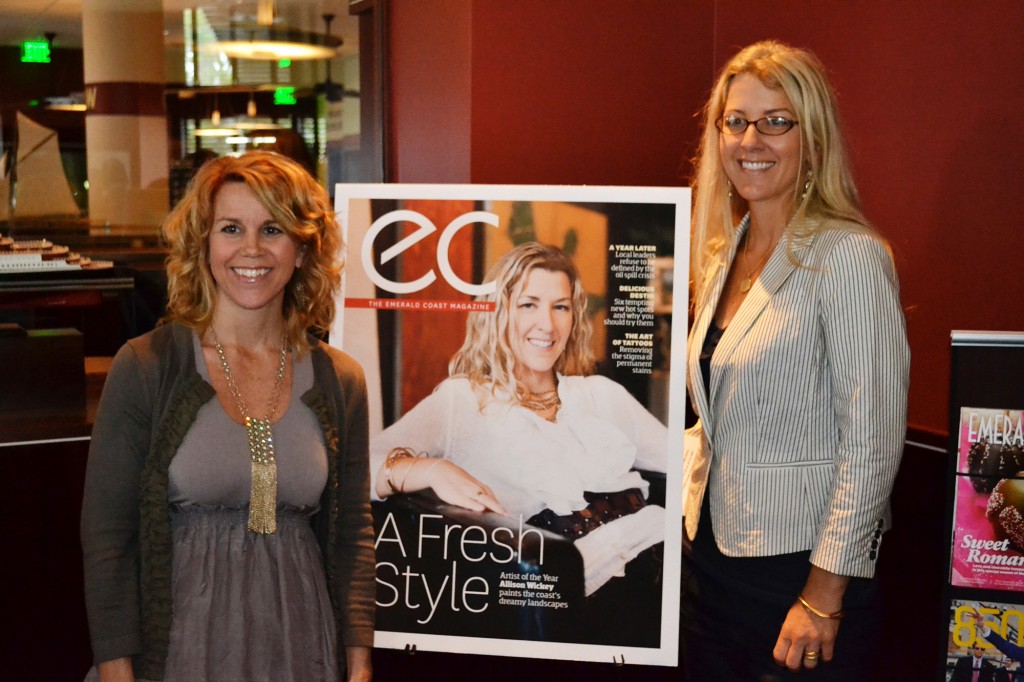 With Emerald Coast Magazine's anniversary nearing, it occurs to me, that I, too, am celebrating 20 years here on the Emerald Coast.
I moved here from New Orleans in June 1999 and joined Sandestin Golf and Beach Resort as the marketing and communications lead in October, making my attempt at being a free-spirited "beach girl" short-lived.
My first day on the job was the annual all-staff beach picnic.
I remember eating a burger as the senior leaders performed a skit in togas on the beach and thinking, "This could be a fun gig." And for the next eight years, it surely was.
Looking back, it's funny to think that while I was heading in and out of the resort for job interviews, I could easily have crossed paths with publisher Brian Rowland while he was scouting the area planting those early seeds for Emerald Coast Magazine. 
The first time I spent any length of time with our publisher in person was in the early 2000s, when he joined a press tour for The Village of Baytowne Wharf.
During that time, we launched Sandestin Magazine to market the growing resort's offerings. It got Brian's attention, and over a glass of iced tea at Jim 'N Nick's in 2004, he convinced me I could help the Rowland team bring the resort's signature magazine and newspaper to the next level.
Our 16-year working relationship began in earnest, along with Rowland's Custom Publishing division.
Today, Rowland continues to publish what is now Sandestin Living Magazine.
I began freelance writing for Emerald Coast Magazine in 2008, and Brian invited me to come aboard as editor in 2010.
We channeled great feedback from reader surveys, focus groups and market research into a redesign and relaunched as EC in 2011. South Walton Artist of the Year Allison Wickey graced the cover.
Highlights for me have been working with big-hearted talents like editorial director/850 editor Linda Kleindienst, Tallahassee Magazine editor Rosanne Dunkelberger and staff photographer Scott Holstein.
The inventive imagination of creative director Jennifer Ekrut and her stable of designers makes the anticipation of each edition on par with Christmas morning.
The magazine comes alive because of our talented staff writer Hannah Burke and the top-notch contributing writers whose bylines have appeared on hundreds of stories.
"Behind the scenes," there is a crew of unsung heroes such as Daniel Vitter, Melinda Lanigan, Jeff Price and others who work tirelessly to ensure the magazine makes it on press and in mailboxes.
And seeing longtime staffers such as McKenzie Burleigh and Rhonda Murray grow into leadership roles has been a thrill. 
To the editors who have lent their time and talents over the years, I salute and congratulate you: Julie Strauss Bettinger, Dave Fiore, James Call, F. Bart Pfankuch, Rosanne Dunkelberger, Amanda Broadfoot, Lori Eckert, Wendy O. Dixon and especially Steve Bornhoft.
In recent years, the Emerald Coast team has expanded to include a dynamic digital team.
Our print edition is now bolstered with branded content in the form of engaging e-newsletters, online blogs and cache of social media platforms.
As we look ahead, we are well-positioned to continue to make consuming Emerald Coast news and stories convenient and easy.
Who knows what we will evolve into 20 years from now?
What we do know is that everyone on the Emerald Coast team will continue to be honored to live our mission of capturing the essence of the Emerald Coast … one compelling story at a time.
It's time to celebrate. In this issue, we toss the template to bring you a special anniversary edition as we look back and lean forward to deliver a party on each page.
To the future,
Zandra Wolfgram, Editor