These Minor Embellishments Can Add a 'Pop of Excitement' to Your Home
Glam at Home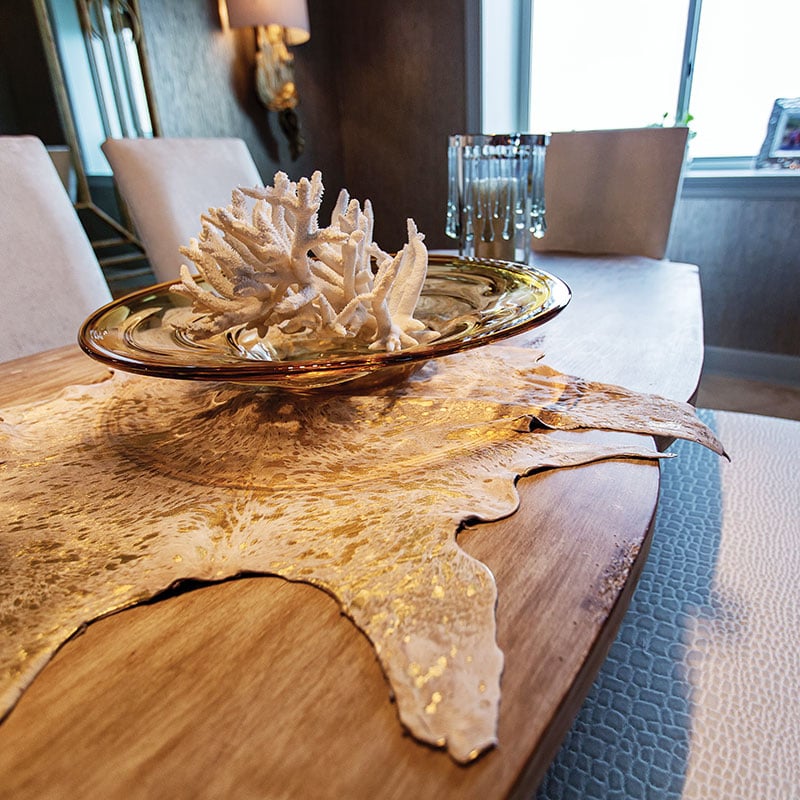 Bored with your rooms? Well, you don't need a complete redo. A new end table, perhaps, a coat of paint or some up-to-the-minute accessories might be all you need.
It won't take much to glam up a room, says Margie Perry of Beau Interiors in Santa Rosa Beach, but it's good to know what's trending and what's ending so you don't invest i something that will look commonplace shortly.
"Even the classic, timeless interiors we prefer here along the coast need a pop of excitement now and again," she says. "For example, cowhide or sheepskin rugs and fur pillows are glamorous ways to add texture and warmth. Combine them with natural coral accents and soft-washed linens to add warmth to a home on the beach."
Metallic finishes are big this year. Copper and antiqued bronze finishes are everywhere, from table bases to pendant lights, but designers admit to be tiring of industrial chic. They do applaud the use of reclaimed wood for floors, beams and occasional pieces of furniture, but many declare boredom with looks born in a garage. Mid-century modern is also suffering from designer ennui. They say that mass market derivations of the iconic classics are killing the style.
Designer Karen Waterfield of Sugar Beach Interiors in Destin likes geodes and agate slices. "They are trendy," she says. "But they are naturally beautiful, whether used as lamp bases, bookends or simply as a decorative accent. They are keepers, I think."
Brooke Williams of Lovelace Interiors in Miramar Beach is a fan of petrified stone as a side table surface. "It adds cool rusticity," she says.
Williams also likes tree stumps used as accent tables or stools. The newest way to use raw wood as furniture accent pieces is to give it a coat of clear resin, which highlights the characteristics of the wood and adds shine.