The Emerald Coast's Favorite Leading Lady
The unstoppable, inspiring Shirley Simpson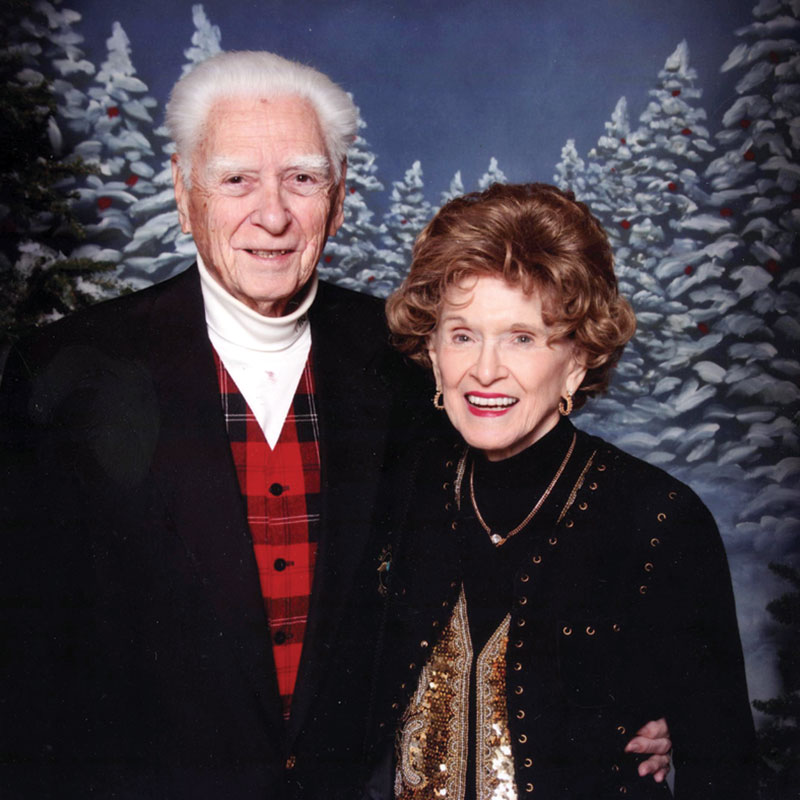 Performing Willy Russell's award-winning one-woman show, "Shirley Valentine," in 2007 at the New Stage Theatre.
Much like the women she portrays on stage, in the one-woman shows she writes and performs, Shirley Simpson is a woman of inspiration in her own right. After embarking on a showbiz career early in her life, Simpson set aside her dreams of stardom and put a burgeoning acting career on hold. Instead, she chose to raise her family and move frequently as her husband's job demanded. Yet, as with most true artists, she never gave up her passion for her art, in this case live performance.
She was born Shirley Barbour in Tulsa, Okla., in 1933. At the age of six two incidents occurred at school that showed her how her sense of humor and knack for attention could lead to acceptance and more. One day a woman was entertaining on the school stage and asked if anyone would come up and sing with her. Shirley did not hesitate to raise her hand and jump up on stage, to the delight of the audience. Later that day, she picked up an errant ball outside. The boy asking for it back told his friends, "She's the one who was so funny this afternoon."
"I loved it and it became a way of life for me," says Simpson, recalling the memory from the lanai of her home in Burnt Pine where she lives with her husband of 59 years, Charles "Chuck" Simpson.
By the time she auditioned for the school play in ninth grade, saw the cast list and realized she'd been cast in the coveted part, she knew she wanted to perform on a bigger stage. Her high school English and speech teacher made a meaningful impact on her aspirations.
"She thought I was good and she helped make me better," says Simpson.
Simpson has always had an impressive voice, which she refers to as "God's gift." She landed her first broadcasting job at the age of 16, hosting the radio program "Shirley's Show" on NBC in Tulsa. Shortly thereafter she became editor of the radio program "For Feminine Ears." Because her voice and demeanor were preternaturally mature and intelligent, no one realized they were listening to, and taking advice from, a teenager.
An encounter with a pageant representative on the University of Tulsa campus led to Simpson entering the Miss Tulsa pageant, where she hoped to earn scholarship dollars — and where she mistakenly thought she could enter only the talent section of the pageant. Once she realized she would have to participate in all aspects of the pageant, she gamely followed through with the competition and won the title.
"Being 'pretty' was nothing that was valued in my house. It was a nice extra if you had it, but it was nothing to concentrate on. But I'd entered the pageant," says Simpson, admitting she wore the bathing suit she swam in for the swimsuit competition.
Titles as Miss Oklahoma and Miss Congeniality at the Miss America Pageant in Atlantic City in 1952 followed, as did numerous high-profile appearances, including a spot on the Ed Sullivan Show and an interview on "The Today Show" with Bess Myerson, a former Miss America turned television personality.
It was during one of her stage performances in Tulsa that Chuck Simpson first spotted his future bride. They married, started having babies and moved often to different cities for his job. Shirley recounts they lived in 22 houses over the years. "He was so good at his job, he kept getting promoted, moving up and moving on. I was dedicated to helping him," she says.
Busy raising their young daughters, it proved challenging for Simpson to continue to perform and find creative outlets, yet she did. More than once she sneaked away to an audition just to keep her chops up, knowing she would not be able to take the part if she got it. In Oklahoma City, she was "Safeway's Shirley Simpson" on TV. When they lived in Chappaqua, N.Y., it gave her proximity to Madison Avenue ad agencies and she performed in live television commercials.
Shirley Simpson with her love and No. 1 fan, Charles "Chuck" Simpson.
Always a woman of great faith and service, Simpson wrote her first play for her church while living in Crown Point, Ind., outside of Chicago. While living in Atherton in the San Francisco area ("I thought I'd died and gone to heaven!"), she took on one particularly satisfying project when she did recordings for the blind.
By the time the Simpson family moved back to the east coast to Summit, N.J., the children were getting older and the actress felt the stirrings to get back to performing. And that is exactly what she did, in earnest. She wrote and narrated an award-winning cable show called "The Vital Link." She became a published writer and national speaker for the Presbyterian Church. She even directed an opera for the New Jersey symphony ("just the staging and acting").
Still, she longed to go back to her theater roots, and in 1972 she returned to the stage in a Jean Kerr comedy at The New Jersey Playhouse.
"It was just a delight," Simpson says in her impeccably clear voice.
When she got the news that Chuck's business required a move to Baton Rouge, La,, she was not happy. "New York was such a treasure of theater and I was enjoying my TV work and theater opportunities in New Jersey. I couldn't see the same things happening in Baton Rouge."
Of course, nothing could've been further from the truth as she began an exceptionally productive creative period where she directed and acted in numerous successful productions at local theaters, including Louisiana State University's Colonnade Theater. Among these came the role of Eleanor of Aquitaine in "The Lion in Winter," which remains a favorite.
Moving from Baton Rouge to Jackson, Miss., Simpson found a home at New Stage Theatre, Mississippi's only professional theater. At New Stage, she became well known for her strong female lead performances, including the lead in the popular production of "Shirley Valentine."
Francine Thomas Reynolds is the artistic director of New Stage and has known Simpson for 10 years, but really got to know her well when directing her in 2004 in the musical "The Spitfire Girl."
"I think she is inspired by well-written characters and well-written plays. She is a fantastic actor, and I think she is driven by a tremendous energy and work ethic," says Reynolds, adding that Simpson is a lifetime board member of the theater.
In 2005, with considerable encouragement from her husband, Simpson returned to New York where she performed in the lead role of Laurette in an off-Broadway play about Laurette Taylor. Simpson was inspired by Taylor's life and describes her as "the best actress EVER, ever on Broadway!" During her run as Laurette, the idea for her own one-woman show began to take form.
"As you get older there are fewer roles available to you, and since I wanted to keep performing I thought, maybe I should work on a one-woman show. But I knew the research and time it would take, so I wanted to do women whose lives were worth knowing about, women of influence," Simpson tells.
Because she could "do her voice," Katharine Hepburn was her first leading lady. Shows based on Erma Bombeck, Minnie Pearl and Gracie Allen followed.
As with all of her Women of Influence performances, Simpson, a member of Actor's Equity, performs them for charity fundraisers. She says it takes about three months to do the research and another three months to write the script. "Memorization has to be word perfect, which can be maddening. And it's lonely work with no cast members, no director, no feedback, no one in rehearsal but you and a clock," she confides.
Simpson was told her turn as Erma Bombeck was uncanny. She says it's because she was able to "get inside of her head." And the actress draws even deeper parallels to this Midwestern humor columnist. "Erma wanted to use up every bit of her talent and not have one bit of talent left at the end of her life. That's the way I feel," says Simpson. "I've had such a full life married to a great guy, four really exceptional daughters and their families, plus having the chance to teach and preach and write and direct and perform. I've been very blessed."
Besides her regional theater performances — she recently performed the lead in "Driving Miss Daisy" at New Stage — Simpson continues to take speaking engagements in service to her church. She recently was the keynote speaker for an audience of 500 women and uses her acting background to reach these groups as well. "If you say what you have to say through a character, you don't sound like you're preaching," she says.
When asked if there will be another character in her series, the indefatigable performer says, "My son-in-law is the one who suggested Gracie Allen and he recently asked, 'Why don't you do Marlene Dietrich?' I thought, 'A German accent! Great idea.'"
Her good friend Francine Reynolds puts it best, "Her work on her one-woman shows demonstrates her drive and desire to remain active, working and relevant. Not only is she inspired, she is inspirational."