The Art of Southern Design
Designer explores special, personal spaces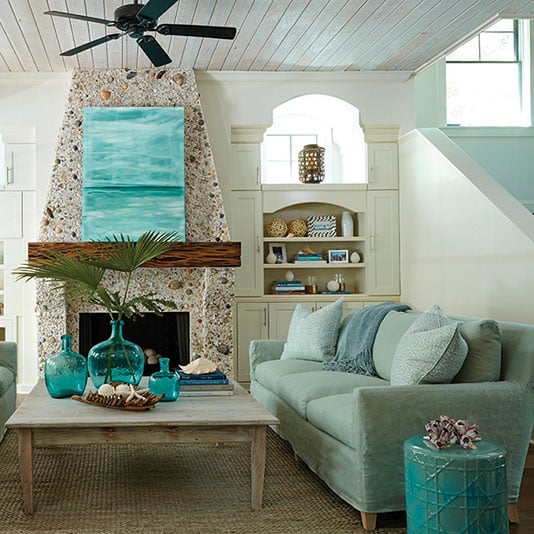 Upon flipping to page 205 of "Tracery: The Art of Southern Design," the words "Music City Medley" characterize the next 16 pages, featuring an elegant family home in Nashville, Tennessee. An oversize antique clock and massive stone fireplace surrounded by windows spanning the near entirety of the walls give the living room a playful spirit. The outspoken personality isn't limited to one room in this house; it is dispersed throughout with a full-size, vintage motorcycle hanging by steel rods in the studio office and a chandelier suspended above the guest-bathroom tub.
Published in April 2015, "Tracery" was designed by Paige Sumblin Schnell and written by Eleanor Lynn Nesmith. It is a 224-page hardcover book of interior design and architecture featuring 19 of the many houses that Schnell has designed in her 10-plus years of owning Tracery Interiors in Rosemary Beach. The book is all about Schnell's design firm and boutique, Tracery, telling the decorative story of each of the selected houses she has transformed via stunning photos and brief descriptions. Tracery Interiors has been featured in Traditional Home and Better Homes and Gardens magazines. The definition of "tracery" is architectural, ornamental work with branching lines — a fitting title for Schnell's overall style.
While sitting on the beach one day, the two friends, Schnell and Nesmith, decided to create a book together. Once the process of putting the book together was underway, Nesmith began traveling with Schnell to various houses to meet the owners and really get a feel for the house's design as well as the client's personality.
"It's not just a job — it's a personal and professional relationship," Nesmith said.
Schnell said the order of impression and how people would read through the book was the most challenging aspect of designing it.
"You feel like this will be sitting on somebody's coffee table for the next 20 years," she said. "There's a lot of pressure with that."
With the success of the book exceeding expectations, Schnell already has a second one in the works that is sure to bring a sense of surprise to its audience. The beauty about her designs is the diversity that they each possess. With a mixture of styles on every page, it would be nearly impossible to read through the book and not feel inspired to seek this leading interior designer's vision for your own special space.
"Tracery" can be purchased at Schnell's retail store in Inlet Beach, online at TraceryInteriors.com, or at numerous bookstores including Books-A-Million and Barnes & Noble. It has even been spotted on a rack in the Gucci Museum store in Italy.