Stylish Furniture May Have Had a Former Life
Trash that has potential to become treasured pieces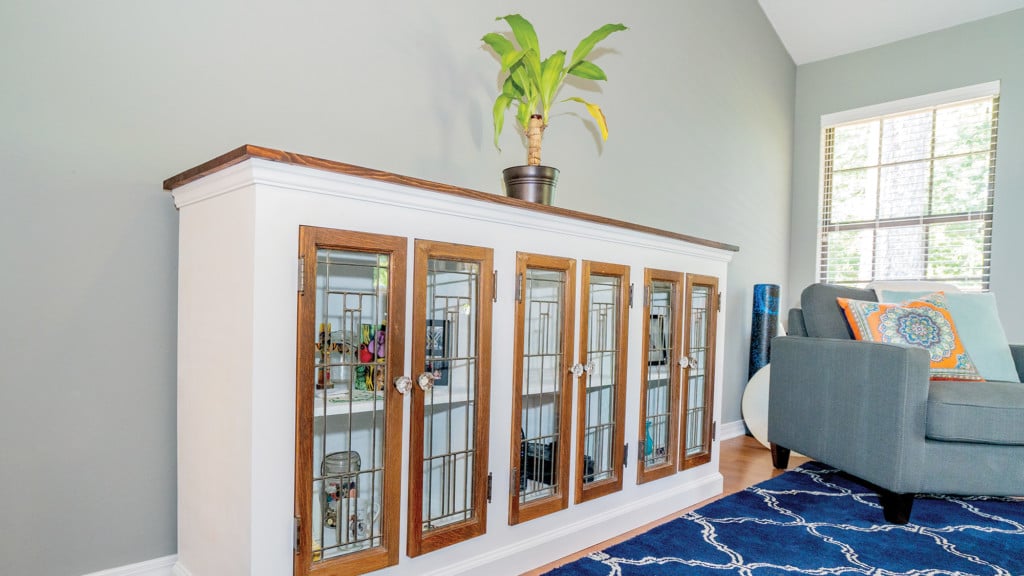 Trends in furniture come and go, but repurposing or upcycling is one trend that may be here to stay.
Repurposing has become mainstream as many people are eager to give new life to outdated, ready-to-be-discarded junk and turn it into beautiful furniture.
Some are do-it-yourselfers who love the challenge of the hunt for unusual items while others prefer to find their pieces online or in stores like DeFrance Antiques, Flea Market and Collectibles in Fort Walton Beach.
The terms "repurposing" and "upcycling" may sound new, but the concept isn't.
People have always tried to come up with creative and imaginative ways to reuse old items.
"People love different," said Mark Hoard, co-owner of DeFrance.
"They like pieces that are one of a kind. Repurposing does that. We built a fountain out of an old upright piano and a bar out of a baby grand piano."
Amanda Batton of Fort Walton Beach turned her longtime hobby of repurposing furniture into 2nd Chance Designs, a full-time business she runs with her boyfriend, Brent Byrd, on Facebook and Facebook Marketplace.
"Some people see items as garbage when they no longer need something," Batton said, "but I can visualize the uniqueness and design a piece of furniture that people love. Then Brent builds the piece off my design.
"Brent has cut old, unwanted armoires in half, refinished the top, painted the sides and made a beautiful television console," she said.
"We have taken outdated dressers, pulled out the drawers, strung lights on the inside and made a doggy condo."
"It started with a lot of trial and error, but with practice, the pieces turn out great," noted Batton.
"Because I am able to get items at a low cost, my finished pieces are affordable. I reuse window frames and old drawers and make inspirational signs. People love them, and it keeps these odds and ends out of the landfill."
Those that repurpose furniture agree that with some imagination, many old things can be new again.
"I love using things differently than what they were originally intended for," said Rachel Stewart of Niceville.
"I use my old grade school desk as a nightstand. It has great meaning to me.
"My great uncle had beautiful leaded glass kitchen cabinets," she said.
"When he remodeled, he stowed the cabinet's glass pieces in his attic where they stayed for 20 years. When it was time to sell his house, we found all six glass panels. I knew that I wanted them but wasn't sure how to use them. My family thought I was crazy, but my father helped me build a beautiful piece of furniture around those panels."
Michael Janetis, a pastor at the newly established Oceans Church in Destin, takes a similar approach.
"I am always looking at scraps everywhere I go and then wondering what kind of project I can come up with," he said.
"Our church is doing some renovations, and we had a pallet ready for the trash," said Janetis. "I took the pallet home, painted the face of Jesus on it and made it into a table for the church."
"I have been known to go dumpster diving as well as double back if I see something interesting by the side of the road," he laughed. "I have taken old window frames and made them into chalkboards.
"I have used repurposing as a basis for a sermon," Janetis said. "I think there is a message for life in taking things that might be broken or scarred or beaten up and making them valuable again."