Stories From The Heart: James Hosman
Proactively serving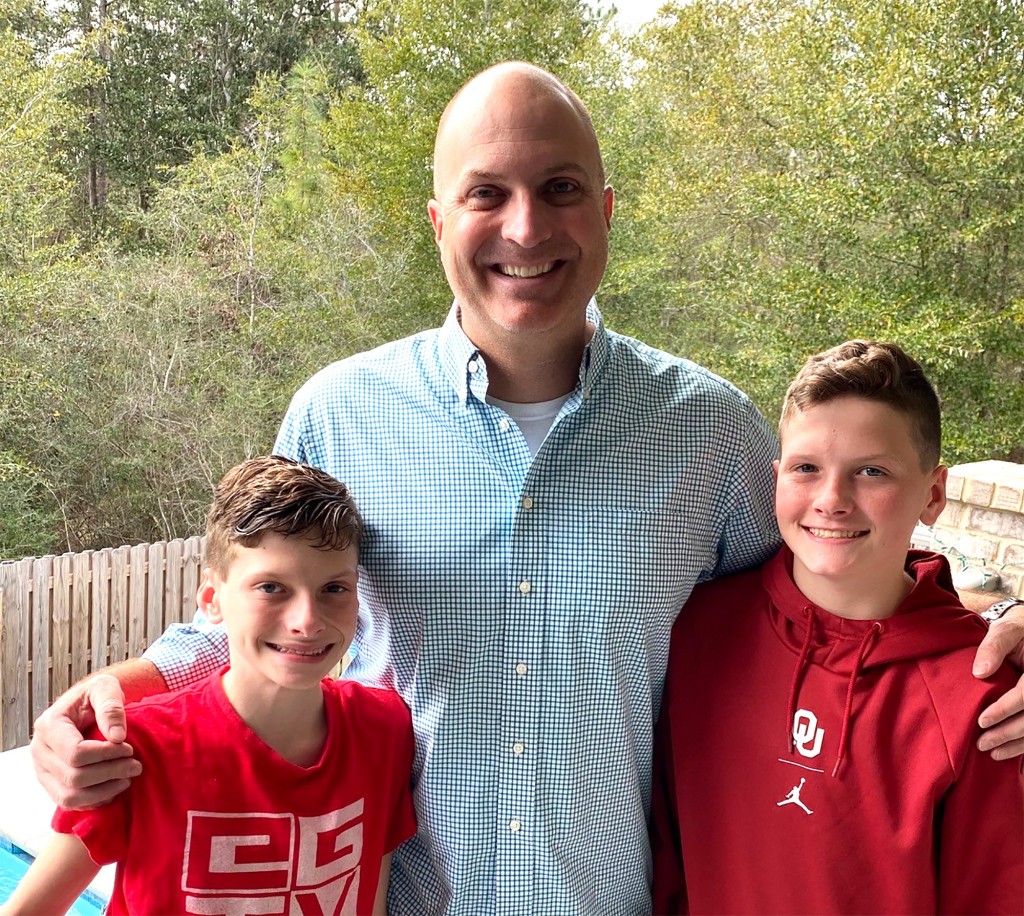 James Hosman, market president of Centennial Bank, has served on the Ascension Sacred Heart Foundation Board for several years now.
It's a volunteer position he doesn't take lightly, knowing the full measure of responsibility that goes along with it.
He is quick to tell you he never agrees to become a board member unless it involves guidance of a worthwhile cause he believes in. Once he makes that decision to serve, James is fully committed.
He actively participates in board meetings, supporting what is most beneficial to the foundation.
"I tell a lot of people that I serve on the board. We are fortunate to have this great hospital here, and people need to know that. I see what this state-of the-art facility can do for kids, and I do what I can in this community to help provide that experience. It means a lot to me."
James' personal experience with Sacred Heart dates back to when his brother's twin boys spent time in the Neonatal Intensive Care Unit (NICU).
The babies were transported to that NICU after serious problems were detected post birth at another hospital.
For a 24-hour period, the siblings' lives hung in the balance, and one spent three weeks in the NICU. But today, James is happy to say, "I have two healthy nephews that we credit a lot to Sacred Heart."
He contrasts that long-ago experience with what the new Children's Hospital provides.
At the time his nephews were transported, they were in a small NICU ambulance with no space for their parents.
Today's new NICU ambulance, which cost $700,000, can convey mom and dad alongside the infant.
The old NICU featured all bassinets lined up in a single large room, with a recliner in front of each one for the parent.
There was absolutely no privacy. The new hospital's NICU offers huge private rooms where parents can stay with their baby.
James points out that while being in a hospital with a baby is stressful for parents, a private room offers a degree of separation from the overall environment.
This helps to alleviate some of the parental stress he believes an infant can sense.
"The facility we have now," he says, "can eliminate that one additional factor that may delay the recovery of the child."
If people ask him what they can do in the way of ongoing support for the Children's Hospital, he shares that any and all contributions — large or small — are appreciated.
One hundred percent of what they give will go to the hospital, helping to meet the needs of the kids.