Springtime Tallahassee's 2022 Festival Returns Downtown
Spring is in the air and so are the sights and sounds of one of the capital city's most beloved events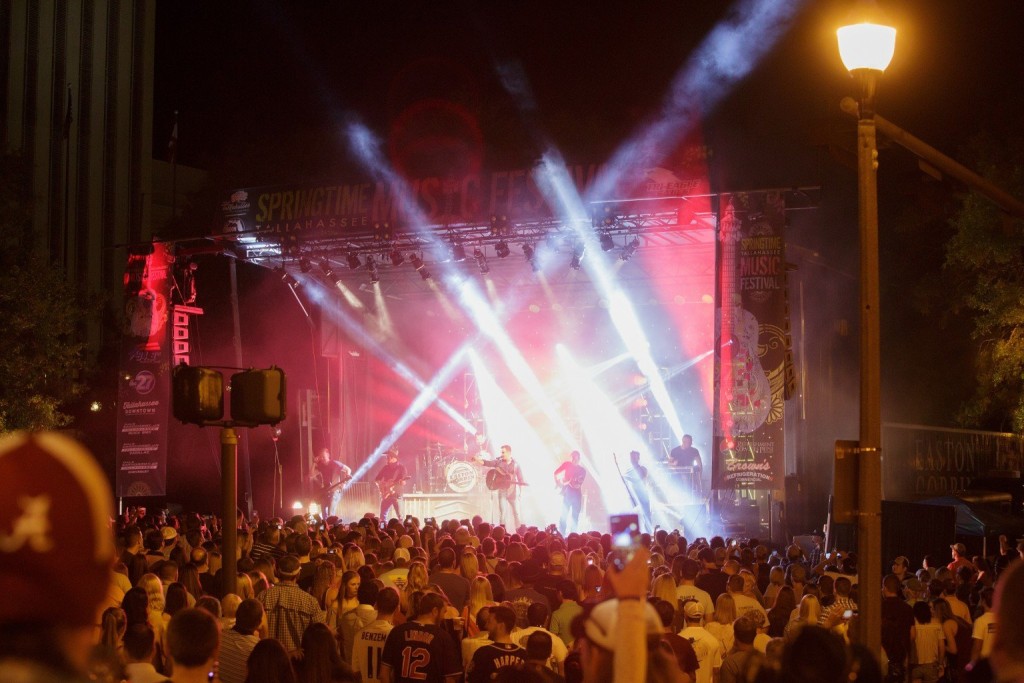 Springtime Tallahassee is excited to announce that the 54th annual festival will be back in downtown Tallahassee April 1-2, 2022. Also returning this year will be the Grand Parade along Monroe Street.
"We are pleased to have all events back downtown in their usual location as previous years," said Trey Faulkner, Springtime Tallahassee's President. "We look forward to a fun filled weekend and hope everyone will plan to join us."
The MusicFest on Kleman Plaza will be held on Friday Night, kicking off at 6pm featuring nationally known entertainment. The Grand Parade will march down Monroe Street starting at 10:30am Saturday morning and is sure to bring back that traditional Springtime Tallahassee feel. The Jubilee in the Park is scheduled to begin at 9am and run to 5pm featuring a children's park, arts and crafts, food and boutique vendors in addition two entertainment stages.
"I am super excited to bring our Festival back home this year to its traditional spot in Downtown Tallahassee," shared Becky Scaringe, this year's General Chair. "I love being able to showcase the history of our beautiful city through our organization, not only to our local residents but to our out-of-town guests from all over the southeast area."
Springtime Tallahassee Festival's kick-off event will be on March 9th with the newly revised "Breakfast on The Moon" at The Moon from 7am-10am. For a complete listing of festival events and updates please visit our website at www.springtimetallahassee.com. or for more information, contact the Springtime Tallahassee office 850-583-9613.
Springtime Tallahassee is a nonprofit organization dedicated to preserving and promoting all of Tallahassee's assets as the capital of Florida through nonpartisan events and service activities.