Small Craft Advisory
A teen ventures into the Gulf and never makes it all the way back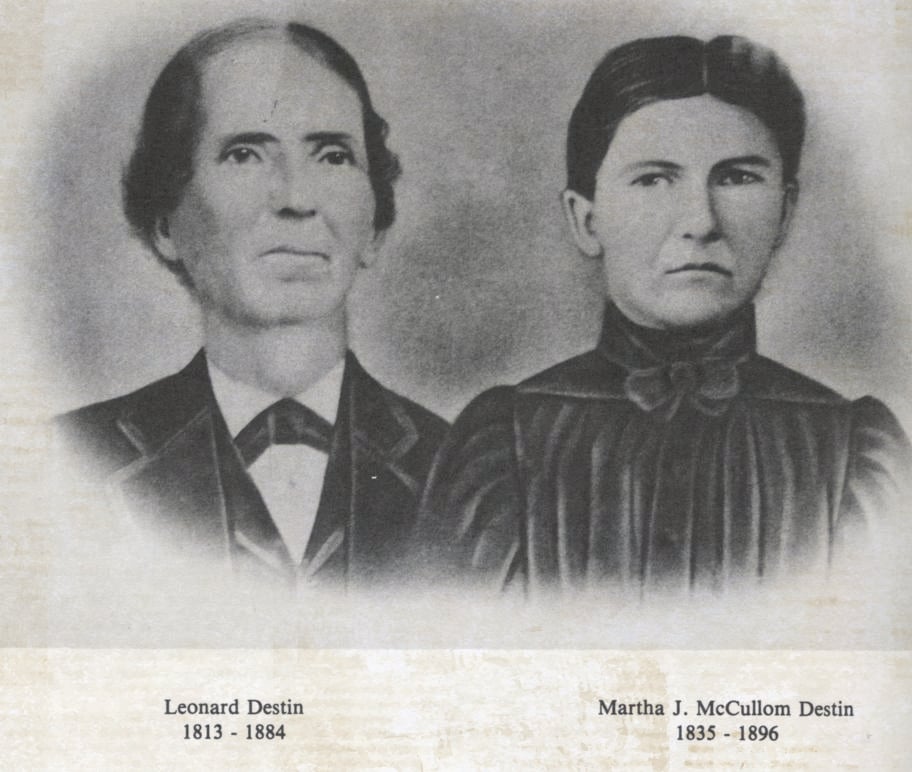 Following is the prologue to a book, The Gulf of Mexico: A Maritime History, written by John S. Sledge of Mobile, Alabama, and titled
"Small Craft Advisory." Mr. Sledge was for 17 years the book reviewer at the Mobile Register and is an architectural historian with the Mobile Historic Development Commission. His continuing relationship with the Gulf of Mexico dates to his childhood, as this prologue makes clear. With his parents and his younger brother, he would depart the interior of Alabama and visit Panama City Beach and a fledgling community called Destin on family vacations.         
Our first view of Destin, Florida, came as we raced east across the bridge from Okaloosa Island. The year was 1974, and there wasn't much to the town then—a few high-rise condos, some scattered beach houses, a thinly developed harbor, and about 3,000 residents plopped down amid some of the most gorgeous scenery on the entire northern Gulf Coast. The occasion was our annual family vacation. We lived in a little college town called Montevallo, just south of Birmingham, Alabama, where Dad had taught biology since 1962 and Mom was a homemaker.
Despite our inland address, we proudly owned deep coastal roots. Dad was a native Mobilian, Mom had spent part of her childhood in New Orleans's famed Pontalba Building, and I was born in Gainesville, where Dad attended the University of Florida before working a stint at a Winter Haven plant nursery and then moving us north. Given this family history, as well as the Florida Panhandle's abundant distractions and drivable distance from home, we regularly vacationed there during the 1970s, though usually farther east at Panama City Beach. Why we chose Destin during this particular year I don't recall, but neither I, at 17, nor my brother Henry, 10, complained. We had a close relationship with our parents, and it was good to get away together.
The 1970s were the apogee of the so-called Redneck Riviera, when cheap roadside kitsch, the "Miracle Strip," honky-tonks, the Trashy White Band, piratical land transactions, and minimal to nonexistent environmental protections defined the Florida and Alabama coasts. It was a world where, according to one local, "You can holler 'Bubba' and 15 people will respond." Foley, Alabama, native Kenny Stabler, a former University of Alabama quarterback and soon-to-be Super Bowl-winning NFL star, was the area's beau ideal, proudly announcing: "I live the way I want to live, and I don't give a damn if anybody likes it or not. I run hard as hell and don't sleep. I'm just here for the beer."
Paradoxically, the Redneck Riviera was also family friendly, at least during daylight and away from the crowded watering holes like the Green Knight and the Flora-Bama. The beaches were and are some of the world's prettiest, featuring sugar-white sand that squeaks when you walk on it. In fact, this powdery heavenly stuff is quartz washed out of the Appalachian Mountains eons ago and ground to fundamental perfection.
The Panhandle is also famous for its crystal-clear waters, unspoiled by large sediment-bearing rivers like the Mobile or the Mississippi to the west. Where shallow, especially right along the beach, over sandbars, and in the passes, it's bathtub warm in summer and a beautiful emerald color, the result of sunlight hitting the sandy bottom and reflecting off copious microscopic algae. Farther away as the depth increases, the water shades into turquoise and then deep blue, all of the colors subtly modulated by conditions of light and cloud. It was and is a delightful place to unwind, listen to laughing gulls, and splash about in the surf.
Destin was still unincorporated in 1974, and nearby resorts like Sandestin and Miramar Beach were yet in their infancy. But despite being lightly settled, it had a long history, and thanks to the proximity of the One Hundred Fathom Curve, boosters proudly proclaimed it "The World's Luckiest Fishing Village." Just 10 miles off Destin, the northern Gulf's broad continental shelf narrows dramatically and the bottom falls precipitously away. Within minutes of the harbor, boat captains can position anglers over a water column where deep-sea fishing of nearly every variety is possible.
Native Americans were in the vicinity first, of course, and left a ceremonial mound in what is now downtown Fort Walton, just west of Destin, to prove it.
Then came a few European explorers and the occasional pirate or smuggler, none of whom stayed very long. The area's earliest white settlers arrived during the 1830s.
They knew about the fishing, but they also made do with a little farming, hunting, turpentining, logging, and whatever else would turn a dollar or fill the larder.
In the days before sun worshipping, the Gulf Coast's windswept barrier islands were considered deserts, likely to wreck a ship in a storm and unable to support more than the occasional hermit or malcontent. People of good sense put down stakes well back from the beach, behind the lakes and lagoons and along the bays among the magnolias and moss-hung live oaks. The closer one got to the beach, the scrubbier the vegetation became and the harder the living.
A Connecticut Yankee named Leonard Destin decided to try his luck nonetheless and, bucking received wisdom, settled on the south shore of Choctawhatchee Bay, a large body of water fed by several small streams and linked to the Gulf through East Pass. What would become Destin was situated at the western end of a barrier island (since reconnected to the mainland by shifting landforms and so now a peninsula) sandwiched between the bay and the Gulf. The very tip of the island made a small lobster claw, which provided a decent natural harbor. This would become Destin's heart, and home to the largest recreational fishing fleet in the entire Gulf basin.
Soon a few other hardy souls joined Destin in this isolated spot. Elisha Marler and his wife moved down from Georgia and started building boats and fashioning nets, and the little settlement became a bona fide fishing community, regularly sending forth its sons in wooden boats to reap the sea's bounty—red snapper, grouper, scamp, king mackerel, wahoo, and tuna. It was strictly a commercial enterprise then, with the fish kept in live wells amidships and taken to market at Pensacola, where they sold for pennies a pound.
By the 1930s Highway 98 and the Destin Bridge were built, and a trickle of tourists began to filter into the area. Ever alert to new opportunities, the descendants of Destin and Marler hit upon the idea of recreational charter fishing and started charging guests for an unforgettable few hours off shore reeling in the big ones.
Eager to spread the good word and strengthen the fishery, the Destin Businessmen's Club and some local captains started a fishing rodeo in 1948, and the enthusiasm only grew from there. By the time my family and I arrived in Destin for our vacation, charter fishing was a fully established industry, though the town proper offered few amusements other than some unremarkable restaurants, bars, and stores.
We stayed across the highway from the beach, and after a couple of days trudging over hot asphalt and battling traffic, sandspurs, and sunburn, Henry and I became bored. In an effort to vary the menu, Dad decided that a short fishing trip might be just the ticket. The next morning we had a light breakfast and headed to the harbor where Dad had already made arrangements for a four-hour trawling trip.
Our boat was the Calypso II, which Henry and I thought was neat since Dad was a biologist and we loved The Undersea World of Jacques Cousteau television series, then in its heyday, featuring the French explorer and his research vessel, Calypso.
Our conveyance that day was no scientific research ship but rather a deep-sea fishing boat roughly 40 feet long with a flybridge, cabin below, and open stern. It was captained by Howard Marler Jr., a Navy vet, a descendent of old Elisha, and one of several family members in the charter boat business. He wore a trucker cap and untucked short-sleeve shirt, was deeply tanned, and didn't have much to say. The mate was a wiry young fellow with a ball cap and a Jimmy Buffet-like moustache.
Both captain and mate smoked like steam engines. Besides us, a newlywed couple had also booked a trip. After brief introductions, we all got on board, Capt. Marler ascended the ladder to his perch, where he took the wheel, and we motored out of the smooth harbor, rounded a sandspit, and headed south through the pass. It was mostly cloudy and very windy.
Out in the pass a strong southerly gust hit us and whisked Dad's straw hat well astern, where it bobbed jauntily on its crown. Dad just shrugged, but the captain immediately turned us around and deftly maneuvered as close to the hat as he could get. The mate snagged it with a boat hook and courteously handed it back to Dad, none the worse for wear. Clearly, Destin's charter captains and crews prided themselves on superb boat-handling skills and customer service.
We then headed south again, and large rollers funneling into the pass made Calypso II ride like Six Flags Over Georgia's Great American Scream Machine, growling up and over the big waves. Beyond the rock jetties we could see that it was very rough, and the mate remarked that there was a small craft advisory, with seas running five to eight feet.
From an early age, Dad had instilled in us a healthy respect for the Gulf—the ferocity of its sun on unprotected skin, the dangers of its riptides and currents and sea life. Now we were embarking on it in less than ideal conditions. Once out in open water, we were rocking with the green waves lifting and dropping the boat and shoving it in all directions.
Dad, a World War II Marine Corps combat veteran whose sea experience included riding out a typhoon on board a supply ship, said it reminded him of being in the Pacific. Henry recently recalled in an email: "I was very worried about getting seasick even though I felt fine. Dad told me not to think about it too much and slipped me a Rolaid. I also believe I asked him if he was ever seasick, and he said it had never bothered him."
About five miles out, Capt. Marler paralleled the shore, and the mate got to work. In fact over the next four hours he hardly paused, tending the gear, baiting the hooks, and handling the fish as we reeled them in over the stern. I had done more than my fair share of fishing—from muddy creek banks to placid lakes, murky bayous, Mobile Bay, and the Gulf Shores, Alabama, pier—but this was an entirely new undertaking. And strange to say, it didn't particularly interest me. Happy to let the mate do the hard work, I was more intrigued by the scenery and the seas.
To begin with, the shore was just visible, and in fact exactly matched how the colonial explorers had described it. In 1699 for example, Pierre Le Moyne d'Iberville wrote, "The mainland, which I see beyond this lake [Choctawhatchee Bay], looks very fine, quite level, covered with tall trees, the ground elevated enough to be visible from the deck six leagues out."
Five- to eight-foot seas wouldn't have been much noticed by Iberville and his compatriots, with their larger vessels and extensive time afloat, but Henry and I were mightily impressed and soon enough left the fishing to Dad, the newlyweds, and the mate in order to explore the Calypso II.
Henry recalls: "I climbed up to the top where the captain was nonchalantly at the wheel. I could hear the other mariners talking on the radio about the rough seas. He seemed completely unconcerned and was smoking a cigarette. I remember he was knocking the ashes into a Meister Brau can that had the top cut out of it to act as a makeshift ash tray."
While Henry was aloft, I decided to go below into the cabin, accessed by a couple of small steps. What in the harbor would have been a simple thing was anything but in those conditions. As I stepped down the boat dropped away from me into a trough, and I tumbled into a heap on the cabin floor. Picking myself up and grabbing something for support, I reeled and lurched with the craft's wild motion. It was like a carnival ride out of control, and I quickly scrambled back on deck, but as I lifted my foot to plant it the boat violently rose, slamming my foot just before I put my weight on it and sending a painful shiver all the way to my lower back. Done with my little foray, I staggered unceremoniously into the others at the stern.
Throughout our trip, we watched other boats pitching and yawing in the waves.
I vividly recall a small motorboat that had an older couple on board. Despite the relentless tossing, they looked unconcerned, but had the seas been any higher, it is difficult to believe that anyone would have been out there. Through it all, our mate kept busy at the fishing lines, at one point scrambling aloft and grabbing a rod to reel in something. Henry and I stared wide-eyed as he leaned against an aluminum rail visibly bending under the strain. Happily, it held, and he wasn't yanked overboard by whatever leviathan was on the other end of the line.
By the end of the trip, we had about a dozen large king mackerel to show for our adventure. Back in the harbor, the mate swiftly filleted the catch and parceled it out. Dad remarked on his good cheer and phenomenal work ethic. Affixed to the stern was a white sign with red letters: "If you had a good time $ay $omething to the mate." Neither Dad nor the newlyweds needed the encouragement to tip the man generously. He had certainly earned it that day.
Back at the condo Mom cooked up the fish, and we talked about the trip. But as I quickly learned, getting my land legs again would take a little time. No sooner did my head hit the pillow that night than I felt like I was on board Calypso II again, lifting and falling and tossing. My mind's eye saw an agitated green sea, nothing but waves in constant motion.
Maybe I never really got my land legs back, because ever since I have been haunted by the Gulf, its climate and moods, pleasures and terrors. I have read and wondered about its history and secrets; trembled at the legend of Hurakan, the Mayan storm deity believed to whip the Gulf into a vengeful fury; studied ancient Indian pottery alongside a coastal river; sailed on board a large schooner down Mobile Bay; and clambered over the skeletal timbers of an old shipwreck to the accompaniment of the seagull's cry.
I have been absorbed by timeworn charts and thrilled to a newly discovered account of colonial New Orleans. For much of my adult life, I have lived within an hour's drive of Alabama's beaches, and my wife and I frequently scoot down there during the off-season for quiet seafood dinners backgrounded by fiery sunsets, or to ride the Fort Morgan Ferry across the mouth of Mobile Bay, staring past Sand Island Lighthouse into a profound and mysterious immensity.
I find myself falling into a trance on such occasions, beguiled by the colorful figures and famous ships that have coursed what the writer Lafcadio Hearn called, during his New Orleans sojourn, that "grand blaze of blue open water"—Ponce de León on board Santa de María de la Consolación, Francis Drake on the Judith, Laurens de Graaf on the François, Tyrone Power on the Shakespeare, Alexander Agassiz on board the Blake, Raphael Semmes and the fearsome Alabama, and Charles Dwight Sigsbee at the helm of the doomed Maine.
I admire the ingenuity of Gulf Coast residents who have developed new vessels and technologies over the centuries, including high-sided, sail-driven barges suitable to both open seas and shallow bays; Biloxi's graceful "white winged queens"; New Orleans's boxy Higgins boats, the plywood amphibious landing craft that helped carry U.S. troops to victory in World War II; and shipping containers, a world-changing concept perfected at Mobile by a former truck driver frustrated with antiquated loading practices.
And then there are the exotic cities and ports—La Habana, way station for conquistadores and treasure-filled galleons, a stunning collection of Spanish colonial architecture awaiting reintroduction to the free world; New Orleans, the Big Easy, famous for its beautiful French Quarter, Mardi Gras, and relaxed morals; and Mexico's oldest city, Veracruz, founded by Hernán Cortés and reverently known as Heróica Veracruz, an oft-besieged wonderland of fortresses, churches, a palace, and the impressive Faro Venustiano Carranza, an early 20th-century lighthouse overlooking the harbor.
Throughout history, the residents of these cities and their neighbors along the littoral have struggled with challenges both natural and manmade—devastating hurricanes, frightening epidemics, catastrophic oil spills, and conflicts ranging from dockside brawls and labor riots to pirate raids, foreign invasion, civil war, and revolution. These are the things that have fed my thoughts and dreams for more than half a century.
Excerpted with permission from The Gulf of Mexico: A Maritime History by John S. Sledge, published by the University of South Carolina Press, Columbia, South Carolina, © 2019 University of South Carolina, uscpress.com/The-Gulf-of-Mexico