Sinfonia Gulf Coast Youth Orchestra Performs Free Holiday Concert
Sinfonia Youth Orchestra presents Festive Favorites, Sunday, Dec. 11 at 5 p.m.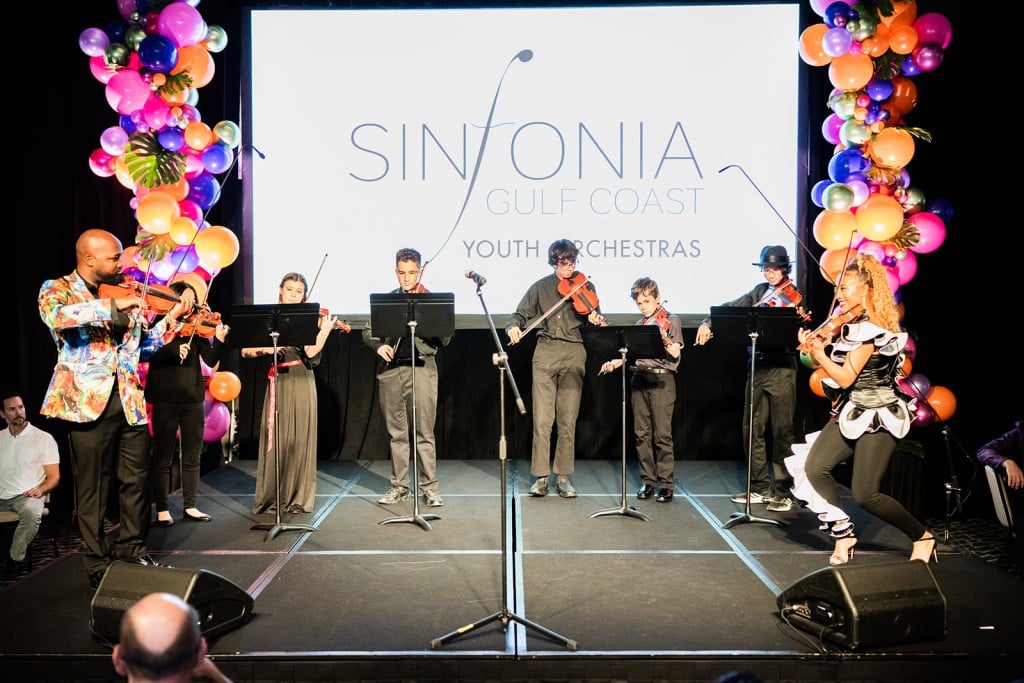 Don't miss this opportunity to gather with family and friends to celebrate the joy of music this holiday season.
On Sunday, Dec. 11 at 5 p.m. Sinfonia Gulf Coast presents the Sinfonia Youth Orchestras in concert at Destin High School.
Holiday Magic is a fun and festive annual tradition that showcases the talent of our area's finest young musicians performing holiday favorites.
This year's concert will feature both Sinfonia Youth Orchestra and Sinfonietta Strings. Selections on the program include international folk songs such as Good King Wenceslas and Dreidel; favorite Christmas carols such as Let It Snow!, Here Comes Santa Claus and a special medley from A Charlie Brown Christmas, plus the traditional Ukrainian Bell Carol, and more.
"This is a festive way to get into the spirit of the holidays," says Sinfonia Youth Orchestra director Margaret Gordon. "This is a great opportunity to hear the only symphonic youth orchestra in Okaloosa County. This will be a fun performance that showcases the talents of local student musicians who have joined us to grow their skills and give back to the community."
This concert is free and open to the public.
"Education is the centerpiece of Sinfonia. It was founded in 2005 not only for its entertainment value, but for the fact that Northwest Florida needed an organization that could be the proponent for arts education in schools, specifically music education," said Sinfonia Gulf Coast Music & Artistic Director Demetrius Fuller. The Sinfonia Youth Orchestras are wonderful ways for local youth to grow their musical talents, but it would not be a full experience without an audience, so we hope everyone will come out to and support our youth orchestras."
For information on Sinfonia Gulf Coast's Sinfonia Youth Orchestra email Margaret Gordon at mgordon@sinfoniagulfcoast.org or call (850) 460-8800.
---
Sinfonia Gulf Coast was founded in 2005 on Florida's Northwest Gulf Coast with the mission of redefining the symphony experience. Under the guidance of founder and Music Director Demetrius Fuller and a dedicated board of directors, the nonprofit orchestra is in its 17th season of innovative musical programming, designed to entertain, educate and inspire the community. Since its founding, Sinfonia Gulf Coast has presented more than 650 concerts and events that have reached over 450,000 patrons, has collaborated with numerous nonprofits and businesses throughout the community and has reached more than 180,000 children through its Sinfonia Guest Artists in the Schools program/music education outreach initiatives. For more information on Sinfonia Gulf Coast, visit SinfoniaGulfCoast.org, call (850) 460-8800 or e-mail info@sinfoniagulfcoast.org.
---