Siding By Siding Comparison
Siding manufacturers have arrived at products that are both durable and easily kept up.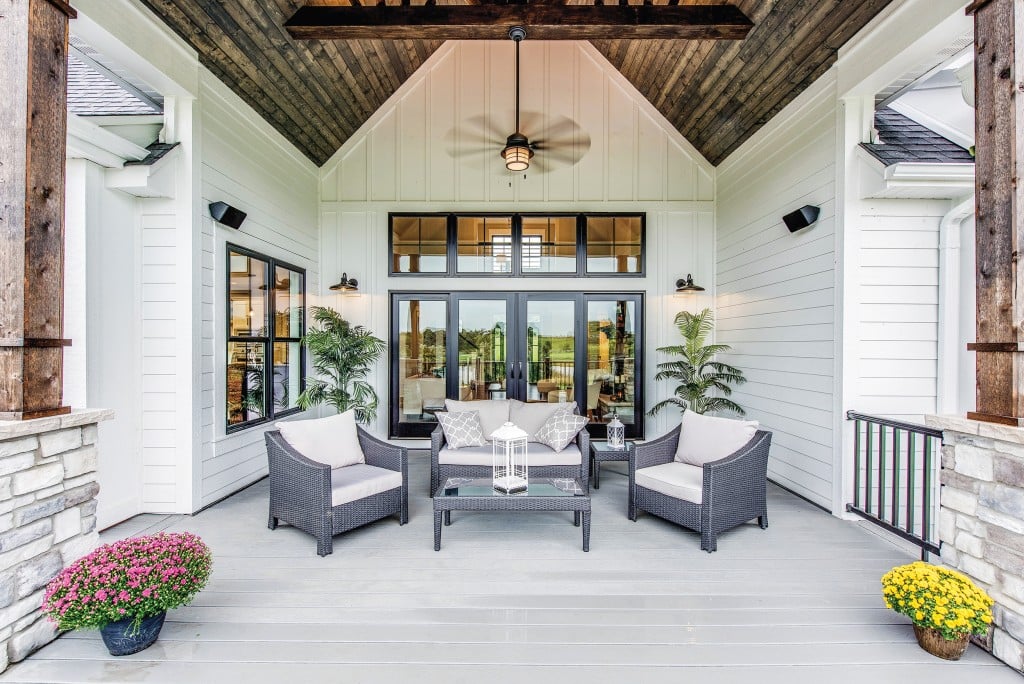 Siding is a key element in the overall appearance of a house, and contemporary options are attractive.
Doug Speck, the owner of Re-Side Exterior Renovations in Pensacola, and Dave Williams, general manager of Mid-South Lumber Co. of Northwest Florida in Panama City, offer alternatives to traditional materials such as wood, metal, brick and stone.
"There are three basic kinds of siding," Speck said. "You've got your vinyl siding, fiber cement siding and a product new to the market, PVC composite."
"Vinyl siding and the PVC composite are both low maintenance," Speck said, adding that James Hardie fiber cement siding will require occasional painting.
Household budgets often dictate decisions about siding, and "plain old vinyl siding is the most budget-friendly product," Speck said.
Unlike vinyl, fiber cement siding is usually created to mimic another material, typically natural wood. It's rare to find it taking a form of its own.
A composite, oriented strand board (OSB), is made from sawdust with a bonding agent for extra strength. It resembles natural wood, making it a popular option, but OSB may be susceptible to water damage.
Fiber cement board is made of cement, sand and cellulose fiber. While durable and aesthetically pleasing, it is harder to install than composite siding made of other materials.
"The PVC composite is a little tricky to put up, but you've got a prefinished product that you don't have to paint, and most of them have a 30- or 40-year warranty," Speck said.
Regarding vinyl siding, Speck said, "I would likely pressure-wash once or twice a year, depending on whether you live on a high-traffic street and what kind of activity you have going on. Really, all you need to do with the vinyl is just spray on some house wash they have at Home Depot or Lowe's, and then hit it with a garden hose. The same thing with composite."
Williams, meanwhile, is a proponent of James Hardie Color Plus.
"At some point in time you're going to have to repaint Hardie, so vinyl would be the least-maintenance siding there is," Williams said, "but the problem with vinyl siding is it's not wind-rated, and it's not really good to put up anywhere near the coast."
So, what's the alternative?
"Hardie, if it's installed right, has a warranty up to 150 miles an hour," Williams said. "Color Plus is mildew resistant, so Mother Nature takes care of it. Any time it rains, it washes the house for you. The warranty on it is 15 years unconditional; 15 years later, it should look just like the day you put it on."
When it comes to repainting?
Sherwin Williams has a 25-year paint," Williams said, "so if you put something like that on, you're going to get 40 years out of the house."
Hurricane Michael in 2018 had a major impact on the local siding market.
"Now, everybody is more prone to ask what will hold up in a storm," Williams said. "Before the hurricane, no one even considered that. We had sold vinyl siding forever, and our vinyl siding business took a big hit."
People have discovered that if a storm blows your siding into the street, it's no longer maintenance-free.