Seaside to Add Transportation Solutions
Valet Parking and Shuttle to help improve Seaside experience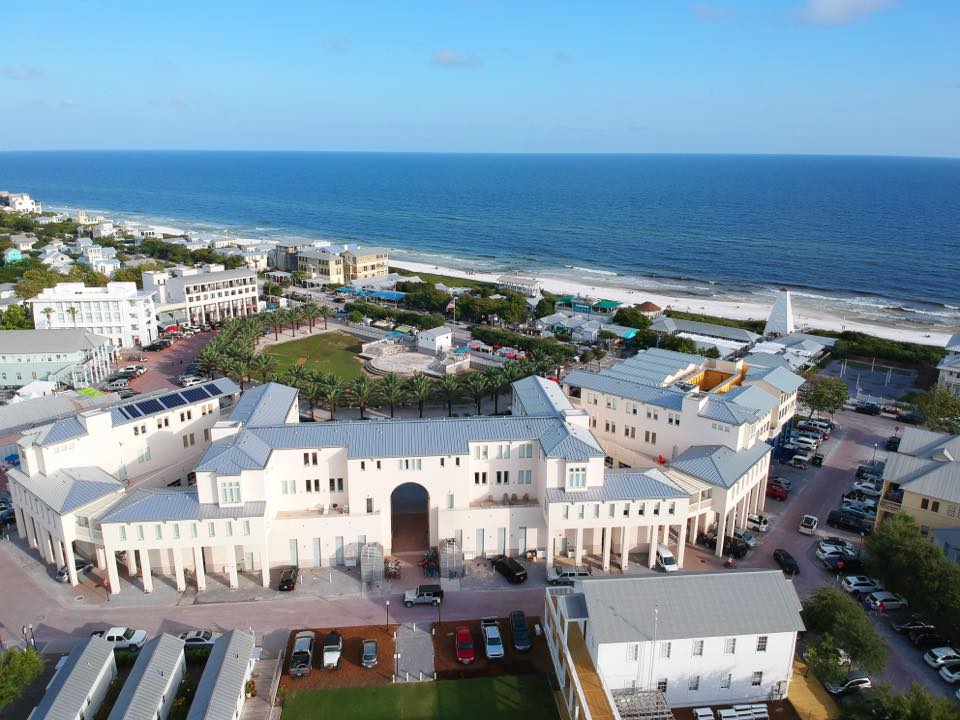 Droves of visitors will soon be heading to the famed holiday town of Seaside, located on South Walton County's Hwy. 30-A, on Northwest Florida's Gulf Coast. Consisting of more than 475 cottages, many of them vacation rentals, the community offers nearly 20 restaurants, bars or eateries, and more than 40 shops, galleries and services. The Seaside Community Development Corp. (SCDC) has been preparing to ease traffic congestion by implementing a transportation plan with the goal to improve the Seaside experience.
Beginning March 11, 2019, visitors and employees alike can park their vehicles at a public parking lot and ride a free shuttle delivering passengers directly to Seaside. The locals call the parking area Grayton Central. You will easily spot the public parking area directly across the road from Hurricane Oyster Bar on 283 South.
Catching the shuttle will allow you to take in the stunning views of Western Lake, a rare coastal dune lake directly on your path to Seaside.
Shuttles will run from 5 a.m. to midnight, every day through September 3, 2019. The shuttles drop off and pick up about every 15 minutes.
In addition to the free shuttle service, SCDC has contracted with a local company to offer a paid valet service. Visitors can choose to have their vehicle valeted, or ride a free shuttle when making a trip to Seaside.
"We want visitors to have options. We carefully researched how to best mitigate traffic congestion and feel these services will be a welcome change," says Jeremy Barnes, director of security for SCDC.
Change indeed, as the one-way traffic in Central Square will also reverse on March 11, 2019.
"It just makes sense," says Barnes. "The additional parking in Seaside has always been on Smolian Circle. Our current one-way traffic in Central Square will reverse to help direct vehicles to either valet, or find additional parking on Smolian Circle."
For more information, please contact Kerri Parker at kparker@seasidefl.com or 850-231-6106.