Scene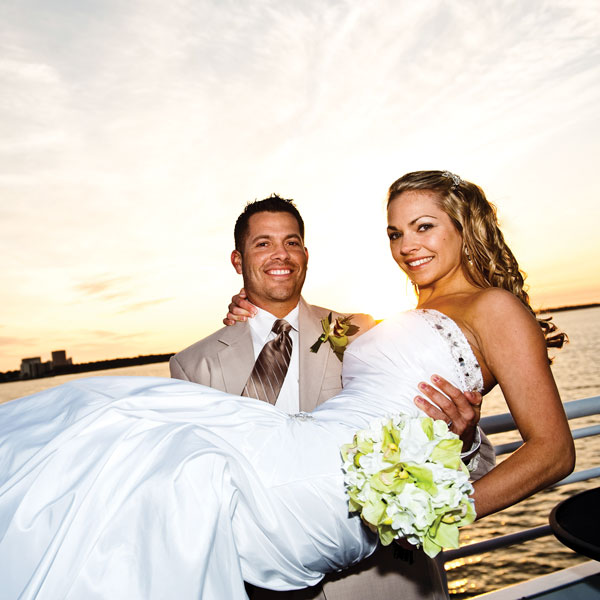 NEW NEWS …
▪ The Emerald Coast Children's Advocacy Center, a local organization that helps child abuse and neglect victims throughout Okaloosa and Walton Counties, has opened a second location in DeFuniak Springs to better serve victims and their families in Walton County.
▪ The University of West Florida has launched Teachers Teaching Teachers, or 3T — the first of its kind in Florida. The unique program partners the Santa Rosa County School District with the UWF School of Education in designing and implementing pre-service teacher training programs.
▪ Through a unique internship experience, Joshua Brown, a junior at the University of West Florida had the opportunity to be a part of an HIV research team at the University of Maryland Baltimore County (UMBC). Brown has been working with Mike Summers, Ph.D., professor at UMBC, and has proposed four compounds that may potentially inhibit HIV.
▪ The University of West Florida and Pensacola State College have announced a $1 million gift from Quint and Rishy Studer to fund scholarships for graduating high school seniors in Pensacola.
▪ Pelican Point Golf Course, an 18-hole championship golf course located on Tyndall Air Force base, is now open to the public. Golfers can obtain an access pass and forms for a background check at pelicanpointgolf.com/pass.
▪ The Rosemary Beach Unleashed Mural project and community festival raised $10,000 to benefit Alaqua Unleashed and the Rosemary Beach Foundation. The six-foot panel mural was created by nine visual artists (Allison Wickey, Eileen West, Lauren Carvalho, Paul DeDenus, Jane Dunworth, Emily Fossum, Henry Nooe, Kristina Perry and Amanda Rhodes) from photographs of 92 pets submitted by their owners. The murals can be seen at Alaqua Unleashed at (formally known as the Bark Park) located on J.D. Miller Road in Santa Rosa Beach.
▪ The Walmart Foundation has awarded the Boys and Girls Club of the Emerald Coast a $128,000 Florida State Giving Program grant to provide services to children in Santa Rosa County. The funds will be used to equip the first Boys and Girls Club in Santa Rosa County, a 15,000 square-foot gymnasium and classroom complex located at East Milton Park.
▪ Patrick Berry, the new general manager of Florida's Gulfarium, has unveiled several new changes. The area's oldest attraction will now be called Gulfarium Marine Adventure Park. In addition to a new brand image, the park has renovated the facility and added several new interactive animal experiences. Even the turtle rescue program has a new name: Gulfarium Sea Turtle C.A.R.E. Program, which stands for conserve, act, rehabilitate and educate.
CONGRATULATIONS AND KUDOS …
▪ Solaris, SunQuest Cruises' luxury yacht, received WeddingWire's Bride's Choice Award for 2012. The award was determined by the quality, quantity and consistency of reviews from 1.2 million WeddingWire newlyweds.
▪ The opening of Old Oaks Vineyard in Bonifay brings the total of Florida wineries to eight. Cheers!
▪ The Greater Fort Walton Beach Chamber of Commerce recognized Brian and Jenna Leigh Burger, owners of Tijuana Flats in Fort Walton Beach, as the 2011 Small Business of the Year.
▪ The following officers were inducted into the 2012 Okaloosa County Commission on the Status of Women (OCCSW): Tammy McDaniel, 2012 chair; Shirley Pigott, chair elect; Mary Blackwell, secretary; Shirley Daniel, treasurer; Jeanne Rief, historian. OCCSW was formed in 1995 to recognize and honor women who have made significant contributions to the improvement for women and for the citizens of Okaloosa County.
▪ Dine By Design Catering, owned by Chef Kim Pitchford of Grayton Beach, was recently featured in the 2012 edition of the nationally acclaimed Southern Living Weddings magazine.
NEW FACES …
▪ Shaye Smith joins Silver Sands Factory Stores as marketing coordinator. Smith will be responsible for supporting and assisting in the coordination of all aspects of marketing for the designer outlet center.
▪ Source27 partner and owner Angela Vaughn was recently appointed to the board of directors for Habitat for Humanity Walton County.
▪ Dr. David L. Goetsch of Niceville has joined Human Resource Solutions Inc. as a partner. Dr. Goetsch retired as vice president for community relations and workforce development for Northwest Florida State College after 36 years of service.
▪ The University of West Florida has appointed of Michelle Henderson to director of communications and external relations and Melissa "Missy" Grace to director of alumni relations.
▪ David Hess joins Cottage Rental Agency (CRA) in Seaside as general manager. Before joining CRA, Hess operated the Ramada Plaza Marco Polo Beach Resort in Miami Beach.
▪ The Hilton Sandestin Beach Golf Resort & Spa has hired Whitney Lee as its director of marketing. In this position, Lee will oversee the resort's advertising, public relations and social media marketing.