Say Hello to Gulfarium Marine Adventure Park's Latest Addition
Meet Zeke!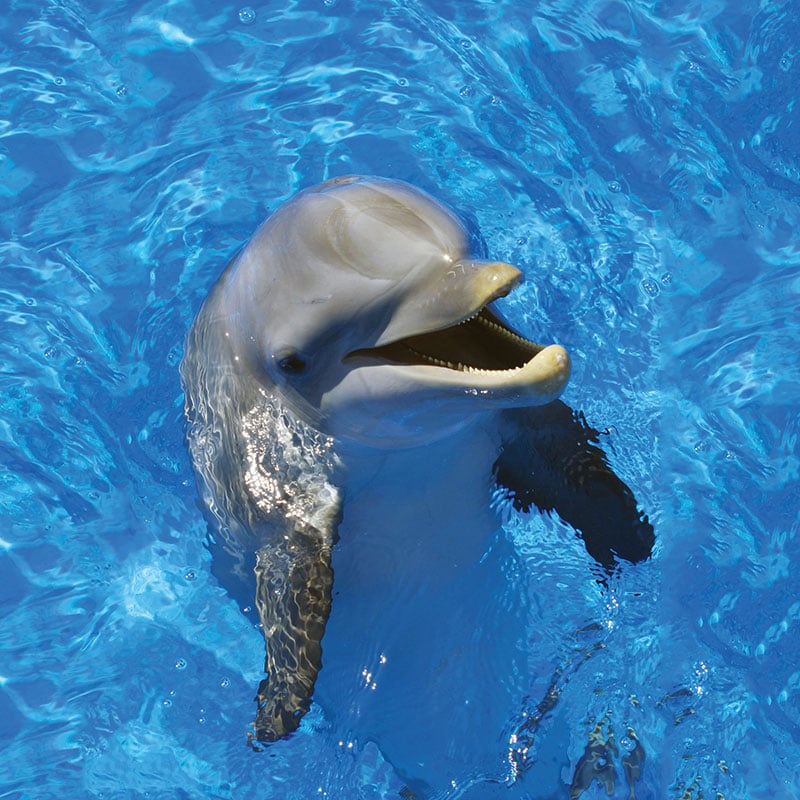 Zeke is a 2-year-old juvenile bottlenose dolphin born to Zac and Indie at Gulf World Marine Park in Panama City Beach. Thanks to a successful cooperative breeding agreement between the two parks, he has moved to the Gulfarium, where he is getting along swimmingly, according to Chad Stouffer, director of marine mammals at the park.
Facilities accredited by the Alliance of Marine Mammal Parks and Aquariums, such as the Gulfarium, engage in cooperative breeding agreements with other accredited facilities in order to proactively manage the population of dolphins under human care and ensure diversity within the gene pool.
"Zeke's arrival is just another sign of the blossoming dolphin family at the Gulfarium," says park general manager Patrick Berry.
Visitors can view Zeke, along with 6-month-old Kaya, 4-year-old Chopper, and females Lily and Delilah, in the main dolphin habitat upon entering the park. For a full schedule of interactive shows, visit gulfarium.com.