Savoring Every Moment
Carol Carlan reflects on a marriage she would do all over again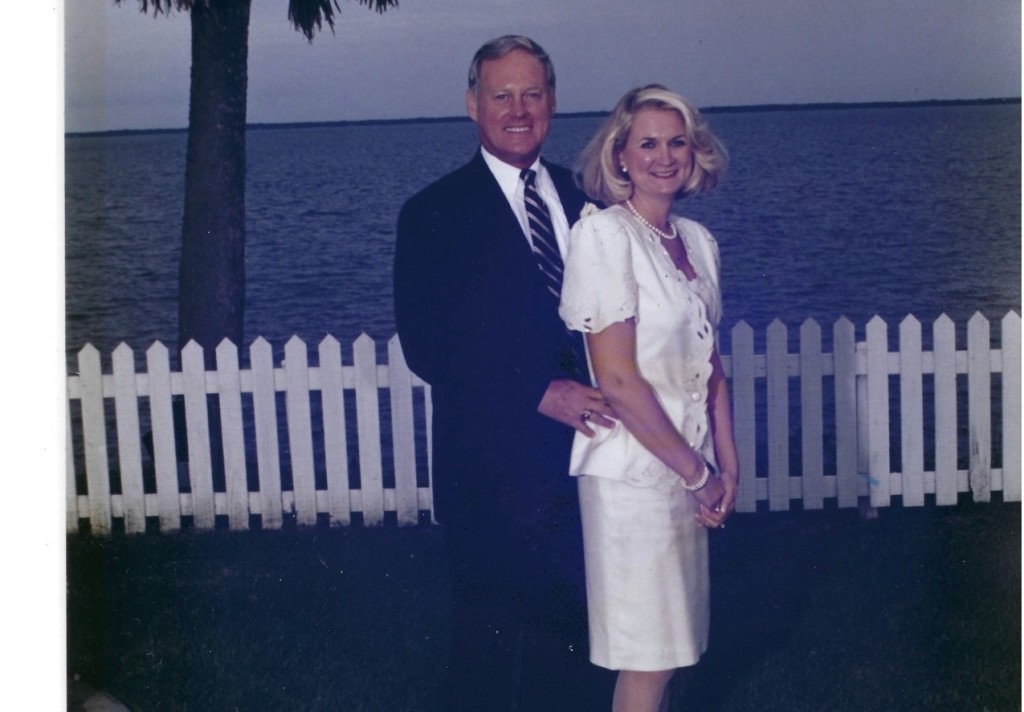 Editor's Note: Carol Carlan, the president of the Ascension Sacred Heart Foundation in Pensacola, shared with us a letter she wrote to her husband, Charles, on the couple's 28th wedding anniversary. We have posted it here with her permission. It is a moving tribute to a remarkable marriage, written by a woman who has excelled professionally, and as a mother, wife and community servant. In most ways, Carol has lost contact with Charles, owing to his advanced dementia. But, still, they exchange their enduring love for each other.      
Twenty-eight years ago today, on March 28, 1992, I married the love of my life!
I remember that day as if it were yesterday. Surrounded by family and a small group of friends, we exchanged vows delivered by Dr. Henry Roberts in the Chapel at First United Methodist Church. It was a beautiful, cool, bright blue day full of sunshine.
I remember being nervous, but mostly excited — it was the happiest day of my life!
We decided to keep the ceremony simple and focus on our promises to each other. Charles, the handsome, gentle, smart and kind man, was beaming with energy when he walked me to the altar, where I said, "I do."
Fast forward to today, 28 years of marriage later. We have had our ups and downs, twists and turns. We have learned a lot. We have laughed, cried and loved each other through it all. Our love for each other grew with every day and each experience, and I can truly say I would do it all over again. I know without a doubt, we love each other more today than we did the day we said, "I do."
When I think back on the promises we made to each other — I will love you for richer or poor and in sickness and health. I will honor, respect and cherish you! — I find that we took them seriously and I am happy to say we have honored all of them!
I love you, Charles.
You have been my prince in shining armor! We traveled the world, we shared successful careers, and we provided for the family we both cherish. We have been fortunate to give back to our community and we have been blessed beyond our wildest dreams!
Today, because of your dementia, you don't remember our wedding day — or the fact that we are married — but I know you love me. How do I know? Because of your actions and because you told me every day for many years, "I love you!" Now, even with the dementia, when I say I love you, you respond with "I love you too!"
To all who would like to celebrate our love on this special day and would like to honor those whom they love, I say, "Think about the promises you made to your own amazing companion. Don't take them lightly, and tell them, 'l love you.'"
Today, I promised to tell Charles that I love him 28 times and more because we don't know when our last chance to say, "I love you," to each other may be. Life passes quickly and we need to savor the present moment with those we love.
Love to all. In a time like this, we all need to be loved!
I love you, Charles!
#28ILOVEYou! #anniversary #truelove #companions #celebrate #sharelove