Rockett Man is a Blast
Magician's success not just an illusion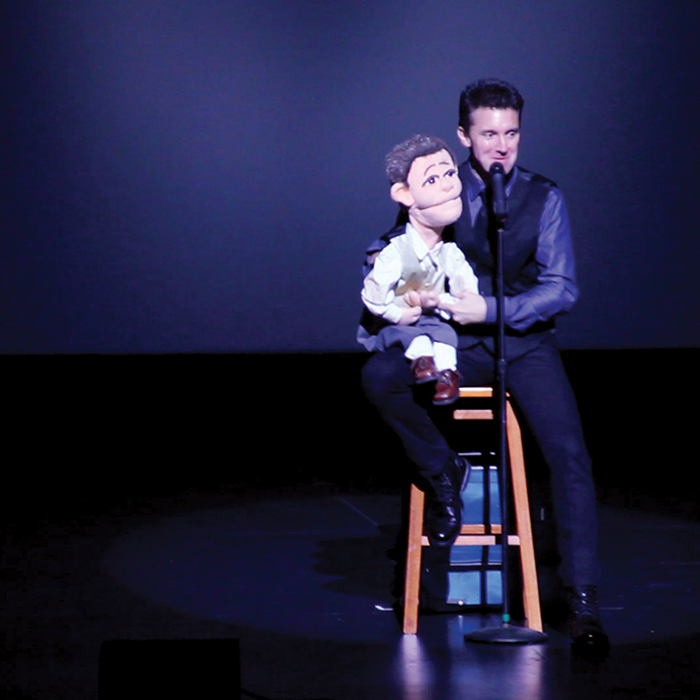 Yes, his name really is Bart Rockett, and he's something more than a magician.
That becomes evident quickly at the 203-seat theater that bears his name in Destin's HarborWalk Village. Rockett is in his second year there, renewing a bond with the Emerald Coast that was first forged  years ago.
"I'm an entertainer," he said after a 90-minute show during the Christmas holidays that was an intense blend of magic, illusions, ventriloquism and comedy. "People come here expecting to see a magic show, and what they hopefully see is an entertainer who works the audience. And I make them laugh and I connect with them."
Rockett was born "30-some years ago" on the Arkansas-Louisiana border and came to Florida's Emerald Coast as a child.
When he returned here professionally in 2015, he brought along a résumé that included TV and movies, along with headlining in his own Branson, Missouri, theater and appearing on seven well-known cruise lines.
"The reason I do what I do — it's truly a passion of mine," he explained with a trademark smile. "I enjoy watching grandparents sit with their kids and grandchildren. And all of them laughing and enjoying a show. We've tried to produce a show that is sophisticated enough for the adults, yet friendly enough for the children."
Audience involvement is constant.
Courtesy of Destin Magic
"If you saw my show tonight and tomorrow night and the next night, every show's going to be a little bit different," Rockett said. "What I do when I get somebody on stage depends on what they say to me and what I say back. It's always about connecting and ad-libbing and making the show personal for that specific audience."
Rockett's references to the folks that raised him help him cement the bond.
"All the stories I share in the show are true stories," he said with emphasis. "I try to let the audience get to know me and my family during the show."
All of which makes people come back to see him again, just like Nikkii Turlich, her 10-year-old daughter, Kaylee, and her 6-year-old son, Kaleb, from Slidell, Louisiana.
"The first time we saw him, he disappeared and came back from the Gulfarium with a dolphin," Nikkii Turlich said. "That's all they talked about for a solid month."
And this time?
"Even better than last time," Turlich said.
---
Want more Information?
You can find out more about Bart Rockett and his upcoming shows at HarborWalk Village by checking out his Facebook page or by visiting bartrockett.com, destinmagic.com or emeraldgrande.com/destins-magic-theatre.