Restaurant Spotlight: The Havana Beach Rooftop
A distinctly coastal, casual dining experience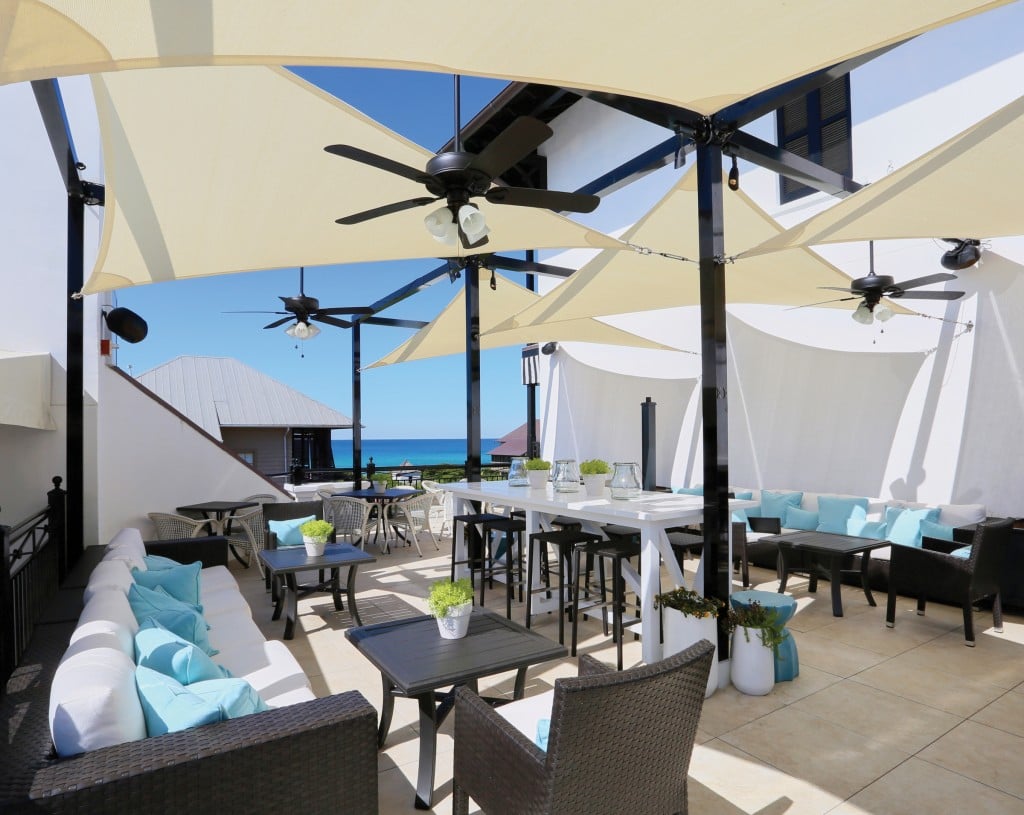 In 1984, the late great Chicago newspaper writer Mike Royko devoted a column to discussing punishment employed by the state prison system in Arizona to discourage violations of Big House rules by inmates. Third-time offenders were fed meatloaf — morning, noon and night — for a minimum of seven days.
At the time of the column's publication, Arizona's 7,000 inmates included only two who were on the meatloaf diet, leading Royko to conclude that the threat of such a penalty was working. We are omnivores, not monovores.
Along the Emerald Coast, diners are free to explore a diverse, practically unlimited array of dining options offered by establishments that place a premium on freshness and authenticity, often employing ingredients that are locally sourced and reflect our special part of Florida. Because no one lives among us who does not tire of her or his own cooking, dining out becomes an almost necessary activity, one that comes as a reward, a departure from the stir fry, again — a kitchen pass, as it were.
Freed from the chore of cooking, we consume prepared fare that is light and not light. We eat well and too well. We look forward to meals so greatly enjoyed that we believe we could eat, say, seared and chargrilled scamp with scallions and mixed steamed vegetables every day for a month and not tire of it. We try new things, too, in environments dark and formal one Friday night and salty and breezy the next.
And, as often as things go well, we never fail to utter aloud four delicious words: Yum, that was good. — Steve Bornhoft
---
The Havana Beach Rooftop is an al-fresco dining oasis. A distinctly coastal, casual dining experience awaits atop the Havana Beach Rooftop, the Pearl Hotel's al-fresco restaurant. Guests can enjoy Havana Beach Bar & Grill's award-winning joyful celebration of living, eating and drinking well in a laid-back, bistro-style outdoor setting that serves stunning views of the Gulf and of the charming coastal town below. Enjoy tasty tapas with family, take in a Gulf Coast sunset as you toast with friends, gather by one of the firepits, or lounge in a private cabana as you sip on a cocktail and experience your own dining oasis.
The Rooftop's delicious menu includes an array of shared plates and hand-held items, as well as lighter fare. Served tapas-style, the menu is intentionally meant to pair perfectly with conversation and is characterized by the flavors of the Gulf, incorporating ingredients sourced locally from local and regional purveyors. Must-try favorites include the coconut-crusted Gulf shrimp, fish tacos (made from the freshest daily catch) and the Havana Beach classic burger — which guests continue to tout as the area's best. Additionally, a well-curated drink menu provides access to handcrafted cocktails typically reserved for luxurious bar settings in a casual and friendly atmosphere. Popular Rooftop libations include a White Pear Sangria, El Diablo and the restaurant's signature Frosé (ideal for sipping under the sun). Happy hour specials are available from 3 to 6 p.m.*
"The Rooftop provides a great opportunity to sample the very best of the Gulf Coast — from our views and our flavors to the service that has made The Pearl and Havana Beach Bar & Grill a beloved and welcoming spot for our guests," says executive chef Todd Rogers. "Not only is the food delicious, but you just can't beat this view for a sunset!"
Whether for a quick happy hour drink, a casual meal shared among family and friends, or an unforgettable gathering under Florida's sun (and stars), no spot elevates the Gulf Coast dining experience more than the Rooftop — with warmth, hospitality and flavors that are sure to leave you as speechless as the view.
*The Rooftop is a smoking-free venue and is open daily, weather permitting, from noon to 8 p.m. Hours may vary seasonally.
The Havana Beach Rooftop
Located In The Pearl Hotel | 63 Main St., Rosemary Beach | (850) 588-2882 | ThePearlRB.com