Restaurant Spotlight: Seagar's Prime Steaks & Seafood
The area's only AAA Four-Diamond steakhouse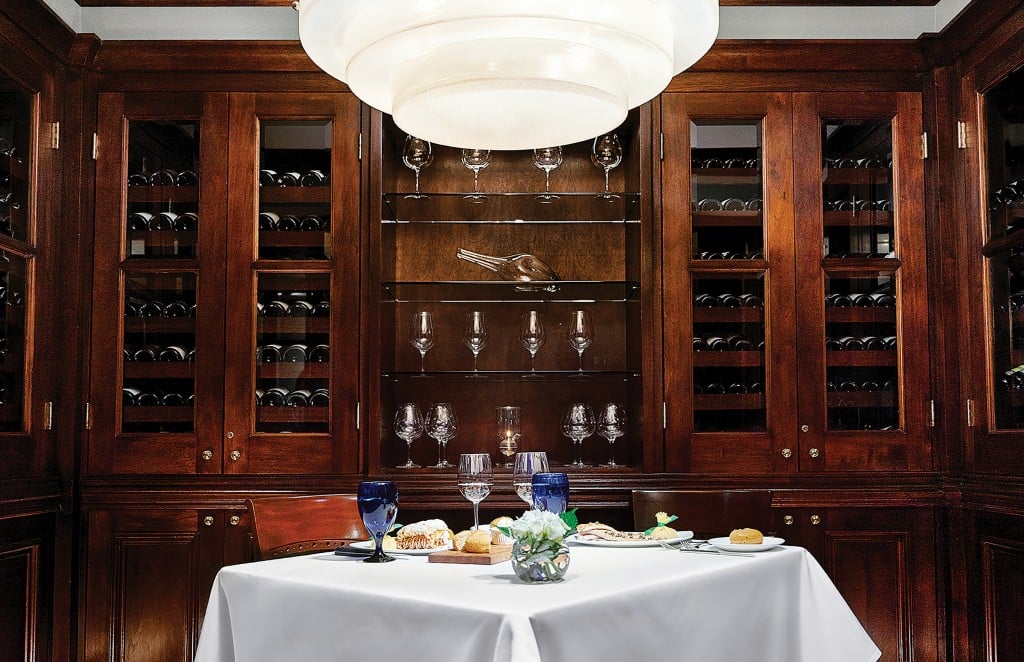 In 1984, the late great Chicago newspaper writer Mike Royko devoted a column to discussing punishment employed by the state prison system in Arizona to discourage violations of Big House rules by inmates. Third-time offenders were fed meatloaf — morning, noon and night — for a minimum of seven days.
At the time of the column's publication, Arizona's 7,000 inmates included only two who were on the meatloaf diet, leading Royko to conclude that the threat of such a penalty was working. We are omnivores, not monovores.
Along the Emerald Coast, diners are free to explore a diverse, practically unlimited array of dining options offered by establishments that place a premium on freshness and authenticity, often employing ingredients that are locally sourced and reflect our special part of Florida. Because no one lives among us who does not tire of her or his own cooking, dining out becomes an almost necessary activity, one that comes as a reward, a departure from the stir fry, again — a kitchen pass, as it were.
Freed from the chore of cooking, we consume prepared fare that is light and not light. We eat well and too well. We look forward to meals so greatly enjoyed that we believe we could eat, say, seared and chargrilled scamp with scallions and mixed steamed vegetables every day for a month and not tire of it. We try new things, too, in environments dark and formal one Friday night and salty and breezy the next.
And, as often as things go well, we never fail to utter aloud four delicious words: Yum, that was good. — Steve Bornhoft
---
For a private event, family dinner or a romantic evening for two, visit Seagar's Prime Steaks & Seafood — the area's only AAA Four-Diamond steakhouse.
Located within Hilton Sandestin Beach Golf Resort & Spa, this renowned New York-style steakhouse brings traditional elegance back to the fine-dining experience. Indulge in a delicious meal, and surround yourself with the luxurious wood furnishings, a cozy fireplace and live piano entertainment.
The restaurant is open to hotel guests, visitors and locals alike. Diners enjoy captain service, private dining areas, sommelier service and tableside preparation of items — including the restaurant's famous Caesar Salad for Two.
Seagar's was voted "Best Fine Dining Restaurant" and "Best Romantic Restaurant" by Emerald Coast Magazine readers, and we couldn't agree more. Other accolades include the Distinguished Restaurants of America Award of Excellence and Open Table Diner's Choice Award.
Visit Seagar's, and experience a taste of the good life. The menu features classic steak dishes and an array of delicious local entrees, such as Pan Seared Diver Scallops and Crab Cakes. End the night with their delicious Bananas Foster for Two that is prepared tableside!
But Seagar's is more than just what's on your plate. Fill your glass with a selection from the restaurant's award-winning wine list. Full of the finest Burgundies, Bordeaux and more, the list has repeatedly garnered Wine Spectator's "Best of Award of Excellence," cementing the restaurant's place as one of the finest on Florida's Gulf Coast. The professionally curated wine list perfectly complements your meal — from the Anderson Valley Champagne to the Domaine Matrot Pinot Noir. You and your guests will be able to sample wines from around the world without ever leaving your table.
Seagar's offers an elegant, one-of-a-kind fine dining opportunity. Be sure to treat yourself to their fine dining experience this season.
Seagar's Prime Steaks & Seafood
4000 S. Sandestin Blvd, Miramar beach  |  (850) 622-1500  |  Seagars.com