Red, White and Blues Week in Pensacola
Where to watch the Blue Angels and other events this week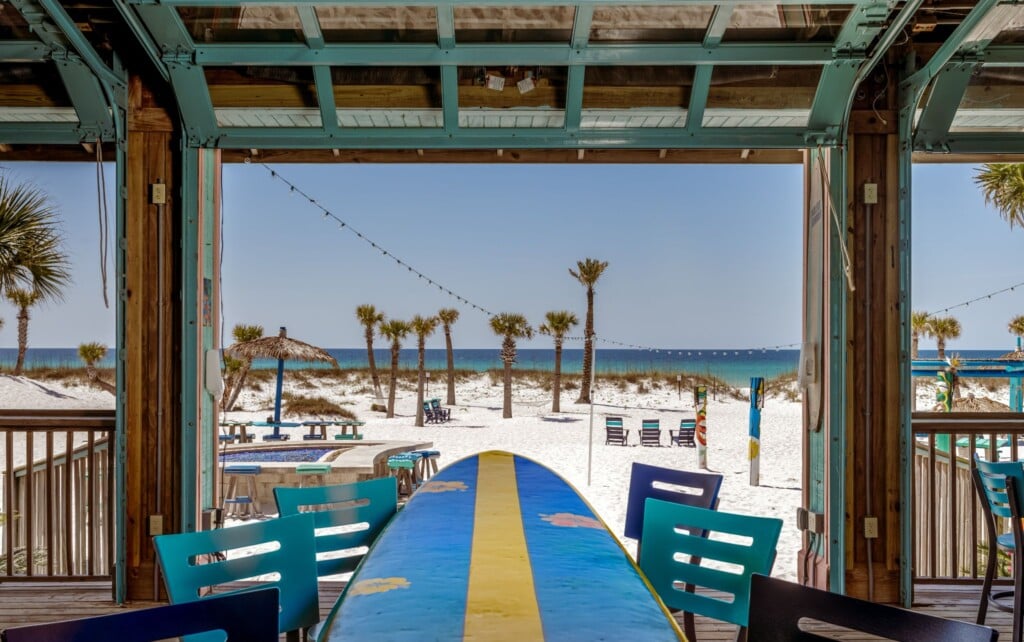 Red, White and Blues Week in Pensacola Beach brings together locals and visitors from all over who look forward to the annual Pensacola Beach Air Show highlighting the area's hometown heroes, the Blue Angels.
The best seats on the beach are at The new Pensacola Beach Resort, where guests are invited to kick off the festivities in the days leading up to the big event with photo ops, local vendor pop-ups, family-friendly activities, and live music from Thursday, July 6 to Saturday, July 8.
Perched on the pristine shores of Florida's Gulf Coast, the newly opened private resort is the perfect escape for those seeking exclusive access to private beach and bay front on Pensacola Beach and Little Sabine Bay.
The resort features 161 guest rooms with unobstructed water views, an elevated pool deck and Tiki Bar, a fitness center and an onsite restaurant – all accessible exclusively to hotel guests. Locals are welcome to mingle at the resort's beach bar, The Salty Rose, for lively programming throughout the weekend.
Schedule of Events
Thursday, July 6
» Normal craft schedule for activities
» Annual Vendor Fair at The Salty Rose
» Live music at The Salty Rose from 6–10 p.m.
Friday, July 7
» Normal craft schedule for activities
» 360 Photo Booth at the pool
» Face painting and ballon art in the lobby from 10 a.m.–2 p.m.
» Steel drums in the lobby from 6–9 p.m.
» Live music at The Salty Rose from 1–5 p.m. and 6–10 p.m.
Saturday, July 8
» Normal craft schedule for activities
» 360 Photo Booth at the pool
» Mermaid Encounter at the pool from 11 a.m.–1 p.m.
» Face painting and ballon art in the lobby from 10 a.m.–2 p.m.
» Blue Angels Lemonade Tasting after the Pensacola Beach Air Show
» Live music by the pool from 2–6 p.m.
» Live music at The Salty Rose from 11 a.m–4 p.m. and 6–10 p.m.
» Fire dancing at The Salty Rose at sunset