PRESTO! at The Magic Parlor Brings Magic and Marvel to Destin
Magic show featuring internationally known acts to Destin Commons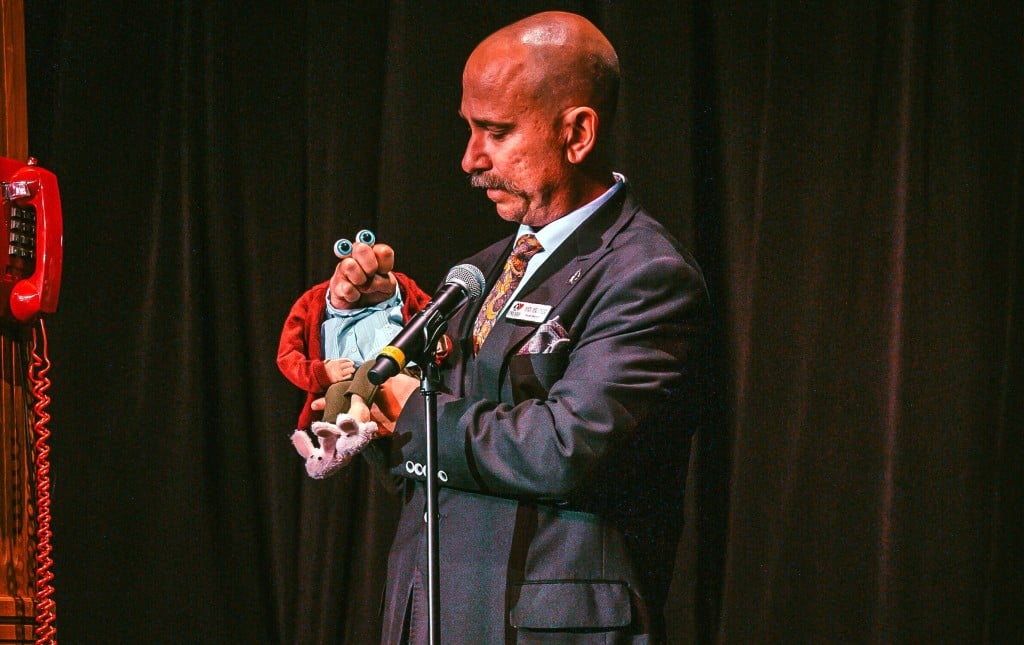 This summer, you can be transported to a long-ago Europe, complete with a magic castle, where six world-class magicians await. PRESTO! at The Magic Parlor, is a pop-up magic show taking place at Destin Commons through Aug. 28, 2022. It's a show you'll have to see to believe!
PRESTO! is produced by a Las Vegas entertainment production company, The Show Company, led by producer Terrence Williams, who has produced America's Got Talent Las Vegas LIVE, The Illusionists and more.
Williams conceptualized the show along with creative team members Nick Caruso and Mike Reynolds and the show's director, Brett Loudermilk, as a means of reviving the vintage, European style traveling magic shows that once took place in dance halls.
Upon entering the antique theatre imported from Belgium, complete with velvet domed parlor, mahogany detailing, mirrors and stained glass, you immediately feel transported back in time before the show has begun.
Each show will feature five internationally acclaimed acts of magicians, mentalists and illusionists.
"We have gathered some of the most respected magicians in the world — the magicians' favorite magicians making them the best of the best," Williams said. "Most people have never seen an actual magic show, let alone one with such astounding talent."
The show's host is David Williamson, who has been featured on ABC's Champions of Magic, CBS' Magician's Favorite Magicians, NBC's World's Greatest Magic III, CW's Masters of Illusion and as a guest-performer on America's Got Talent.
Chris Cox, a mind reader, stars in Chris Cox's Mind-Boggling Magic (CBBC) and the award-winning Killer Magic (BBC Three) in the United Kingdom. He has performed for millions at the biggest magic shows in the world including The Illusionists, Impossible, and Wonderville.
Award winning magician Yu Hojin has won prizes in international magic competitions in the United States, Taiwan, Italy, Hong Kong and the United Kingdom. After winning the most prestigious prize at FISM (the world championships of magic), he rose to international stardom as one of the first magicians to perform at the historic Sydney Opera House, as well as the first Asian magician to perform on Broadway.
The Great Kaplan specializes in vaudeville. He's made headliner appearances at the world-renowned Magic Castle in Hollywood, California, and his original work has been featured on the prestigious French television show Le Plus Grand Cabaret du Monde.
Pablo Canovas is an internationally known magician who has established himself as a prodigy. His notable performances include the Solidarity Festival in Spain, Roots in the Garden at the Royal Botanical Garden of Cordoba and the Magialdia International Festival of Magic. Pablo has been recognized for his extraordinary skills, winning the title of "Heir of Illusion" at the L'Heritier de l'Illusion magic festival in Paris in 2021.
Williams' hope is that PRESTO! will provide a thrilling experience whether for a date night or family outing. As well, he suggests seeing the show more than once as no two shows are the same.
"We are restoring the magic to magic," Williams said. "As a society who lives on screens, it's easy for us doubt the validity of something and the wonder of magic is often lost. But, when you're in the room with it, when it's happening right in front of you, it's hard to deny. This show will make even the cynic experience child-like wonder again."
To learn more and purchase tickets visit: prestodestin.com