Prepare Your Backyard For An Oasis
There's been an explosion in cool pools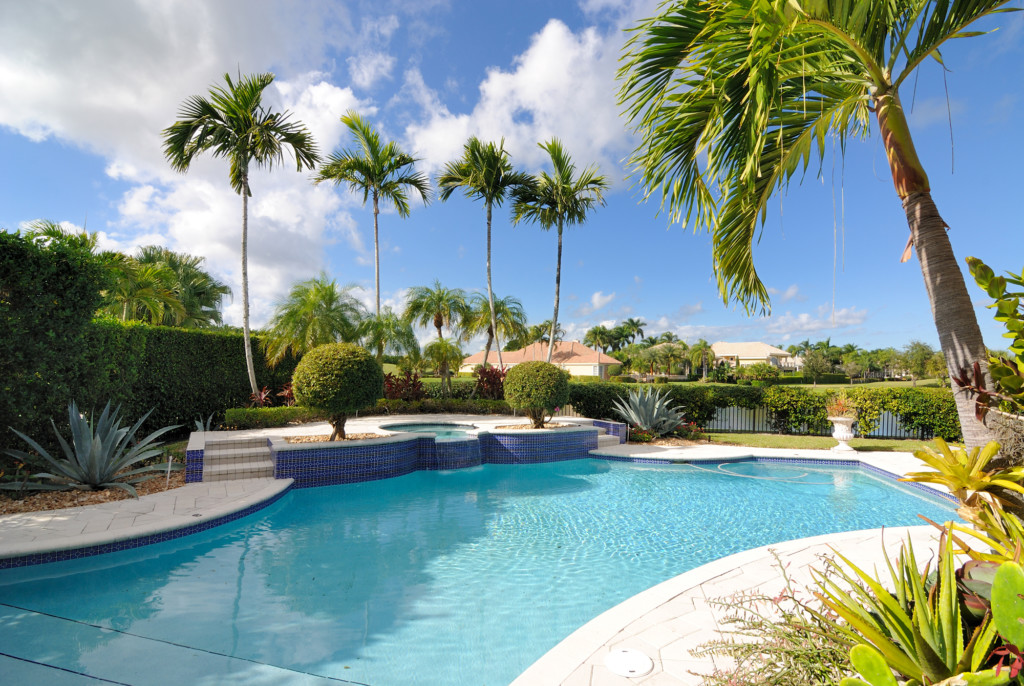 Consider the difference between an ordinary and extraordinary pool. That's worth contemplating when refurbishing your existing pool or installing a new one. Spring marks the kick-off season for either of those possibilities.
Getting an Existing Pool Ready
If you find algae blooms and mosquitoes frequent your pool more than you do, then it may be time for a facelift.
Sprucing-up ideas include replacing tile, replastering, changing the pool furniture and adding new decking.
Kelly Dangle, co-owner of Tamtech Pool & Spa in Miramar Beach, says that, depending on how well you maintain your pool, its plaster could endure anywhere from 3-20 years. "By year 10, most plaster will begin to stain, and that's typically when our customers opt to remodel."
Plan, Design and Build Your Dream Pool
Freshwater or saltwater? As rental properties tend to boast a heavier bathing load, excess splashing will drain the pool of its salt content and hinder its ability to produce chlorine. Freshwater and chlorine tabs are a must. But for those looking to sustain a personal backyard pool, going salty is a favorable option, as chlorine will naturally result from electrolysis.
"Both options have their advantages and disadvantages, but salt is relatively cheap to purchase," says Dangle. "A salt pool tends to always have a high pH, where a tab pool, if you're not monitoring it, will turn green. I suggest you do your research and figure out which best fits your lifestyle."
Where should you put the pool? Walk around your yard to get a feel for the space and the view. How will it look from inside the house? Will you need an outside shower or easy access to a bathroom? In other words, a pool is not just a pool; it is an extension of the house and yard.
Call a pool company for a free walk-around, design and estimate. They will examine the space and slope of your yard and should be able to advise whether a retaining wall will be necessary and if any trees must be removed.
Licensed engineers will suggest designs that complement the house and existing landscaping and include the pool shape, the patio and decking. A classic beach house is complemented by a low-maintenance cedar or redwood patio, while an urban abode lends itself to pavement, stamped concrete or cobblestone.
After you settle on a design, you'll need to start the permit process. Be sure that you understand laws on safety features including screens, fences and alarms.
For an in-ground gunite pool, the steps involve doing the excavation, putting in a steel-bar cage, spraying in the concrete, installing the tile, putting in the filter and hydraulics and installing the deck and fence. Plus, there's landscaping and other finishing touches — adding the water, for example.
Starting from scratch is an arduous process, so one should plan accordingly. "Under normal circumstances, you're looking at a roughly 65- to 80-day lead time and a 75-day build," says Dangle.
Some homeowners want a tanning ledge in the pool with bubblers. Of course, dermatologists recommend a shady corner or screening.
The pool interior may have a wide range of colors from traditional white to a Caribbean blue and sport a black bottom. Custom features include fountains and a hot tub on the side.
Be sure to have steps and a railing leading into the pool for ease of entry and exit. Those metallic vertical ladders are difficult for small children and older adults to use.
Costs and Affordability
For Dangle, purchasing a pool is like pricing out a new vehicle. "If you want the works, that could cost you anywhere from $55,000-$75,000. Some people choose deluxe add-ons, such as iAquaLink automation systems that allow you to control your pool from your smartphone."
It's not unheard of, he says, for customers to dish out $20,000 in extra amenities.
Dangle advises rental properties to always invest in a heating system for commercial reasons, but for private residents, it's only necessary if you plan to incorporate a hot tub. Bear in mind that not every home is equipped with a natural gas delivery system, and year-round heating will add to your energy bill.
Accessories
Remember those diving boards and fiberglass slides? After diving and falling accidents, they've gone out of style for safety and insurance reasons. With that said, let your insurance agent know if you install a pool. 
Homeowners now are adding fun features such as underwater LED lights, sprays, waterfalls and infinity edges where the water appears to be going over the side.
For customers of Tamtech Pool & Spa, trends in intricate glass-tile mosaics prevail over conventional, 6 x 6 tiles. There has also been a surge in Laminar jets and wall spitters enhanced by vibrant LED color technology.
Whatever you do, harness the power and beauty of water and nature. Take the plunge.