Patio Perfection
Expand your living area by taking it outside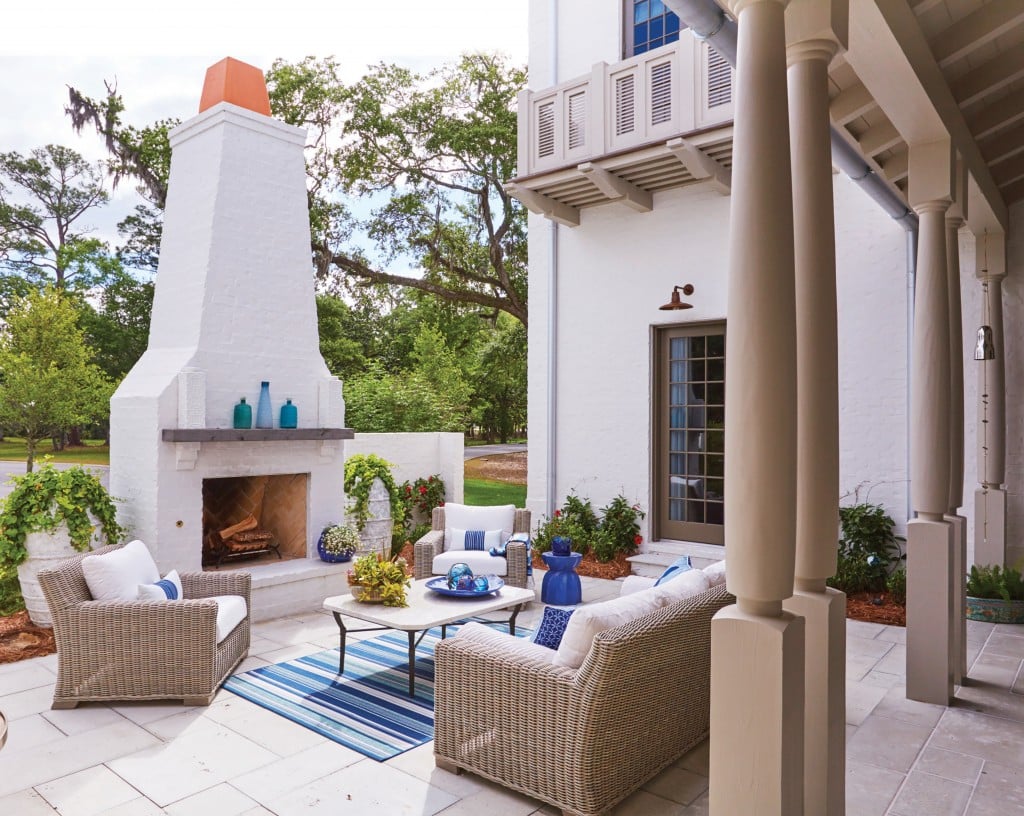 Many Floridians view their patio as an outdoor bonus room, and frequent it as often as they do their living room or kitchen.
In fact, patios often mirror interior rooms. With the addition of sofas, sectionals, chairs, rugs or even an outdoor fireplace, patios can resemble living rooms. No longer just the haven of the solitary grill, outdoor kitchens are rising in popularity and now can include stoves, refrigerators, ice machines, dining tables and more.
Design elements and new technologies are making patios seamless extensions of the home.
"Houses are being designed with outdoor living in mind, with nano doors and a floor plan that blends inside and outside entertaining areas," said Brooke Williams, an interior designer with Lovelace Interiors.
Lovelace began as an interiors store but quickly introduced outdoor products to meet the demand for stylish outdoor living spaces.
"Outdoor furniture itself has come a long way with its style," Williams said. "We're seeing more stylish outdoor furniture, with rope designs and more contemporary frames."
Gone are the days of plastic Adirondack chairs and scratchy wicker. Outdoor furnishings are sleek, stylish and sustainable. Many feature materials and fabrics that can handle Florida's salt air.
Aluminum, powder-coated aluminum, mesh, teak, polywicker, polywood and sunbrella materials are ideal. Wood requires some maintenance but is still an option. Rust-prone iron should be avoided, and all outdoor materials should of course be waterproof.
If you want to create an outdoor space, consider how you would use your patio.
"I always ask people to envision what they will do in the space — entertain, eat dinner or breakfast, curl up with a book, nap," said Susan Kiley, owner of Bay Breeze Patio. "The furniture you purchase should reflect what you see yourself doing, and it should suit your personality and body type."
By way of updates, Kiley suggests purchasing an outdoor rug to add color and texture, changing cushion fabrics or adding a firepit that will encourage outdoor gatherings.
Seating options such as deep seating, sectionals, swivel chairs, gliders, rockers, hammocks and couches surrounded by pillows, poufs and ottomans help make for an indoor feel. For the outdoor chef, options range from grills to pizza ovens and firepits.
"More and more, the consumer wants to mirror the inside when they design the outside," Kiley said. "Here on the Emerald Coast, patios are often used just as much as indoor rooms."