Paddle at the Porch Returns to Destin on Aug. 17
All skill levels are welcome to the only SUP race that challenges paddlers in the Gulf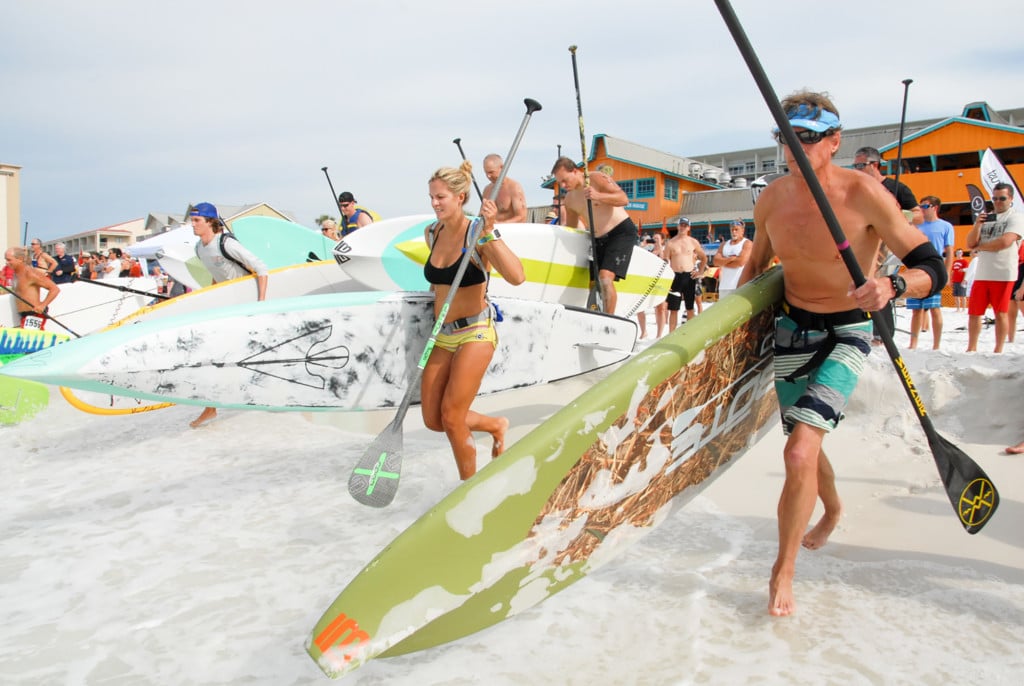 All aboard! The eighth annual Paddle at the Porch stand-up paddleboard race is set for Saturday, Aug. 17, behind The Back Porch Seafood & Oyster House in Destin.
A favorite with the locals since 1974, The Back Porch Seafood & Oyster House in Destin got started in a small A-frame building on the beach.
They instantly made a name for themselves by serving delicious Gulf seafood with the best Gulf views. A few years later, they claim to have invented the Amberjack sandwich, and as they say the rest is history.
All skill and age levels are welcome to enter with race which includes a Kids' Fun Paddle, 1-Mile Beginner Ride, 3-Mile Recreational Race and 6-Mile Elite Race.
"From the beautiful emerald green waters to the white sandy beaches, Paddle at the Porch showcases the best of Destin," says Elizabeth Spies with Destin Chamber of Commerce.
"It is the only race in the area that challenges paddlers in the Gulf waters."
The weekend fun begins on Friday, Aug. 16, with a Racer Welcome Party at BOTE, a national paddleboard brand headquartered on the Emerald Coast.
It continues on Saturday morning with the races, which have staggered start times, beginning at 9 a.m. Racers and spectators alike will enjoy the festive atmosphere with displays and booths set up along the beach. The event will conclude with awards.
Not a racer? Not a problem. "Spectators are encouraged to come out, enjoy the show, and be a part of one of Destin's largest summer beach parties," Spies says.
Register at paddleguru.com/races/8thAnnualPaddleatthePorchSponsoredbyDestinER.
Find all race details at PaddleAtThePorch.com or follow Facebook.com/PaddleAtThePorch.