On a Stage at a Theatre Near You
From musicals to a one-man show, this season is the best yet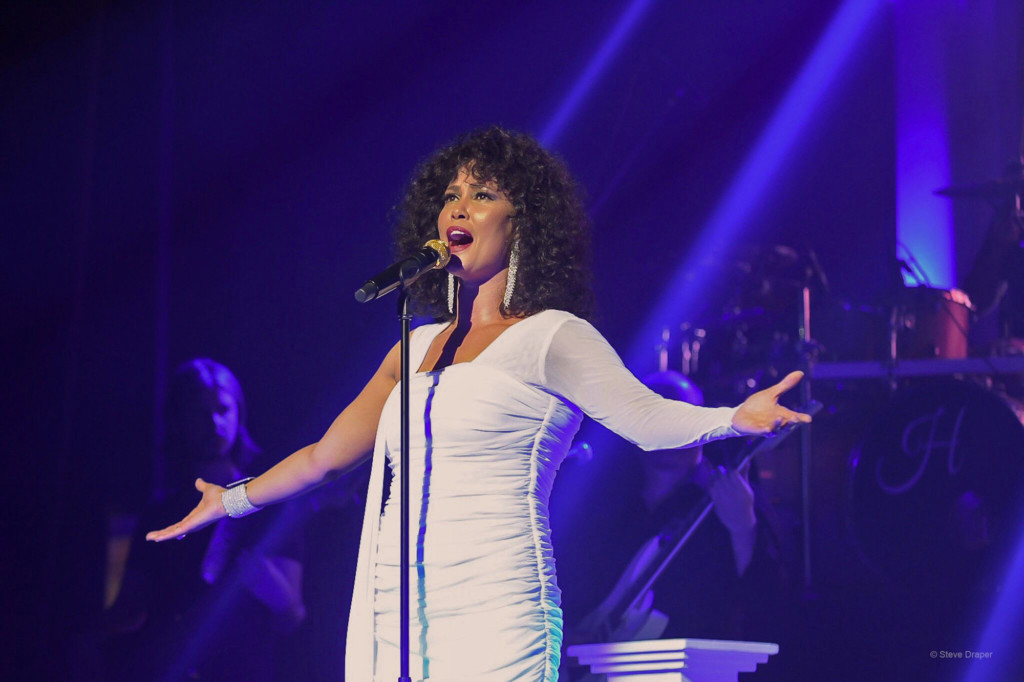 "You don't have to go to New York for quality theater … you can discover the treasure we have right here," says Miramar Beach actress and lifelong art advocate Shirley Simpson.
Emerald Coast Theatre Company (ECTC) opens its seventh season at 560 Grand Boulevard in Grand Boulevard Town Center with "The Fantasticks" (Sept. 26–28 and Oct. 3–5); "Miss Bennet: Christmas at Pemberley" (Dec. 12–14 and 12–19); "Buyer & Cellar" (Jan. 23–26); "Maytag Virgin" (Feb. 20–22 and 27–29); and "Treasure Island" (May 14–17).
"Treasure Island" will include actors performing with junior thespians, which is always an adventure.
We love that ECTC has included this Theatre for Young Audiences (TYA) performance in the professional main stage season lineup. What's more, this adaptation switches things up with a female protagonist.
Being big Jane Austen fans, we are especially excited for the holiday show.
We have no doubt Anna Fisher's 19th-century costumes will be proverbial gift wrap, and if she pays half as much attention trimming to the fir tree in vintage ornaments as she did with "It's a Wonderful Life" last year, well, wassail anyone? 
Our top picks also include two ECTC StoryTeller Series pieces.
Bruce Collier in his one-man show "Winston Churchill: Through the Storm" (Jan. 16) and "Resurrecting Van Gogh" (Jan. 30) a play starring Jason Hedden, who wrote the tender drama based on the life, work and writings of Andy Martin, a Tulane University medical student who conducted groundbreaking research on a rare form of cancer that eventually took his life.
"My excitement for this season cannot be contained," says ECTC producing artistic director Nathanael Fisher. "Every show has comedy, heart and a thought-provoking aspect to it. It is everything our ECTC fans have come to know and love us for."
One tradition we love to keep is thanks to the Seaside REP. Once again, this holiday season they will present "Every Christmas Story Ever Told … and Then Some" (Dec. 12–23).
The 10th annual staging promises a hilarious mash-up of all your favorite Christmas stories. With 19 performances to choose from, you can surely find one to make your season bright.
It's hard to beat the comfort of the beautiful 1,650-seat Mattie Kelly Arts Center on the shady campus of Northwest Florida State College in Niceville. The 2019 Broadway series kicks off during the season of love with "Bandstand: The Musical" (Feb. 9) and "Jersey Boys" (Feb. 21)
and then "Sponge Bob: The Musical" in the spring (May 8).
There are entertaining options for little theater lovers as well including "Dog Man" (Oct. 21); Mystery Science Theater 3000 "No Retreat, No Surrender" (Dec.2); "Wild World of Animals" (Jan. 24); and "Pete the Cat" (March 9).
We are especially excited to see the 50th anniversary celebration of the moon landing continue with an appearance by astronaut Winston Scott (Oct. 18) as part of the center's Speaker Series. And we will surely save the date for both the Pink Floyd Laser Experience (Jan. 4) and "Greatest Love" Whitney Houston Tribute (Jan. 15) featuring the Northwest Florida Symphony Orchestra.
Be sure to keep an eye on the marquis to see what StageCrafters will be presenting this season in Fort Walton Beach, not to mention The Story House, the new 60-seat "black box" theater that has popped up in Niceville. Nice, indeed.