Nicole Paloma Returns to the Emerald Coast
Clothing designer and seamstress trades peach trees for palm trees after a brief stay in Atlanta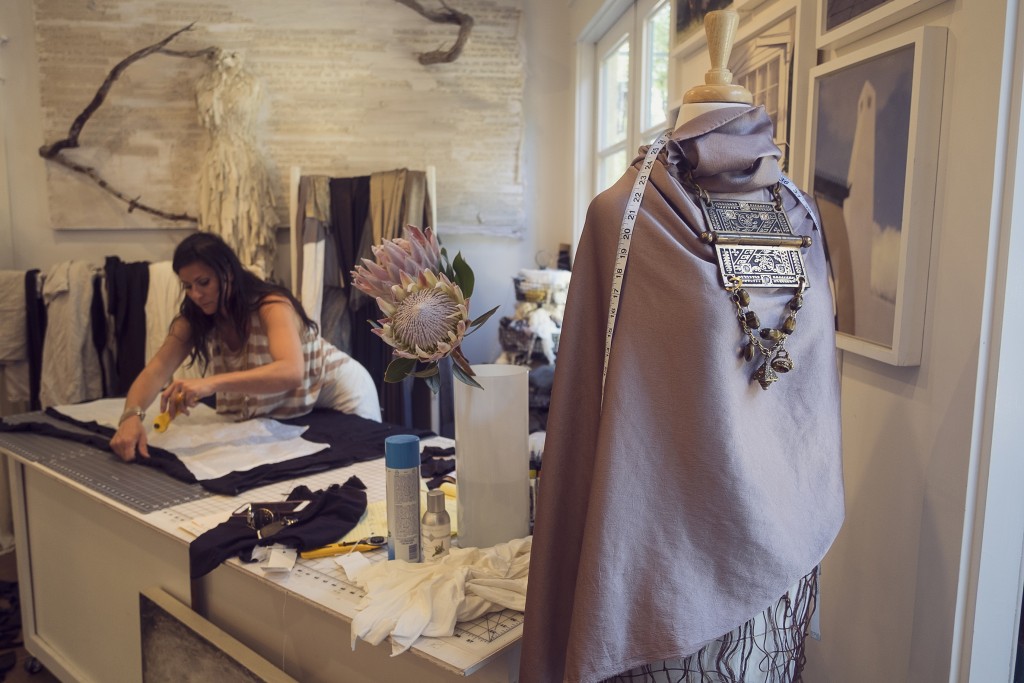 After a two-month sabbatical in Peachtree City, Georgia, designer Nicole Paloma has returned home.
The self-taught seamstress, who established her Nicole Paloma Inc. fashion label in 2007, has long supplied racks at Santa Rosa Beach boutiques with her unique and coastal-chic couture, bridal and streetwear collections. But her Seaside-based flagship store, opened in 2019, enjoyed only fleeting success as pandemic-related pressures and the sale of her building in 2020 pushed Paloma into new territory.
Paloma told an Atlanta publication that her Peachtree Avenue location was "a bit like Seaside. … (My fiancé) Brett and I had fallen in love with Highland Bakery and Positano Pizza and the Avenue felt like home."
The temporary Georgia boutique enjoyed tremendous community support but, by 2021, it was time to make a decision.
"At the turn of the new year I assessed what working out of town really felt like," Paloma announced in a press release. "As there are positives and negatives to everything, it was difficult to make the call. But, the driving was just too hard.  As I made the decision I would move the business back home to the beach, the universe would have it no other serendipitous way. We found a perfect spot right before the season started."
Now nestled in the HUB at WaterSound, Paloma's original, hand-sewn designs are a welcome addition to the assortment of local art, specialty salons and craft eateries found there.
As of this writing, Paloma said she was "officially moved in and open, adding new inventory and the finishing touches."
A grand opening celebration party was scheduled for Feb. 26 featuring a style show, giveaways and other surprises.
"We are tickled to pieces to be a part of the HUB," Paloma said.