Nationally and Locally Owned Retailers Coming to Grand Boulevard
National home design and furniture retailer Arhaus and locally owned Rose & Co. to open this summer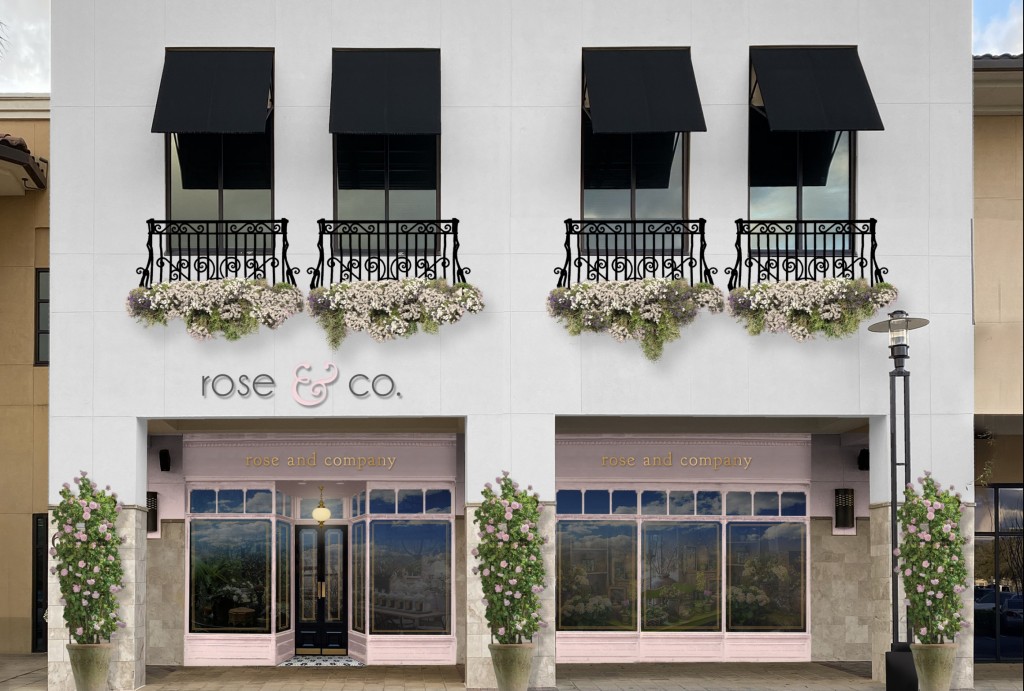 Making its Northwest Florida debut in Grand Boulevard at Sandestin is Arhaus Studio, the service-first concept store extension of national furniture and
home design retailer, Arhaus, opening late summer 2021 at the South Walton mixed-use Center.
Arhaus partners with artisans and makers around the world to offer globally inspired, heirloomquality furniture and décor for the entire home, both indoors and out, with Arhaus Studio continuing to represent this in a more intimate setting and smaller store footprint.
"We are thrilled to expand our Studio concept to coastal Florida and Grand Boulevard," said Kim Rauen, Arhaus Regional Manager. "Arhaus Studio will bring an unparalleled level of hands-on design service to residents and visitors of the region, and we are poised to be the Gulf Coast's destination for beautiful, handmade furniture and décor."
Arhaus Studio takes the experience up a notch by working with clients every step of the way to curate their home's design. Arhaus Studio's team of interior designers are ready to guide through shopping, exploring and customizing, making the process from browsing to installation feel enjoyable and easy. In addition, Arhaus Studio features a robust Design Center offering the latest 3D room-planning technology, equipped with hundreds of swatches and samples to help display items
within clients' personal spaces.
"Arhaus is an amazing furniture and home design store that will be popular in our rental home and condo-driven market. Their fresh approach to assisting their customers coupled with the way they help put together every aspect of the décor is unique to our market," said Stacey Brady, director of
marketing and communications for Grand Boulevard.
Joining Arhaus this summer is Rose & Co., the brainchild of longtime local entrepreneur, Cari DeGregorio. A European-influenced immersive floral experience, Rose & Co. will carry a unique selection of the highest quality fresh flowers from around the world. Using her long-standing relationships with the flower growers and vendors in New York, California, and Hawaii, among others. Only the most unique and freshest blooms will make an appearance in the shop.
"We can help anybody if they want to buy one lovely stem or one blooming branch and then we will wrap it beautifully for them. They will be unique and unlike anything else you can get around here," said owner DeGregorio, who called Rose & Co. her "dream store."
More than a flower shop, Rose & Co. will have buckets interspersed with other luxury merchandise throughout the store, so that her customers can select flowers as they peruse lovely scented candles, unique gift items, designer tableware and more. One area of the store is designated for DIY
teaching workshops for beautiful arrangements, girlfriends' night out and even bridesmaid's events such as making bridesmaids bouquets or centerpieces. Fun and refreshments included.
DeGregorio has opened numerous creative-based businesses throughout Walton and Okaloosa Counties over the past 26 years, often partnering with her husband David. Rose & Co. has been a concept DeGregorio has been thinking about and fine tuning for years.
"I have an affinity for roses and "Rose & Co." is a play on rose and the company it keeps," explained DeGregorio of the origins of the name of her new business.
Fun fact: When "The Truman Show" was filmed in Seaside, DeGregorio's flower and gift shop was used as the newspaper stand where Truman bought his newspapers and magazines each day. The Arhaus Studio and Rose & Co. will join several other recently opened both locally and
nationally owned retailers in Grand Boulevard. Locally owned Sunset Shoes & Lifestyles opened their new flagship store last November and Southern Tide opened their coastal lifestyle store in late 2020 as well.
Black Bear Bread Co. opened its second location at the Hyatt Place Sandestin at Grand Boulevard in 2020, bringing the total of casual and fine dining restaurants in Grand Boulevard to sixteen. Grayton Beach's beloved neighborhood bakery and all-day seasonal café offers convenience for
their customers living in Sandestin, Miramar Beach and Destin.
"The outdoor seating area provides al fresco dining comparable to the sidewalk cafes of New York and Paris, and customers can expect the same quality and experience they are accustomed to at the Grayton Beach café with a few new twists," according to Phil McDonald, Black Bear Bread Co.
executive chef and co-owner.