Monarch Madness Festival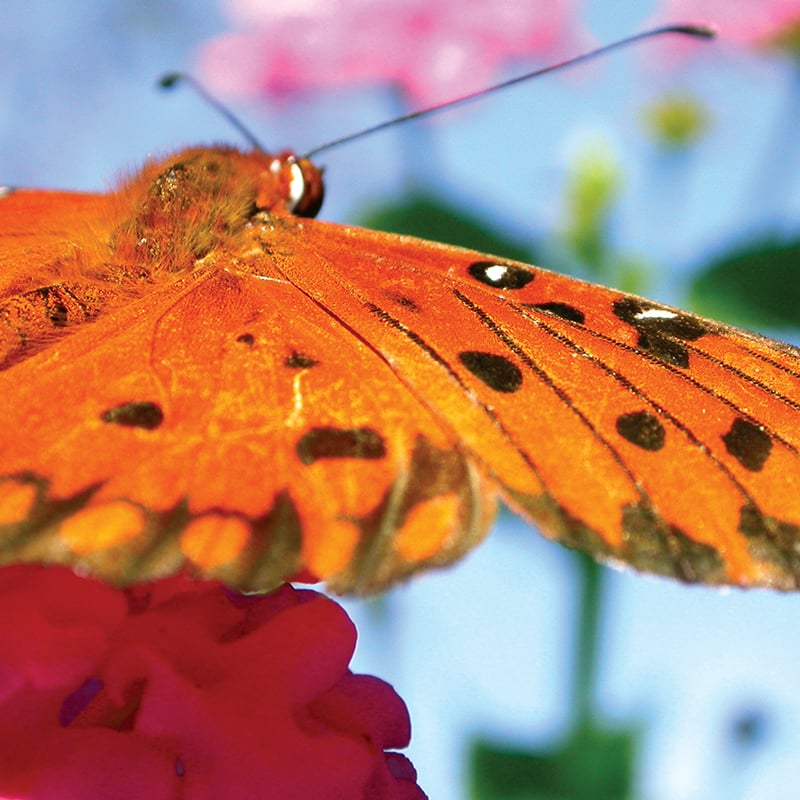 As Elton John's song says, "Butterflies are free to fly." Since 1997, the Panhandle Butterfly House — a non-profit organization founded in Navarre by Jack and Fonda Wetherell — is a conservation attraction that sees to just that. This interactive exhibit is housed in a pale cream butterfly bedazzled cottage on Highway 98 at the foot of the Navarre Bridge. It features educational displays, a butterfly garden for migrating butterflies and serves as a nursery for local butterfly species, such as Florida's state butterfly, the Zebra Longwing.
Each October, museum volunteers — who teach classes in butterfly gardening, habitat conservation and ecosystem management — host an annual Monarch Madness migration celebration event. This year's festival is Oct. 12–13 from 10 a.m. to 5 p.m. and will feature educational exhibits, butterfly-related crafts, a kid's photo contest and, of course, the highly-anticipated business of butterfly tagging and releasing inside the butterfly garden.
The event is open to the public and admission is free, but donations are appreciated. For more information about this special event or becoming a volunteer, visit panhandlebutterflyhouse.org or call (850) 623-3868.
Like the life cycle of a butterfly, this event will pass by all too quickly, so be sure to mark your calendars and be prepared to be completely delighted.