A Surefire Cure for Winter Doldrums
Emerald Coast Theatre Company shows will warm hearts, bring smiles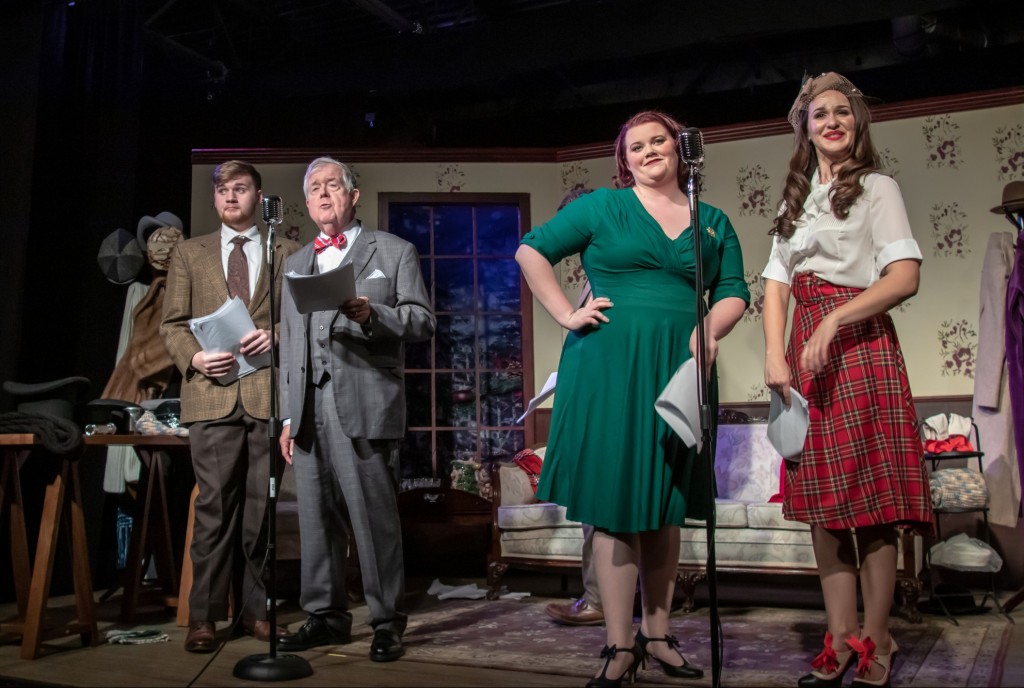 Miracle on 34th Street
December 9–19
Adapted from the 1947 Lux Radio Hour broadcast, this entertaining version of Lance Arthur Smith's beloved holiday play about the miracle of believing is staged with live Foley effects and a score of holiday carols. This heartwarming story is perfect for the whole family to enjoy.
"I'm thinking retro classic late 1940s/early 1950s," director Marci Duncan says. "It's one of my favorite periods for fashion. So picture beautiful clothes, imagine a warm cup of cocoa, a plate of fresh-baked Christmas cookies and the scent of pine in the air. That sets the mental stage with a nostalgic Christmas story that everybody should be in the mood for right now."
The Marvelous Wonderettes
January 21–23; February 10–13; March 3–6
This smash, off-Broadway hit takes audiences back to the 1958 Springfield High School prom, where we meet Betty Jean, Cindy Lou, Missy and Suzy: four girls with hopes and dreams as big as their crinoline skirts. As the girls serenade us with classic '50s hits including Lollipop, Dream Lover, Lipstick on Your Collar and more, we are charmed to learn that no matter what life throws their way, they will conquer it together.
"Who isn't ready to hop in a vintage convertible, peel out of today's problems and take an entertaining musical trip down memory lane?" asks ECTC producing artistic director Nathanael Fisher. "This show is perfect for couples and anyone who loves sock hop-style music."
Miss Abigail's Guide to Dating, Mating & Marriage
Jan. 28–Feb. 6
In this raucous romp, Miss Abigail is a sought-after relationship expert to the stars. She travels the world — aided by her strapping assistant Paco — sharing her vast "how to" knowledge gleaned from "every piece of relationship literature known to mankind."
"If you crossed the shows of Richard Simmons with Ellen DeGeneres, Dr. Ruth and Dr. Phil, you've got the Off-Broadway smash hit Miss Abigail," says ECTC producing artistic director Nathanael Fisher. "This show is all about relationships, and that includes our theater audience."
Emerald Coast Theatre Company
560 Grand Blvd., Suite 200, Miramar Beach  |  (850) 684-0323  |  EmeraldCoastTheatre.org