Medical Profile: Smart Smiles Orthodontics
Dr. Edwin Witcher, DMD, MS, Board Certified Orthodontist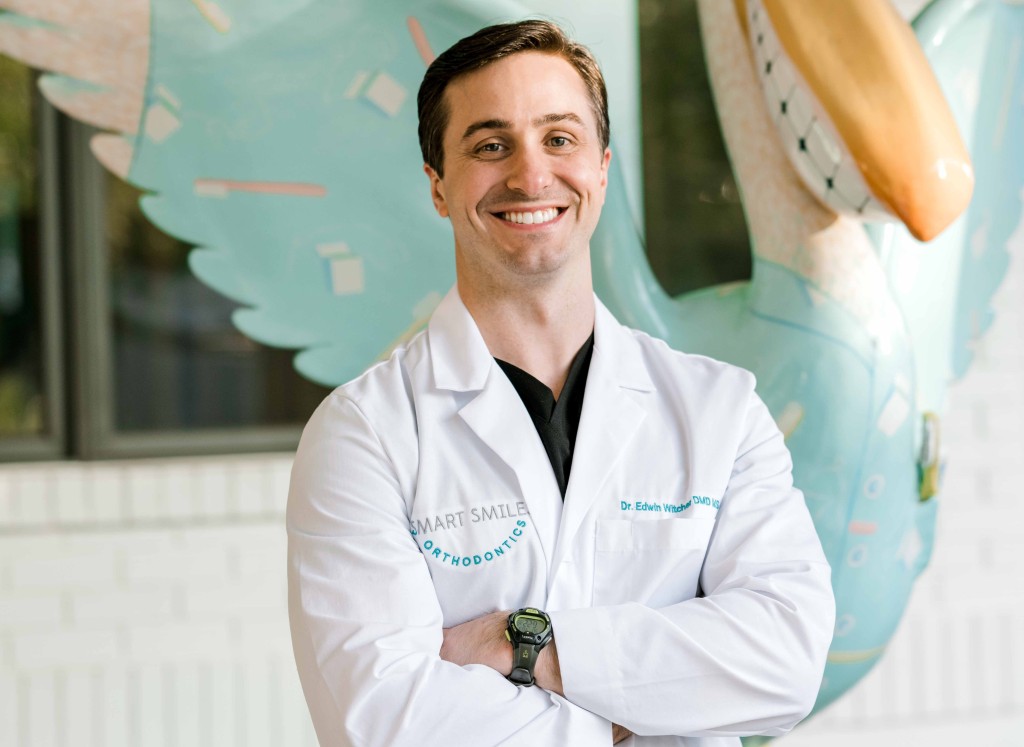 What services does your practice provide?
Smart Smiles Orthodontics provides orthodontic treatment for children and adults. This includes everything to make your smile straight, white and protected under the care of a well-trained orthodontist. We offer traditional braces, clear braces, gold braces, Invisalign®, Invisalign® Teen, and Invisalign® First to get that perfect smile. In addition, we offer whitening, customized retainers, and specialized mouth guards for those with braces who play sports.
 Why did you decide to go into this career?
Initially, I became interested in helping others by shadowing my father who practices emergency room medicine and staying up until the wee hours of the night talking to the paramedics. I soon realized that a more sustainable career would be one that allowed time with my family. I was able to see this work/life balance through my mother's two brothers who are dentists. Becoming an orthodontist allowed me to place smiles on customers' faces, work in a happy and positive environment, and provide a service that so many find as a confidence booster.
How has your business expanded?
While we see both adults and children, our business has expanded tremendously by working alongside a pediatric dental office, Kids' Dentist Stu Bonnin and Rachel Witcher DMD, which allows our patients with braces to have their wires out and a cleaning without having to schedule multiple dental appointments and rushing to multiple offices. Orthodontic adjustments and a dental cleaning can be scheduled in a single visit.
How do you ensure patients receive the highest quality of care?
Simple. We use the mantra, "What would I do in this situation for my son or daughter?" The answer then becomes very clear and easy to make. We also use the highest quality materials in addition to our brand-new facility and technology to provide patient-centered care.
How do you measure success?
We measure success by the number of endorphins released by each smile we finely tune. In essence, the amount of happier, more confident, less-stressed and smiling individuals we get the opportunity to impact, the better.
What is your favorite part of your job?
The favorite part of my job is having the opportunity to become a positive role model to my patients and having the ability to instill confidence in others. It is super rewarding to start with a young child or adult who isn't comfortable showing their teeth for photos and ending with a confident patient who is eager to show off their beautiful, sparkling white smile. It's a great feeling as a provider to see a patient's smile light up the room during their smile reveal appointments! We like to celebrate at our office!
Smart Smiles Orthodontics
3201 E. Olive Road, Pensacola  |  (850) 988-9001 |  smartsmilesorthodontics.com