Maxine Orange Studio Gallery Announces Featured Artist
Johnny Ocean Photography will be the June Featured Artist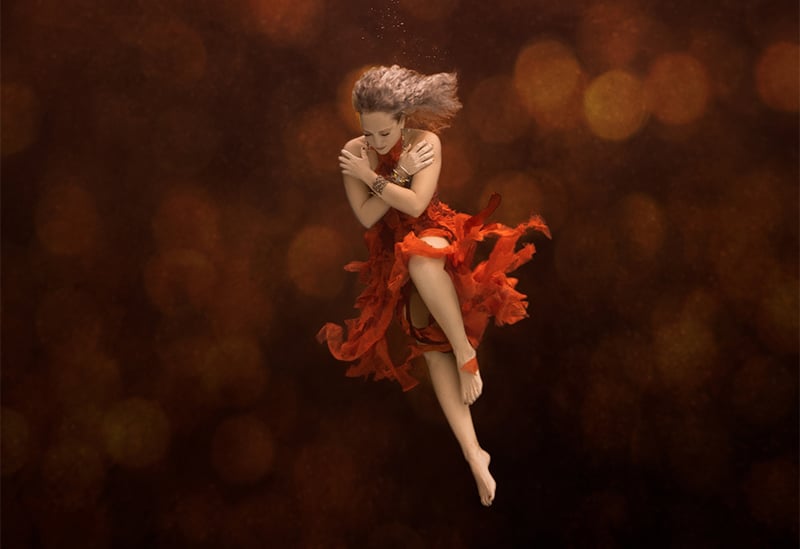 Maxine Orange Studio Gallery in Fort Walton Beach, Florida will share the work of underwater photographer Johnny Ocean Photography as the June Featured Artist.
John Oja is a lifelong waterman with a passion for combining his love of art and the element of water to create beautiful, unique, and ethereal images.
His art captures elegance through a whimsical and dreamlike perspective that is sure to be a conversational piece in any setting.
These images are meant to mesmerize us with magic, wonder, emotion, and fairytale, which is exactly how the water mesmerizes John.
Take a dive into his world and capture the moment. John's latest collection of works which will be featured in this show were specifically captured in collaboration with a selection of Emerald Coast creatives as his subjects, including artists Harley Van Hyning, Bradley Copeland, Maxine Orange, photographer Sean Murphy, violinist Jessica Heit, dancers Kate Beliaeva and Rico Dias Garcia.
Seeing little pieces of what each artist does through John's lens translates in a very unique and magical way under the water and has fueled his passion forward. Join us to celebrate this Emerald Coast artist at the opening reception on June 9, at Maxine Orange Studio Gallery, 21A Eglin Pkwy NE FWB 32548. Follow @johnnyoceanphotography on IG.
The Maxine Orange Studio Gallery is an art gallery run by a local artist, Maxine Orange, cultivating creative collaborations and opening Fort Walton Beach and the surrounding communities up to a more creatively inspired way of living.
The gallery is also available as an event venue, and recently launched The Splatter Studio, in the back of the gallery where you can make a mess and get your ART out. A unique idea for a birthday party, girls' night out, or fun with a date.
Visit www.maxineorange.com and follow Maxine Orange Art on Facebook and Instagram for additional information or call 714.658.9491 or email hey-yall@maxineorange.com.
---