A Provider of Arts for All
Mattie Kelly Arts Foundation offers a diverse palette of cultural events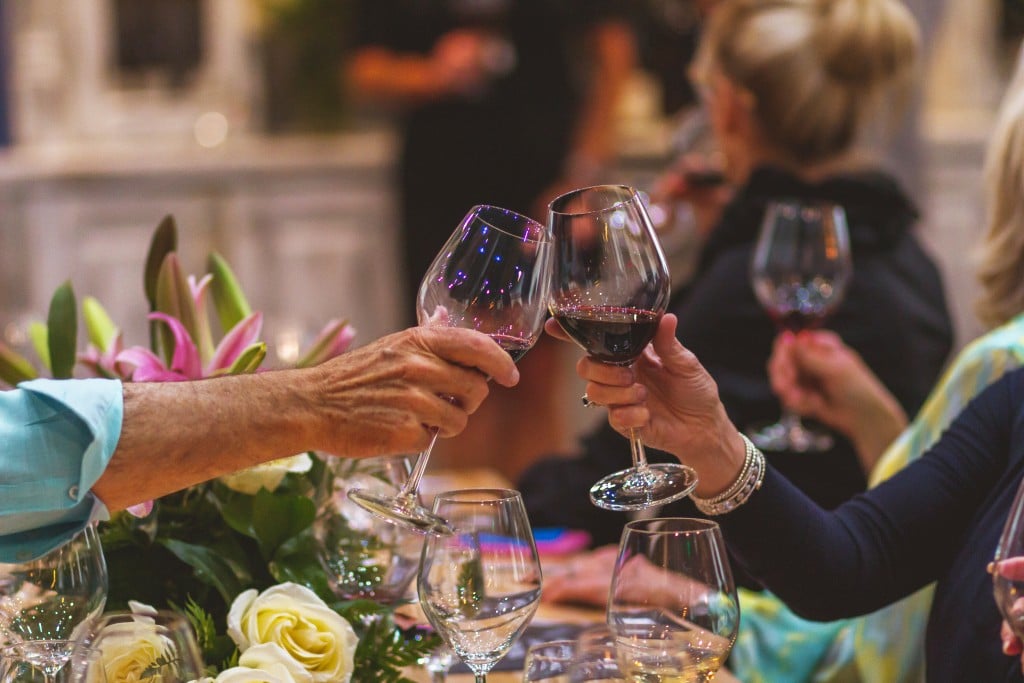 Each day, in a multitude of ways, art impacts us all.
Mattie Kelly Arts Foundation has made it their mission since 1995 to bring art to the forefront in Okaloosa and Walton counties through cultural events and by providing funds and stimulating awareness via outreach initiatives.
Mattie Kelly and her husband Coleman were among Destin's founders and were lifelong patrons of the arts. Upon her passing, she left behind 52 acres that now house and host events, classes, and outreach initiatives of the Mattie Kelly Arts Foundation.
Today, MKAF CEO Demetrius Fuller keeps the spirit of Mattie Kelly very much alive. Under Fuller's direction, the not-for-profit charitable arts organization offers a year-round lineup of cultural events open to the public.
The 2022 season begins with a new event: Blue Dog + Bourbon @Bijoux at 6 p.m. on Thursday, Feb. 17. This Artful Dining event is a unique opportunity to see George Rodrigue's rarely seen Blue Dog paintings from the artist's private collection, shared by his widow, Wendy Rodrigue. This exciting evening includes a palette of bourbon tastings and the culinary creations of Chef Jack McGuckin.
Residents and visitors alike actively attend MKAF's two signature events, Concerts in the Village and Festival of the Arts. The concert series spans the spring and summer, attracting thousands to the lawn at Dugas Pavilion at the Mattie Kelly Cultural Arts Village. The Festival of the Arts, occurring in the fall, is a two-day event that showcases the works of more than 200 local and national artists.
"Thanks to our generous partners and dedicated MKAF staff, members and volunteers, we are excited to offer even more fun and creative opportunities for people to engage with the Mattie Kelly Arts Foundation in 2022 in support of our ArtsReach efforts," Fuller said.
Fuller and MKAF education director Melanie Moore created ArtsReach, which provides access to visual and performing arts to K-12 students, children and adults with special needs, and the military community.
Throughout the year, ArtsReach will conduct events and classes, including the Artz for All with Zot lunch & learn event on April 14, when Dwayne Szot, a champion for people of all abilities, will explore adaptive art tools and techniques.
Whether it's a crayon in the hand of a child, a veteran healing through music therapy, or a couple attending a concert on a date, MKAF's vision to enhance and inspire every life through arts and culture is a masterpiece in progress that we all can be a part of creating.
To purchase tickets to MKAF events and learn more about how you can support the local arts, visit mkaf.org.
2022 MKAF Concerts in the Village
Thursday, April 21, 2022 | Michael Jackson LIVE (Vegas Show)
Thursday, April 28, 2022 | Naturally 7
Thursday, May 5, 2022 | Shania Twin (Shania Twain Tribute)
Thursday, May 12, 2022 | Yacht Rock Revue
Thursday, May 19, 2022 | Six Piece Suits
Thursday, May 26, 2022 | Taylor Dayne
Thursday, June 2, 2022 | Alter Eagles
Thursday, June 9, 2022 | Sister Hazel
Thursday, June 16, 2022 | Music of Led Zeppelin featuring Sinfonia
Thursday, June 23, 2022 | Boogie Wonder Band