Locals Keep Making a Splash on The Emerald Coast
Just some of the interesting buzz we've seen and heard around the Emerald Coast …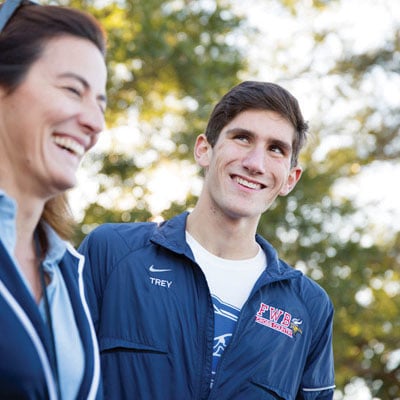 NEW NEWS …
Three award-winning artists — Andrew Demirjian, 48, of Palisades Park, New Jersey, Natalie Goldman, 29, of San Diego and Shantell Martin, 34, of New York City — ventured to Alys Beach in January for the third annual

Digital Graffiti

Visiting Artist Residency

program. During the seven-day program, artists immersed themselves in the town, residing under one roof and collaborating with curator Brett Phares to create individual, site-specific digital art pieces that will be entered into the juried Digital Graffiti festival to be held for the eighth year June 4–6 throughout the town of Alys Beach.

Grayton Beer Company

has launched an Artist Series, an initiative in which the brewery features designs from local artists on its 22-ounce seasonal beers. A portion of the proceeds from the sales of these beers will go toward art-based programs and charities in the Panhandle. Grayton's spiced pumpkin ale, Gourdgeous, was the first beer offered in these 22-ounce bottles and also the first beer featured in the Artist Series. The bottle displays artwork created by one of Grayton Beer's own brewers, Tyler White, and is a play on Grayton's brew house using pumpkins in place of the brewing vessels.

Sacred Heart Health System has expanded its fleet of emergency-transport vehicles. A custom-designed Neonatal Critical Care Transport Unit vehicle has been added to Sacred Heart Hospital on the Emerald Coast in Miramar Beach; a Pediatric Critical Care Transport Unit has been added to Pensacola; and an AIRHeart Bell 407 air ambulance, which covers up to a 250-mile radius from its home base in Crestview, has been added.
KUDOS …
Fort Walton Beach High School senior Trey LaNasa has been selected as a Wendy's High School Heisman National Finalist. LaNasa joins 11 others as National Finalists for the 21st annual Wendy's High School Heisman Program, which honors the successes of exceptional high school seniors throughout the nation. Each of the 12 National Finalists will receive a gold medal and a $2,000 award for his or her high school.
The University of West Florida has been selected to receive the 2015 Community Engagement Classification, an honor designated to 361 institutions nationwide by the Carnegie Foundation for the Advancement of Teaching.
Mary Kate Myrick of Freeport High School was named the 2015 Taylor Haugen Foundation Trophy winner. She is the seventh high school student athlete to win this coveted award. Thirteen nominees were considered based on the character traits of the trophy's namesake, Taylor Haugen, who passed away in 2008 of abdominal injuries suffered during a football game while playing wide receiver for Niceville High School.
Florida Trend magazine recognized 10 Northwest Florida area restaurants with the 2014 Golden Spoon Award. The annual Golden Spoon winners were selected by the magazine's editorial staff and featured in a 15-page special section in the December 2014 issue. The restaurants that received the prestigious accolade are Bud & Alley's Waterfront Restaurant, Seaside; Captain Anderson's, Panama City Beach; Cuvee Bistro, Destin; Firefly, Panama City Beach; Fish Out of Water, Santa Rosa Beach; Global Grill, Pensacola; Jackson's Steakhouse, Pensacola; McGuire's Irish Pub, Destin and Pensacola; Restaurant Iron, Pensacola; and Vintij Wine Boutique, Miramar Beach.
CAUSE FOR CELEBRATION …
Building Homes for Heroes

took home Best of Show at the fifth annual Festival of Trees in

Grand Boulevard at Sandestin

, and was awarded the top prize of $2,000 by the panel of judges. Its display included a military-themed Christmas tree and an elaborately furnished, custom-built miniature house that reflected its mission of building homes for veterans with disabilities.

Alaqua Animal Refuge

earned two awards totaling $3,000 — second place and the People's Choice Award.

EC Magazine

had the best time presenting a check for $49,783.68 to the

Junior League of the Emerald Coast

, the benefitting charity of the Best of the Emerald Coast 2014, held in October at Grand Boulevard at Sandestin.
NEW FACES …
Ken Wampler

, president of association management for Newman-Dailey Resort Properties, was installed as Destin Chamber of Commerce chairman for 2015. The Chamber also recently recognized several members with awards.

Fred Fenn

of Fenn Properties LLC received the James D. Neilson Sr. Chairman's Award for Volunteer Service.

Magda and Corey Cooper

of BOTE received the Business Person of the Year Award, and

Jami Jones

with Destin Charter Service received the Ann Gibson Community Service Award.

Hayward

Sandestin Golf and Beach Resor

Pete Knowles has been promoted to president and chief operating officer of Legendary LLC. Knowles joined Legendary in January 2013 as executive vice president. Prior to joining Legendary, which has built, developed, leased and managed more than $100 million of projects comprising millions of square feet of retail, restaurant, resort, hotel and mixed-use space, Knowles spent 24 years in finance and banking. Joni Guerrera recently was named vice president of sales and marketing and Jeremy Holcomb vice president of operations for Legendary Yacht Club at Legendary Marine in Destin.

Lynnette Hayward, a nearly 30-year veteran of the retail industry, has been named the new director of retail for Sandestin Golf and Beach Resort, which includes: Barefoot Princess, Island Clothiers, Coconut Kidz and Sandestin Clothing Company. Hayward replaces Sara Becnel who has moved into an expanded role as an executive director of

Sandestin.