Local Nail Artist Is Finalist in Nationwide Contest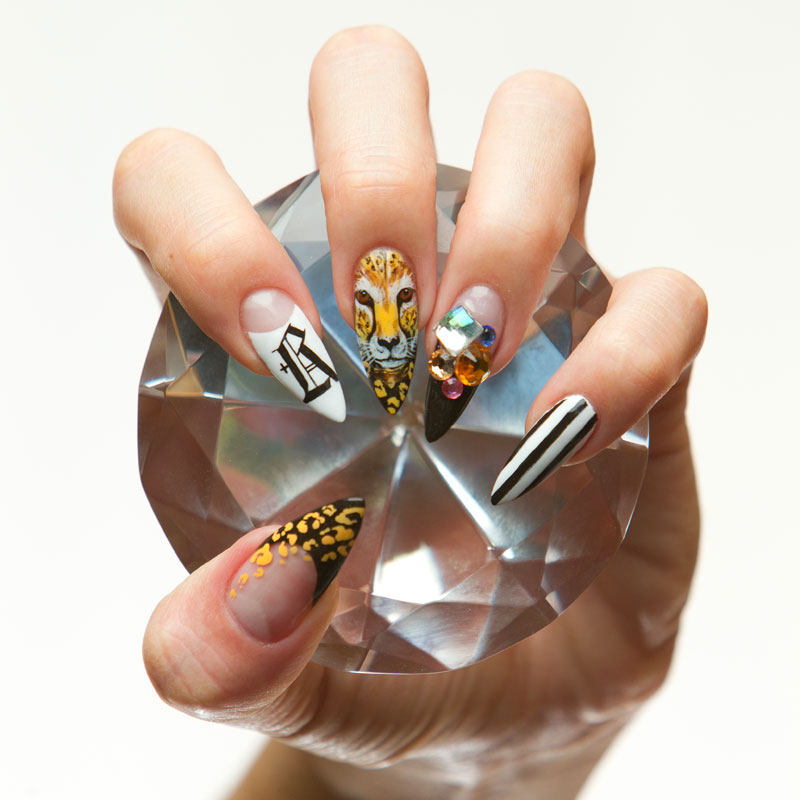 Ryoko Garcia does not simply paint nails; she creates tiny works of art. The nail technician from Navarre recently was named a finalist in Nail Magazine's nationwide nail design contest — her 13th worldwide competition.
What sets this soft-spoken wellness worker apart from other nail technicians? "I try not to do ordinary designs," Garcia says. "I try to do something that no one has ever seen before." 
Garcia is a Tokyo native who moved to Florida last year to be with her Air Force husband. She has been bringing trendy nail designs to Bella Day Spa in Fort Walton Beach ever since. Garcia uses the blank space from cuticle to fingertip as a canvas for her innovative art. 
Her hand-painted nail designs are inspired by everything from shopping trips to the turquoise waves at the beach. But most of all, this nail artist is inspired by her clientele. She loves her job, because it allows her to help people. "It's therapeutic," she says. "Every customer wants something special, something to make them feel good. So there is a story behind every design."