Local Artist, Jonah Allen, to have Gallery Exhibition
The public is invited to a reception for the new work titled 'Water and Light' Nov. 27 from 5 to 8 p.m.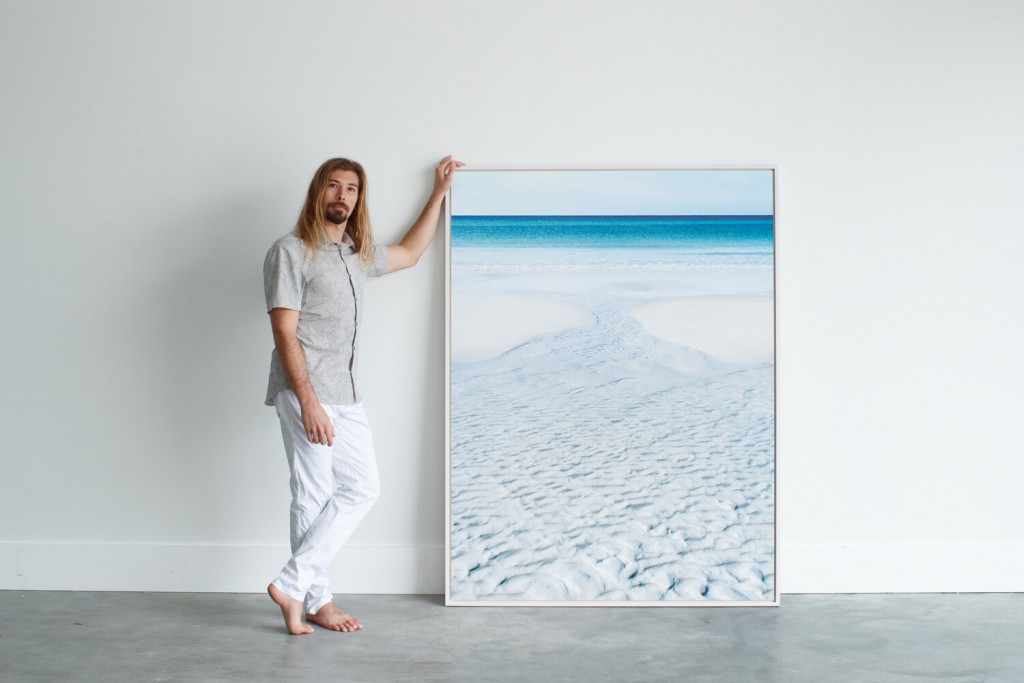 Local artist, Jonah Allen, 28, will celebrate a new art show at his self-named art gallery, located at 416 S Co Hwy 393 in Santa Rosa Beach, on Saturday, Nov. 27 with an art exhibition of new work titled Water and Light from 5 to 8 p.m.
Allen specializes in large-scale photographic art that focuses on the dynamic relationship between water and light. He has been creating his own images for over a decade since he was in his teens. He first picked up a camera when he was 14 years old and hasn't put one down since.
Allen began his career directly after college and has been represented by galleries in the southeast, including the Gardner Colby Gallery in Naples, Fla., and the Windsor Fine Art in New Orleans. His work ranges in price from $1,000- $18,000 and has been featured in Emerald Coast Magazine, VIE Magazine, Northwest Florida Daily News, Luxury Travel Magazine, Memphis Magazine, 30A.com, Sotheby's, and in Alys Beach's Digital Graffiti where he received special recognition. His work was also acquired by Alys Beach for their new Beach Club.
The current work in the gallery is a blend of the previous exhibition and new work that focuses on the beauty of water and light.
"An ocean wave is just energy and water is the medium. That energy is created by heat from the sun, the energy is transferred into ocean waves. When I am taking photos in the ocean, I am toying with energy in one of its rawest forms. I am harnessing it, and capturing it in am image.
What I love about this process is not only the feeling I get but how the energy of the image can change the emotional state of a viewer. I am capturing an emotion and sharing it."
Allen is nearing publishing a coffee table book titled "Where Waters Meet" which is an aerial study of the beaches of 30A shot exclusively from helicopter and drone. More specifically, the body of work is a 4-year chronicle of Allen's fascination with the coastal dune lakes of 30A where he shot more than 50,000 images. The narrative of the book follows the life cycle and visual effects of the dune lakes, which are shallow lakes formed within 2 miles of the coast. The hefty 330-page book will be available in the coming months, and pre-sale will begin next month.
Allen's mystical artwork is something that has to be seen in person. This inspired him to create his own gallery and studio space in order to make a greater impact to the viewer and so that they can fully encapsulate his vision.
"My work is all large-scale which enables the viewer to experience the same emotions I feel when I'm out in the ocean making the images," Allen said. "It's all about creating an experience."
The new 1,500 square foot gallery space will be open to the public with an exhibition of new work on November 27 from 5-8 p.m. Community members are invited to meet Allen, enjoy light bites from Graze 30a, refreshments by Distillery 98, Idyll Hounds Brewing Company, and Hey Mama Wines. Guests are encouraged to maintain proper social distance from one another in order to keep a safe and healthy environment for everyone in attendance. To RSVP, visit https://www.jonahallen.com/event-rsvp
One of Allen's pieces of artwork will be auctioned off at the event with 100 percent of proceeds benefiting the Choctawhatchee Basin Alliance. Everyone who attends will be entered to win a grand prize experience with Allen, which is a shoot with Jonah and a small piece of art.
"My goal is for this studio and gallery to be an intimate experience for people," Allen said. "I want to share these incredible moments I have experienced out in the Gulf of Mexico. My artwork will allow some people to experience the water in ways that they will never experience in their lifetimes, even natives of Walton County."
The studio will be open Monday-Friday from 11 a.m.-4 p.m. To book an appointment with Allen, visit https://calendly.com/jonah-allen-studio.