International Artists Headline 2019 Foo Foo Festival
Popular 12-day extravaganza set for Oct. 31–Nov. 11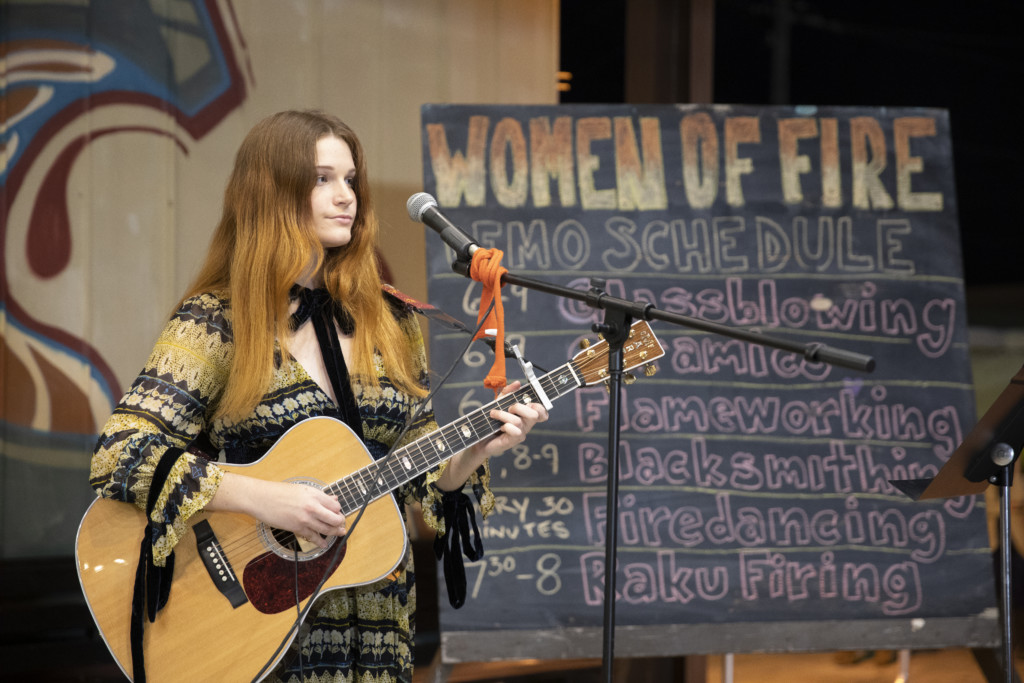 Pensacola is fast becoming known as "the Culture Capital of the Southeast." That's thanks in part to hosting ambitious cultural events such as next month's Foo Foo Fest, a 12-day extravaganza of all things arts, culture and entertainment.
This year's fete is set for Oct. 31 through Nov. 11.
Pensacola's pristine sugar-white beaches and emerald green water beckon visitors from all over the world, but many find themselves equally captivated by Pensacola's history, culture and diverse heritage.
Foo Foo Fest showcases Pensacola's culture throughout the city for 12 days, featuring innovative and extraordinary artists from all genres including art, music, dance, theatre and more.
The highly anticipated festival, one of the largest in the Southeast, is produced by the nonprofit Art, Culture, and Entertainment Inc. (ACE).
This year's Foo Foo Fest lineup runs the gamut from internationally acclaimed classical piano virtuoso Garrick Ohlsson, renowned jazz band Big Bad Voodoo Daddy and Grammy-nominated musician Marsha Ambrosius to "Skulptures" (a display of 3D printable and skateable concrete structures).
You can also catch a performance of The Savannah Sipping Society — a new play by The Golden Girls writers — or see Fire and Rain, a sea of billowing holographic strands suspended above historic Intendencia Street.
"We're beyond excited to welcome diverse, international artists to Pensacola this year for the 2019 Foo Foo Fest," said Fest committee chair Maria Goldberg.
Strategically positioned around some of Pensacola's most popular events, the 12-day Foo Foo Fest straddles some of the area's longstanding and favorite happenings, including the 47th annual Great Gulf Coast Arts Festival, the Blue Angels Homecoming Air Show, Pensacola Eggfest and the 35th annual Frank Brown International Songwriters' Festival.
"We encourage cultural tourists to vacation artfully and make Pensacola their fall must-see destination," said Goldberg.
"Pensacola is highly regarded in the arts and culture community and is quickly becoming the culture capital across the Southeast. We're excited to present another year of stellar and diverse experiences during this year's festival that will attract regional and national visitors alike."
The event is packed full of inclusive, thought-provoking and mind-extending cultural happenings, including:
Choral Society of Pensacola — Choir! Choir! Choir! is an event that is equal parts singing, comedy and audience participation.
Downtown Improvement Board/Artel Inc. — Fire and Rain, a suspended sea of billowing holographic strands ripples high over historic Intendencia Street appears like a quilt of sparkling diamonds.
First City Arts Alliance — 3DPrintsacola, featuring professional American street skater Rodney Mullen, it combines machine generative art with hands-on artmaking practices to create 3D printed skateable concrete "Skulptures."
Greater Pensacola Symphony Orchestra, Inc. — Legendary pianist Garrick Ohlsson performs with the Pensacola Symphony Orchestra.
Jazz Pensacola — Jazz Pensacola presents renowned Big Bad Voodoo Daddy, a contemporary jazz and swing revival band from Southern California.
Lamplighters, Inc. — StompFest 2019 will immerse the Gulf Coast in contemporary African American art, dancing, and stepping blended with a mix of spoken word, live music and visual artistry with special celebrity guests Marsha Ambrosius, Mannie Fresh and Steven Brown
Legal Services of North Florida — Jazz for Justice brings in well-known musicians and local artists for a unique jazz and blues festival in downtown Pensacola.
Pensacola Little Theatre — A performance of "The Savannah Sipping Society," created by the writers behind The Golden Girls.
Pensacola Museum of Art — A Journalist and Author Talk with Eleanor Randolph. The veteran journalist and author will return to Pensacola to share her experiences as a female journalist and share details on her new book, "The Many Lives of Michael Bloomberg."
The Pensacola Civic Band — The Pensacola Civic Band will be in concert with the world-famous Boston Brass at the Pensacola Saenger Theatre. The concert entitled "Sketches of Spain" will highlight the music of Pensacola's Spanish heritage including "Malaguena."
In addition to the robust roster of arts and cultural happenings during Foo Foo Fest, when you visit Pensacola, check out the year-round historic walking tours, the farmer's market, quaint shops, food trucks and brewery tours.
For more information about the 2019 Pensacola Foo Foo Festival, visit FooFooFest.com or follow Foo Foo Festival on Facebook, Twitter and Instagram.